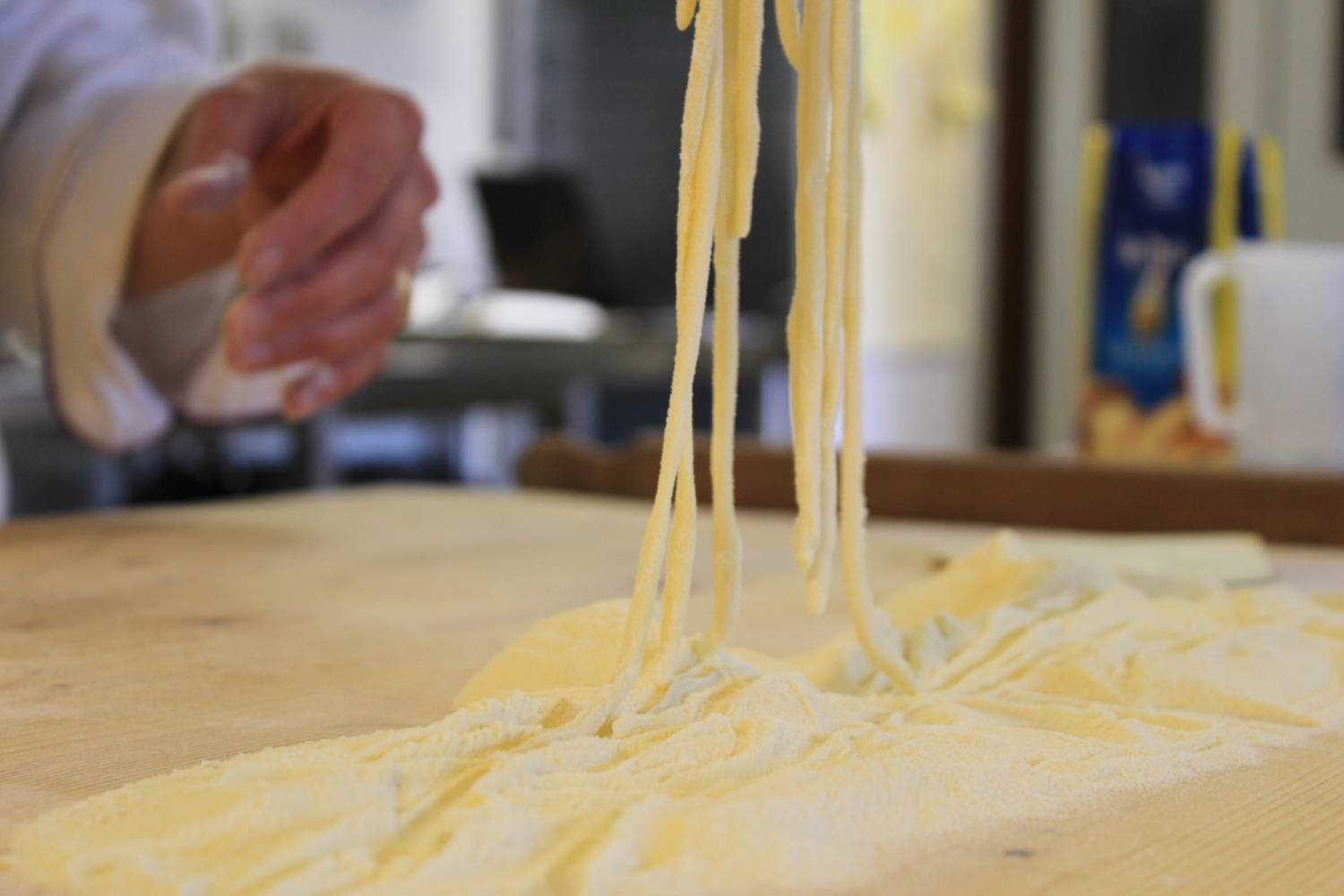 5 pasta topping recipes for your Tuscan handmade spaghetti
Top pici pasta recipes
Have you ever tasted Pici pasta? Pici are similar to spaghetti, although the pieces are stretched by hand. They are made from flour and water only. No eggs are contained in the dough.
In the words of Alberto Lorenzini, there are two schools of thought: the first (which seems more like a legend) says that the name derives from an Etruscan celebrity (Apicius) and ancient foodie, while the second, perhaps more realistic, says it comes from the verb 'appicciare', meaning "sticky". But let's talk recipes: do you know how to make Pici pasta? Well, the recipe is really easy! You just need flour, salt, water and a little olive oil. You can use your hands or a special rolling pin.
Patty explains the process best: Pici alla senese recipe. In Siena there are mainly three typical sauces for pici: aglione sauce, bread crumbs roasted in olive oil and "cacio e pepe". In summer, when the garlic is fresh and juicy, we recommend the aglione sauce recipe.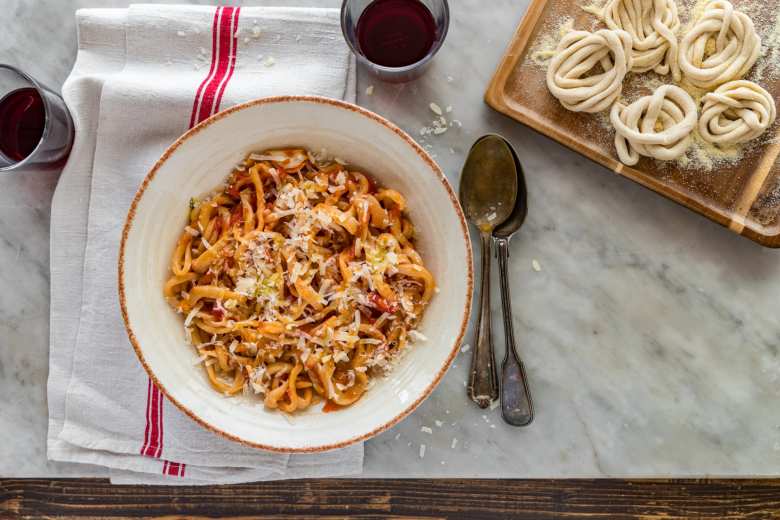 There is one ingredient that characterizes all Tuscan recipes: simplicity. If you want to make Pici alle briciole you'll need just two thin slices of day-old or fresh Tuscan bread, good extra-virgin olive oil, red pepper, garlic and salt. This is a nice alternative to the popular Italian sauce called Aglio, Olio and Peperoncino. Just crumble the bread, warm a few tablespoons of olive oil in a pan with two cloves of garlic, as soon as the oil is hot add the crumbs and toast them lightly. Finally add some ground black pepper and salt. Add the cooked pici well drained in the pan along with the toasted crumbs. Serve with plenty of grated pecorino.
Cacio e pepe, literally 'cheese and pepper', is a traditional roman sauce for pasta very diffused in some areas of Tuscany. Frank Fariello explains the recipe in his blog : " all you do is boil the pasta in well salted water, drain it (but not very well) and pour it into a bowl. Then add a generous amount of grated pecorino cheese and lots of freshly ground pepper, and mix well in order to make a kind of creamy sauce"
And if that wasn't enough to complete your pici experience, here are two more recipes to top your pasta:
- Tarragon pesto, bread crumbs and anchovies and Tuscan meat sauce
You might also be interested in