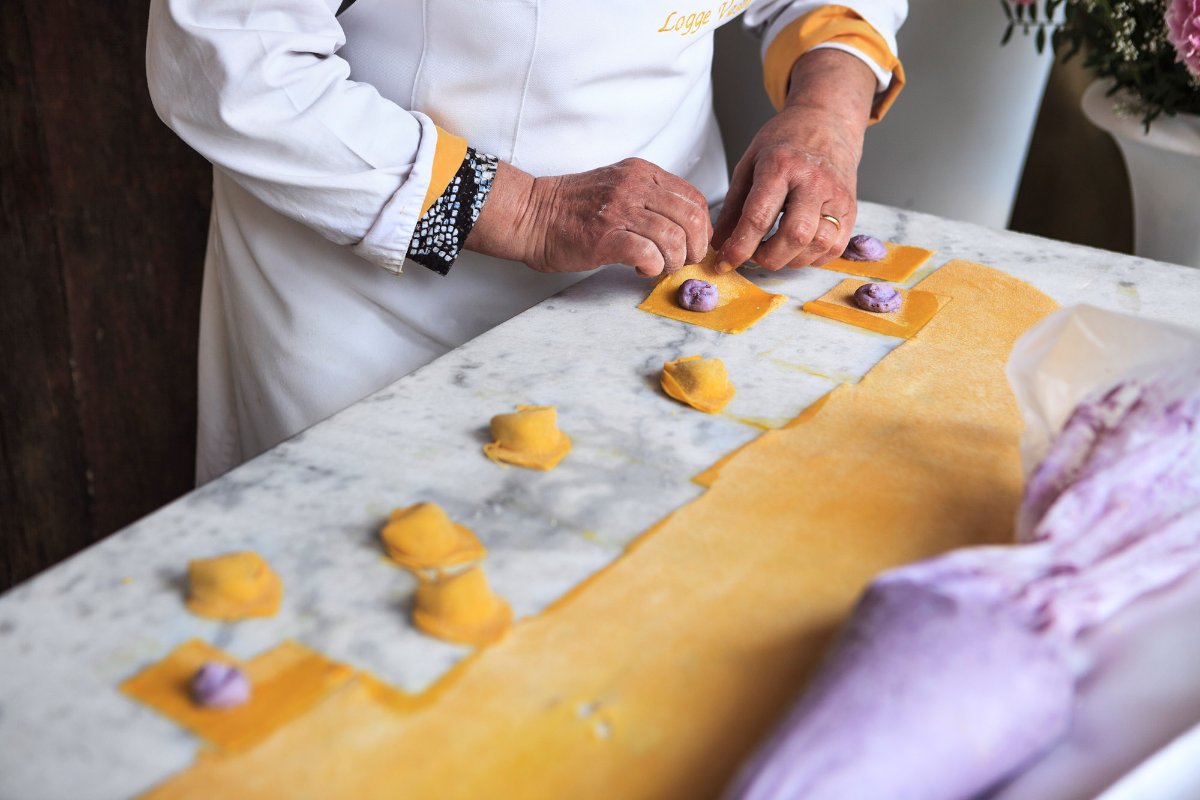 ??????
Pici with tarragon pesto, bread crumbs and anchovies
If you think that the only possible Italian pesto is made with basil, you're wrong. Sienese cuisine is enjoyed for the intense flavors gifted by herbs, such as tarragon (Artemisia dracunculus). In fact, in Siena you can find "pesto senese" made from "dragoncello", the Italian name for tarragon, which is usually picked and combined with pine nuts, olive oil and some butter. Tarragon pesto is usually used to dress pasta, especially pici, the local handmade spaghetti.
Photo credits: Flavia Cori, Tuscany Social Media Team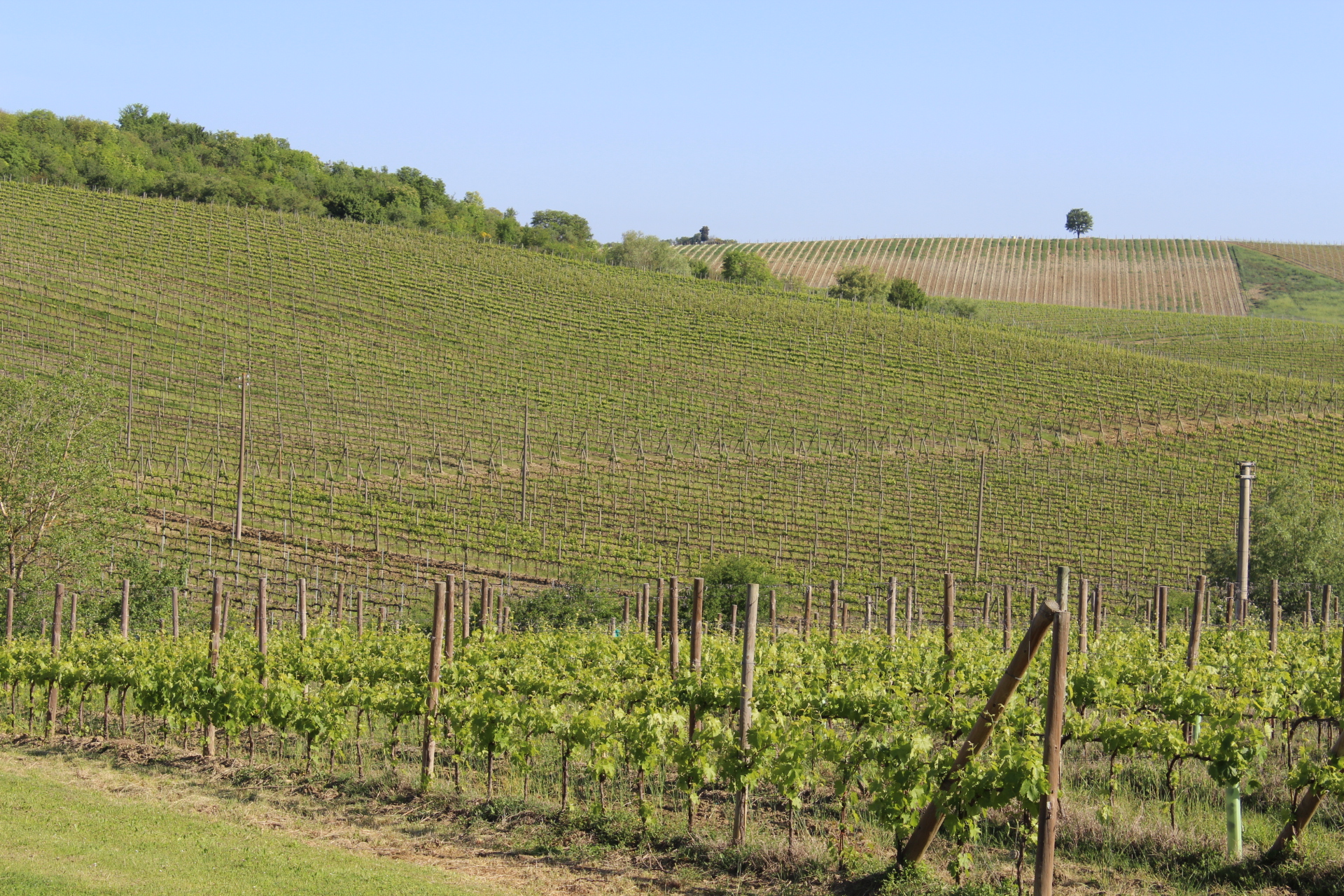 The tarragon was used by the Arabs and it spread with the Crusades. It is said that this herb was imported into Italy by Charlemagne in 774 and then grown in the garden of the Abbey of St. Antimo, near Montalcino.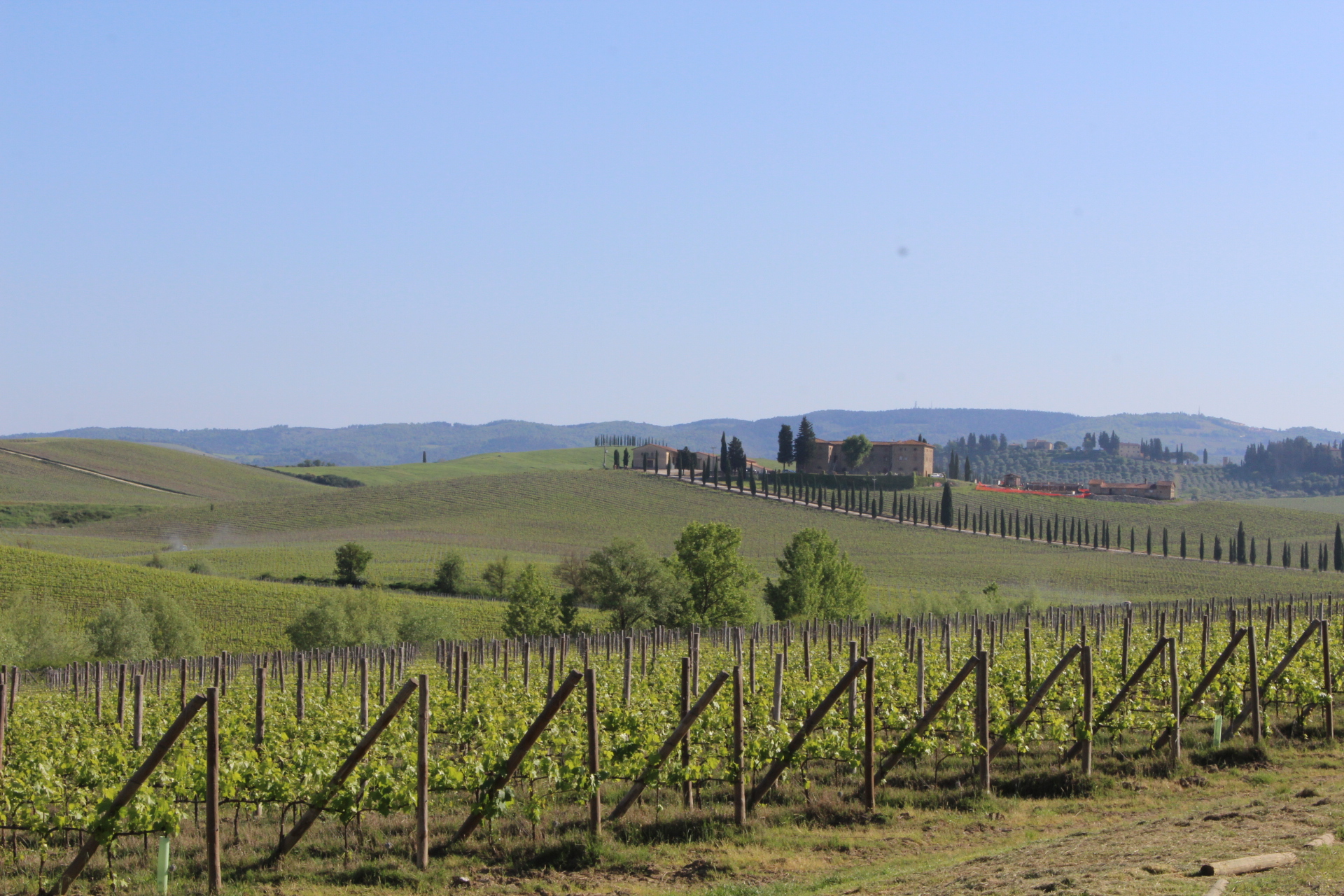 The fresh leaves have a pungent flavor, halfway between salt and pepper, a sort of flavor enhancer, so it's useful for those who cannot eat salt for health reasons.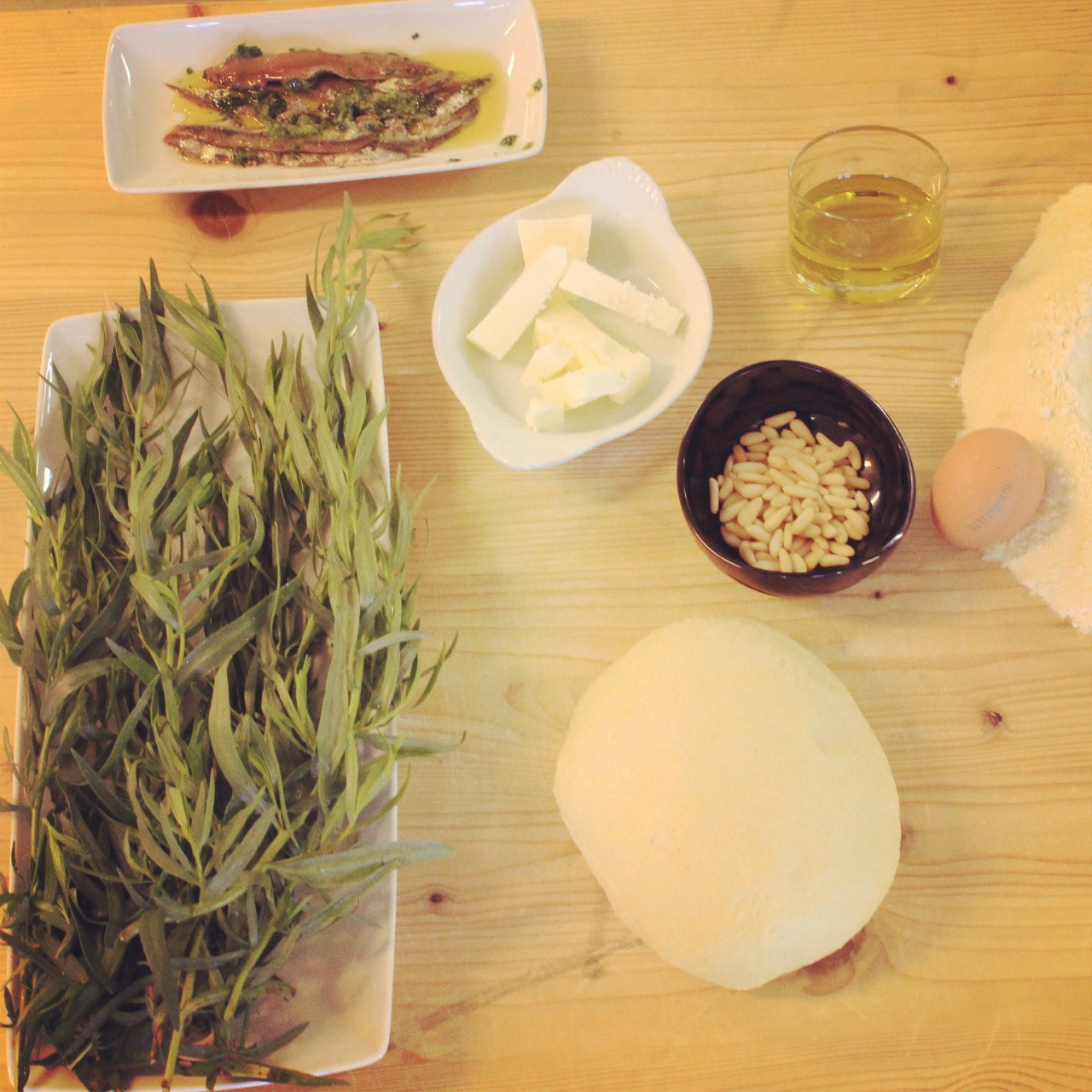 For this photo shoot we decided to visit Filippo Saporito and Ombretta Giovannini at La Leggenda dei Frati restaurant: an amazing location surrounded by vineyards, olive groves in the Siena countryside. For the wine pairing, we asked for advice from Chiara Bellacci, hospitality manager at Cecchi. The Leggenda dei Frati is located on the Cecchi estate in Castellina in Chianti, where Chianti Classico DOCG wine and DOP extra-virgin olive oil is made.
Ingredients:
For the anchovies

- anchovies in salt - vinegar - extra virgin olive oil - parsley
For the pici
- 600 g of wheat flour 00 - 400 g of durum wheat - 3 eggs - 100 g of extra-virgin olive oil - 280 ml of water
For the bread crumbs
- Stale bread - Garlic - Thyme - Extra-virgin olive oil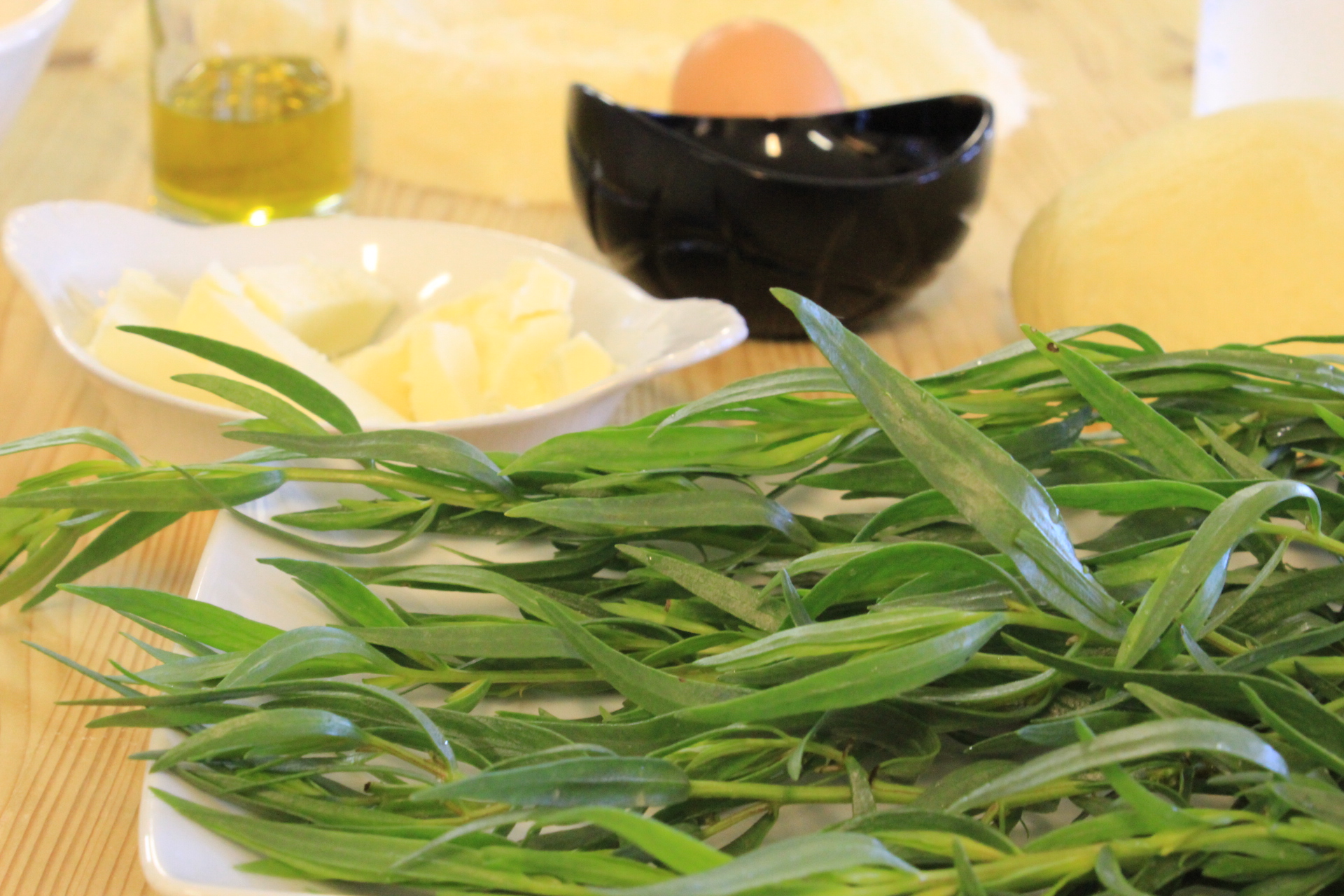 For the pesto
- 75 g of tarragon - 225 g extra-virgin olive oil - 40 g pine nuts - 50 g butter - 2 ice cubes
Preparation: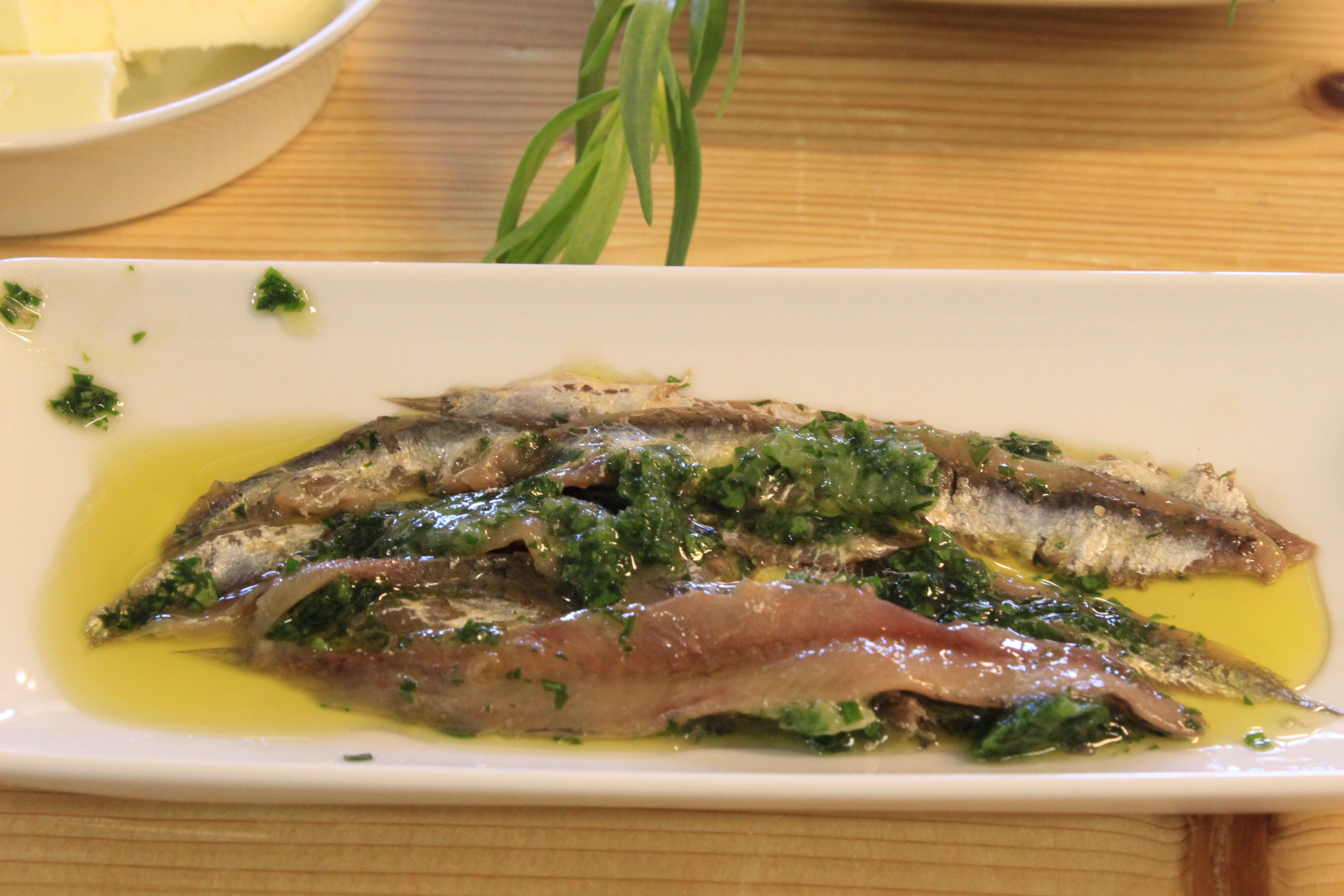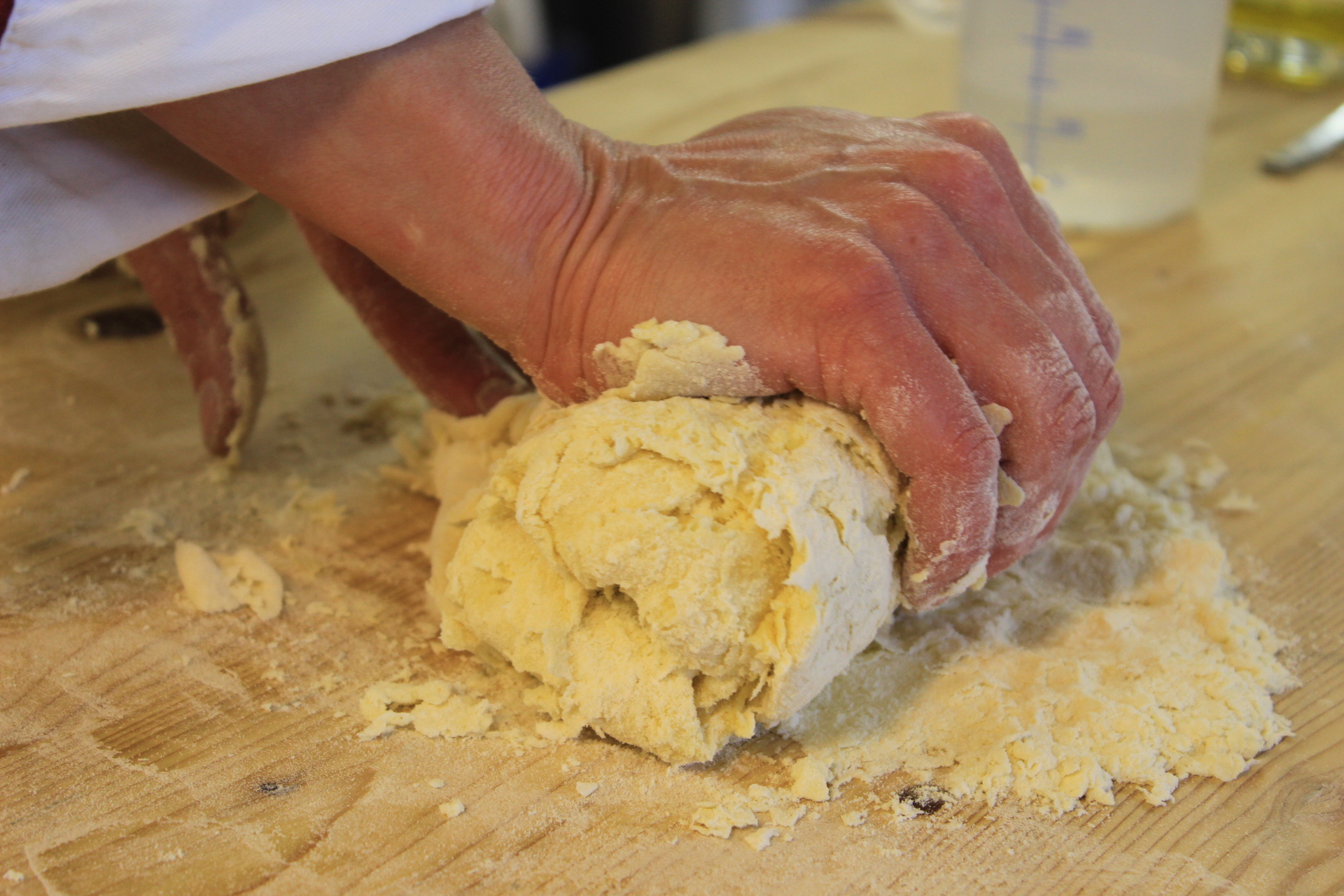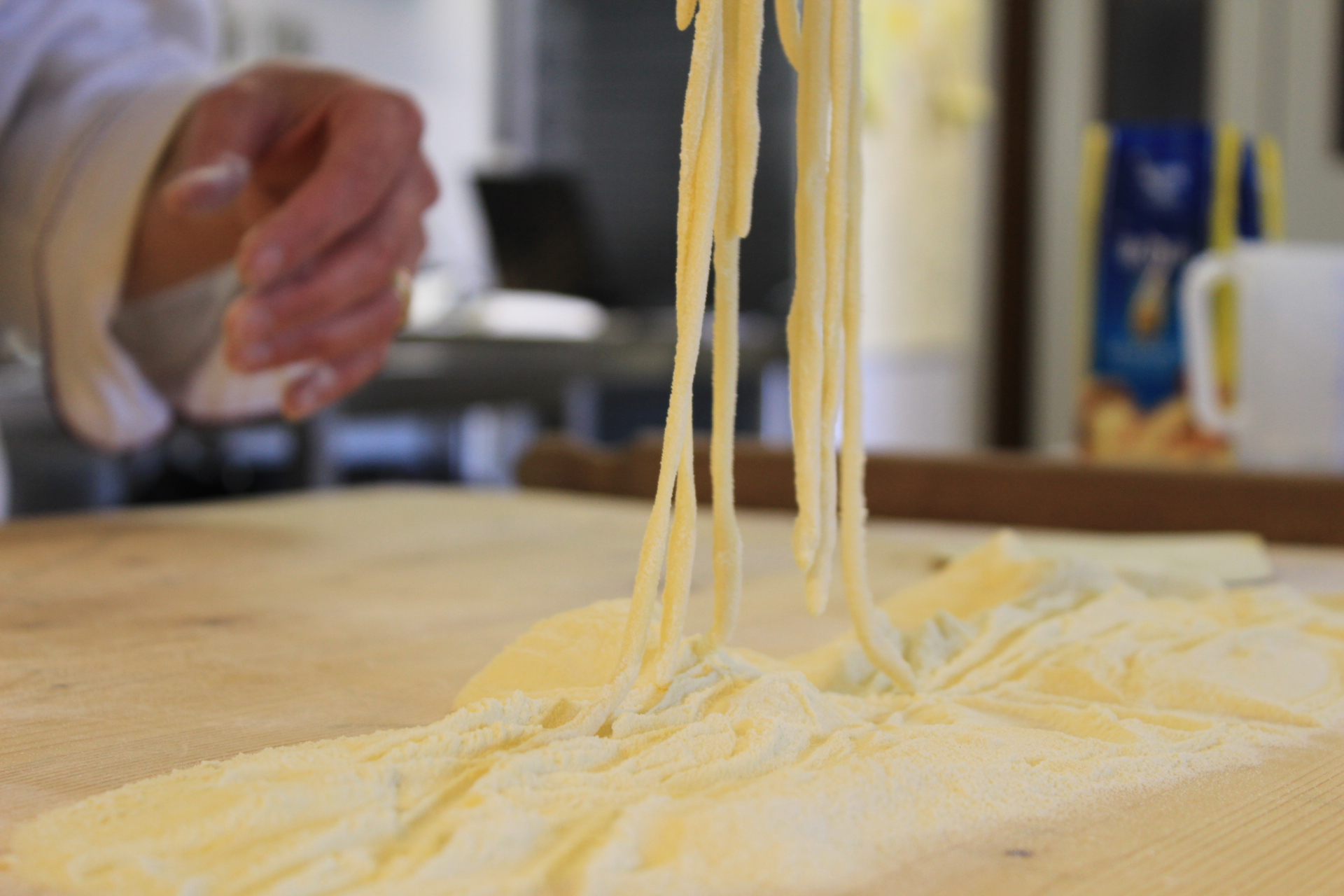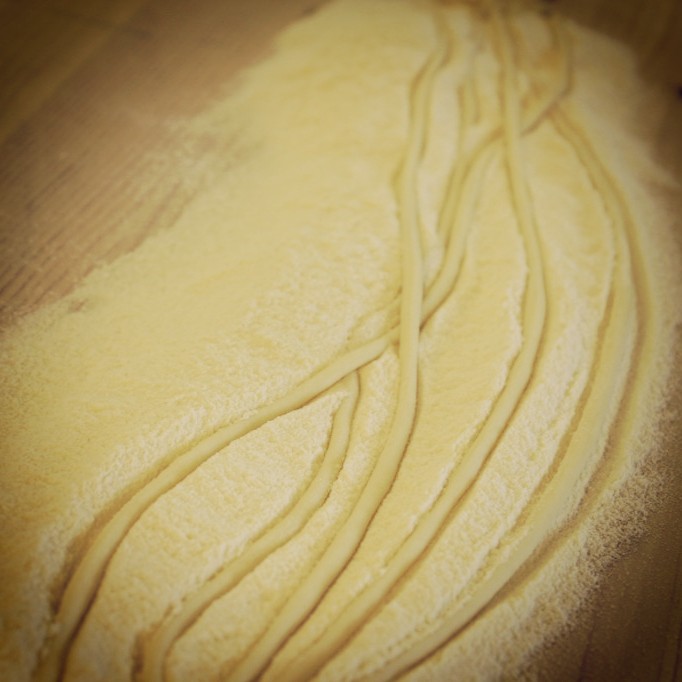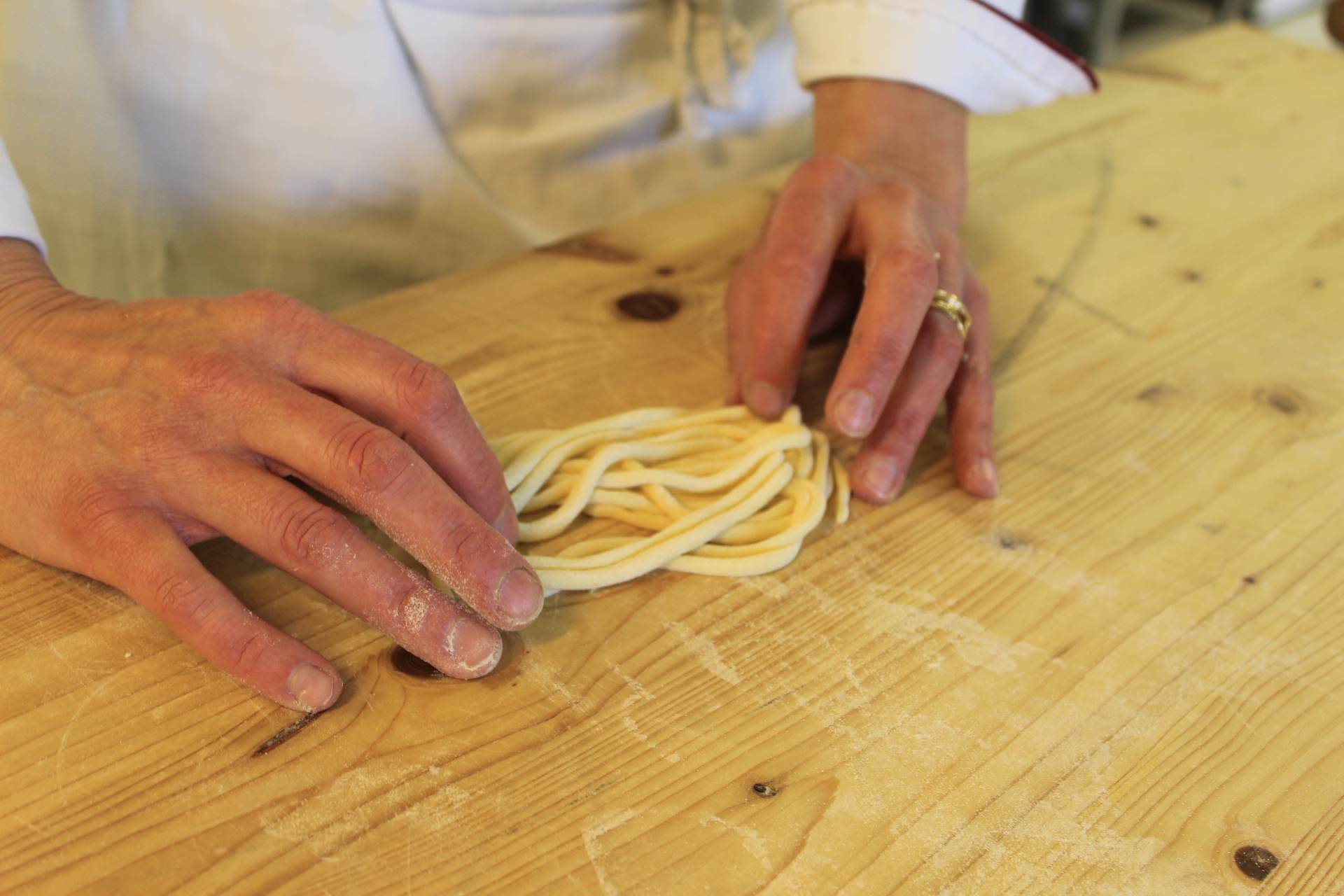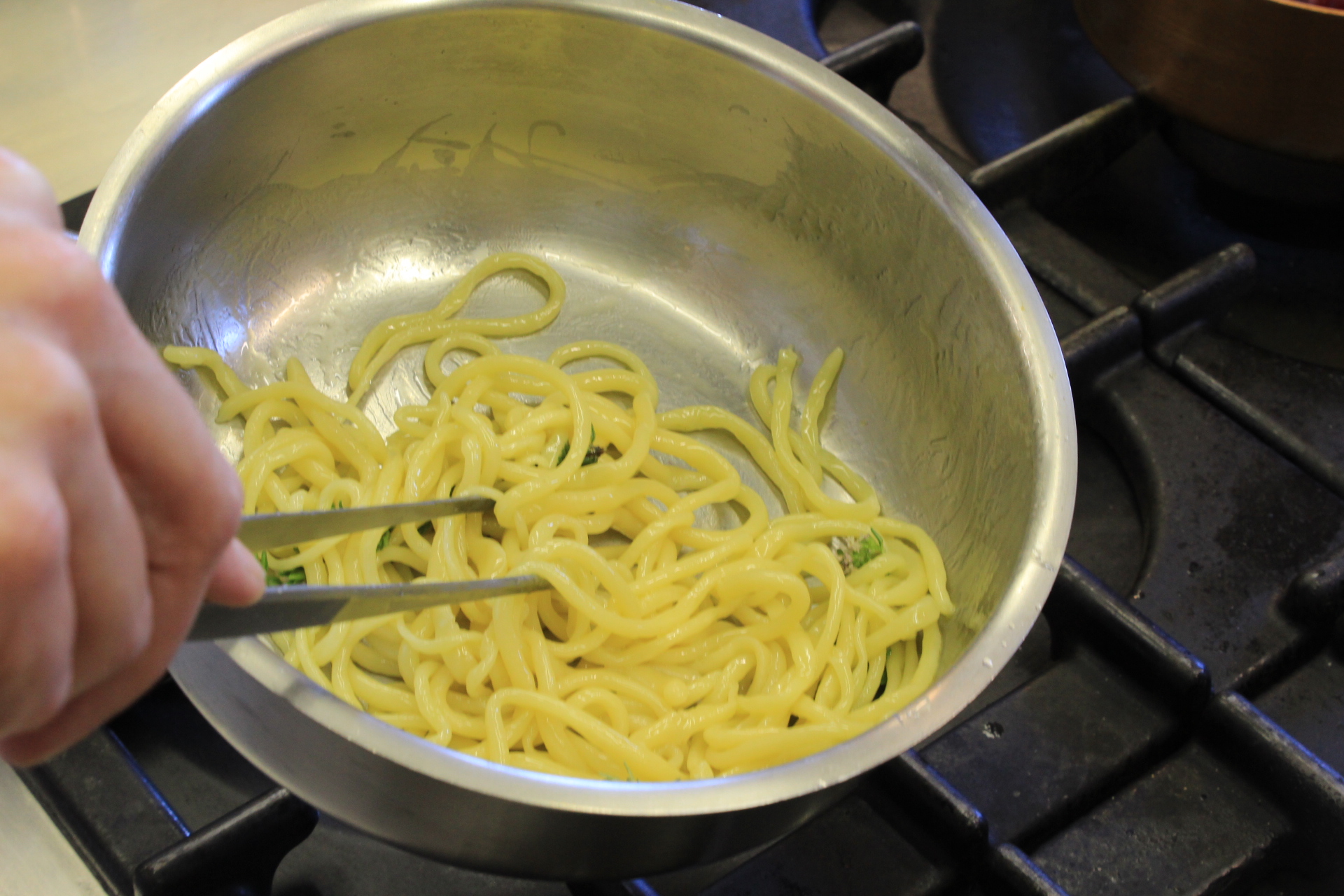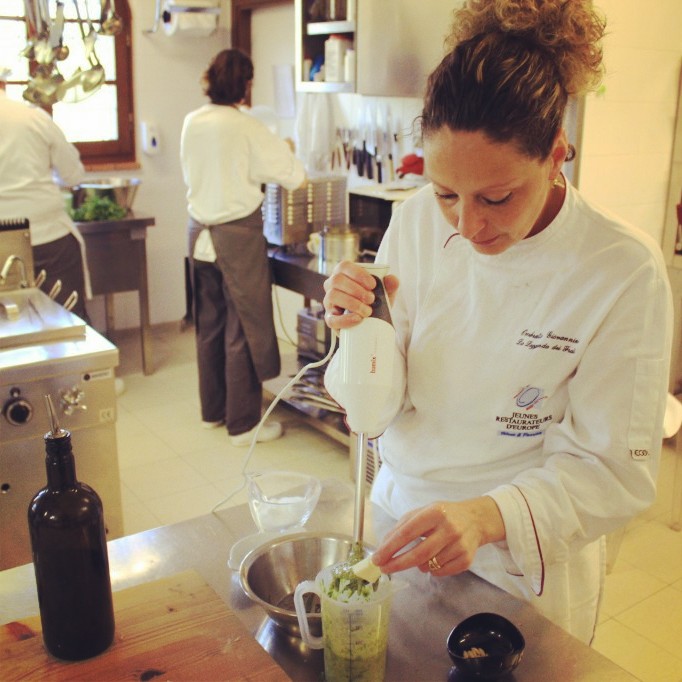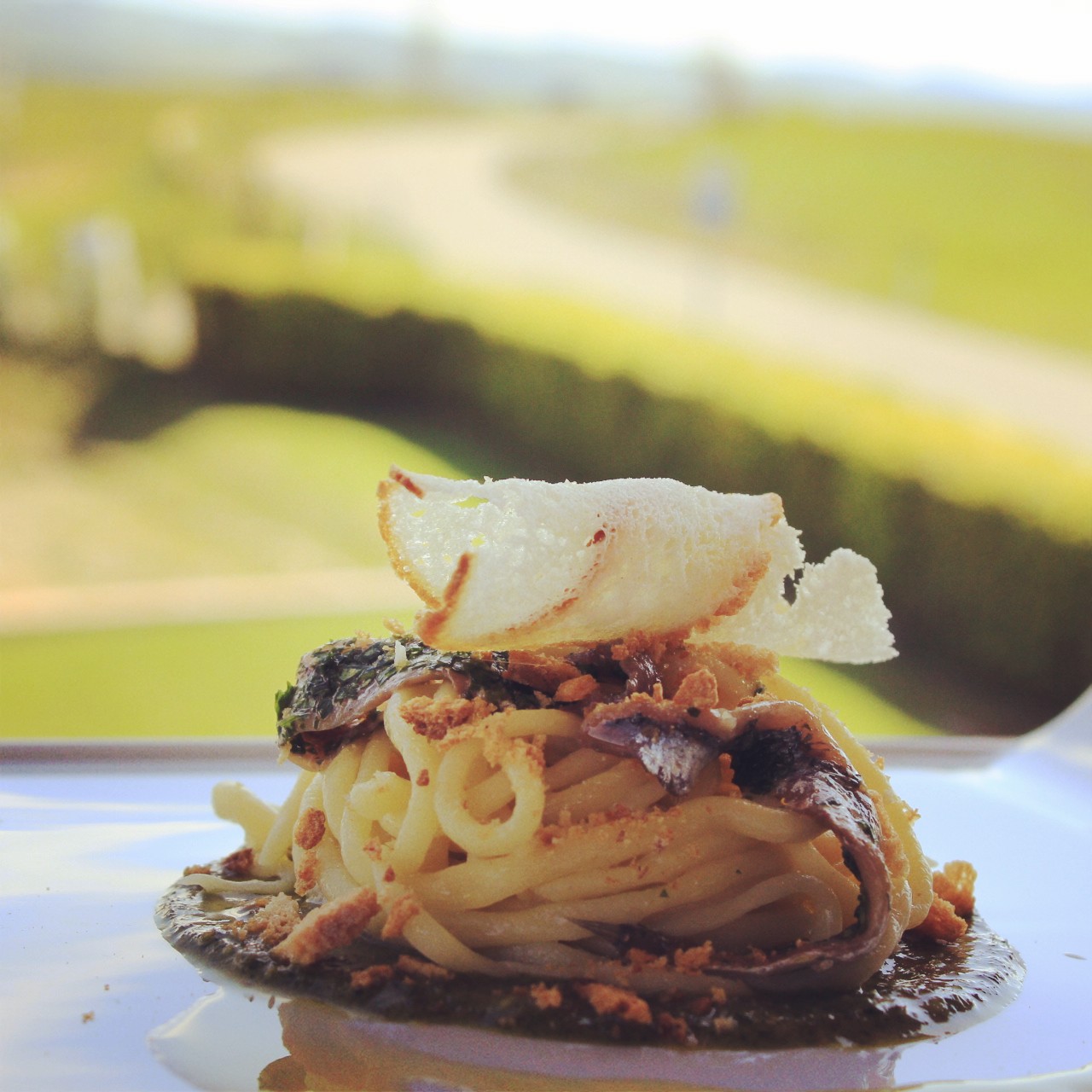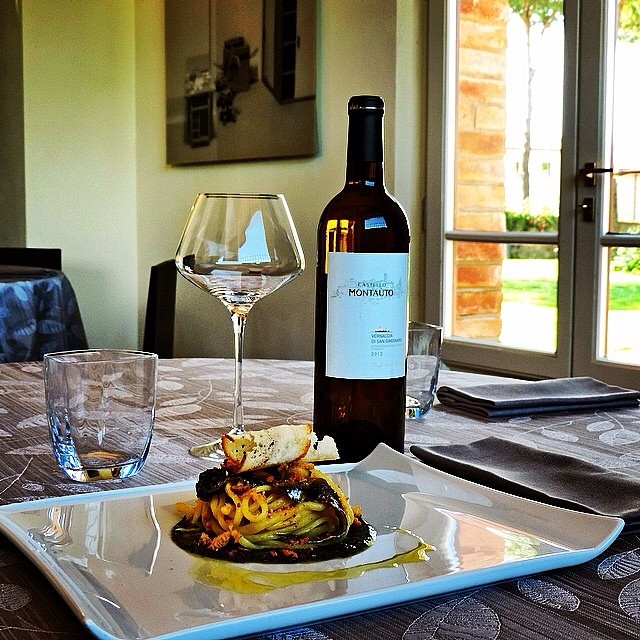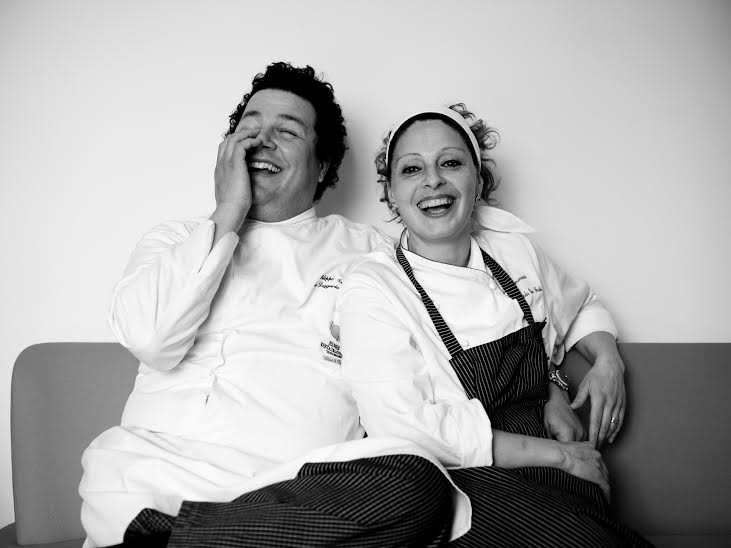 About Ombretta and Filippo
Ombretta Giovannini and Filippo Saporito are husband and wife bu also the main chefs at
La Leggenda dei Frati
restaurant since 2002. Their cuisine is refined and simple at the same time and their dishes contain only seasonal and local ingredients.
You might also be interested in