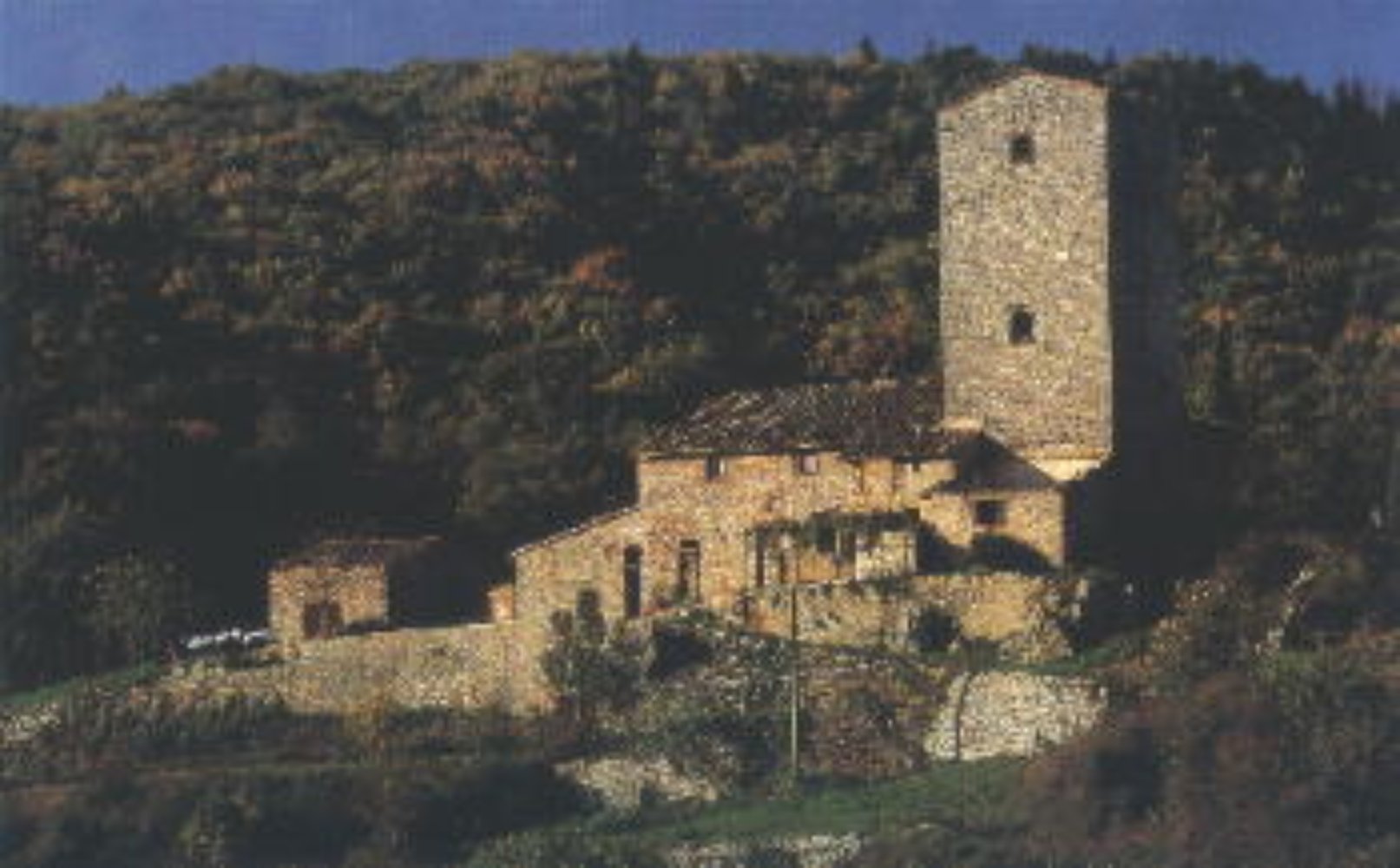 The castle of Montegrossi and the abbey of Coltibuono
A tour just a few kilometres from Gaiole in Chianti
Just south of Gaiole there is a road on the left of Massellone which leads to Barbischio. This small, picturesque town is made up of a collection of houses huddled around an old hilltop tower. Only a part of the ancient castle (which dates back to 1010) is still standing today. Luckily, this remaining section of the castle has benefited from the most advanced restoration techniques.

The 408 state road leads to Valdarno, towards the Firenze-Roma (A1) highway. After 5kms through woodland, is the town of Coltibuono. The turning on the right leads to a beautiful stone tower which was originally used as an outpost of the town of Montegrossi. This imposing tower was something of a symbol of the Chianti region in ancient times. In fact, it looms over a large part of the territory which was once known as the 'league': Gaiole, Radda and Castellina.

All that remains of Montegrossi today is the village and the slowly crumbling high stone tower. From here, it's easy to get to the abbey of Coltibuono. This abbey is a splendid building surrounded by a thick pine and evergreen wood. The abbey dates back to before the year 1000. There is documented evidence that the small church which once stood here was transformed into an abbey in the year 1037 when it was given to the Vallombrosan monks.

This religious order were known for their strong stance against corruption in the ecclesiastical hierarchy which was rife at that time. Under their care, the abbey prospered, also thanks to various donations. The situation at the abbey remained stable until 1810 under Napoleonic rule, when the monks were forced to leave and the abbey was repossessed and sold at auction. Today, the abbey is home to a large farm. The abbey as it stands today is an imposing and somewhat fascinating building. It is topped by an impressive bell tower. Sadly, not much remains today of the abbey's original fortifications.


You might also be interested in