Wine experiences in Tuscan Castles
Wine tours and tastings in true fairy-tale atmospheres
Immerse yourself in one of those Tuscan postcards, with rolling hills and endless vineyards, where you can taste top-quality wines surrounded by towers and centuries-old walls, reserve a candle-lit dinner in a hall dating to the Renaissance period and maybe book an unforgettable night in a luxury hotel room. Tuscany is full of historic castles that are now part of winery estates, each offering incredible experiences to guests from all over the world. Here are a few options:
Castello Banfi (Montalcino)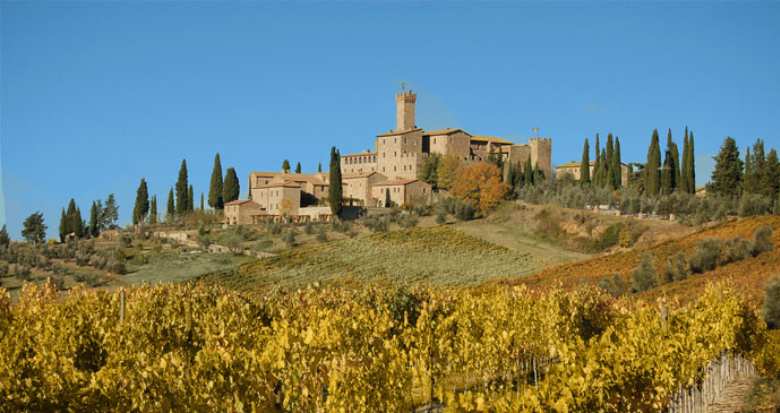 Castello Banfi or Castello di Poggio alle Mura is a family-owned estate and winery in the "Brunello" region. The complex we see today developed for the most part between the 9th and 13th centuries but excavations have shown that there was a settlement on this spot as early as the Etruscan era. At Castello Banfi you can taste the best wine and refined delicacies at the Enoteca, visit the Bottle and Glass Museum and explore the Balsameria. Surrounded by vineyards and olive groves, the estate offers also luxury rooms for enjoying the comfortable tranquillity of the Tuscan countryside.
For more info: castellobanfi.com
Castello Vicchiomaggio (Greve in Chianti)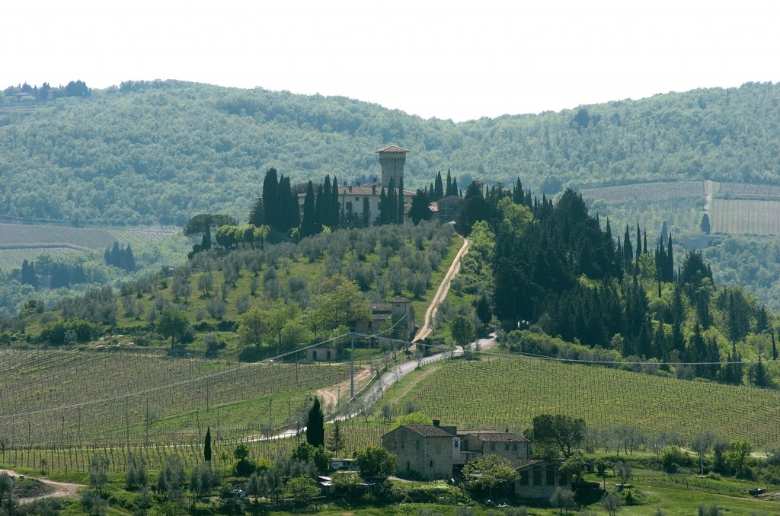 This medieval castle is a working winery in the heart of the Chianti Classico area and dates back roughly to the year 1400. Today, it offers guided tours and tastings, cooking classes and spacious apartments with the unforgettable Chianti hills as their backdrop.
For more info: vicchiomaggio.it/
Castello di Monsanto (Barberino Val D'Elsa)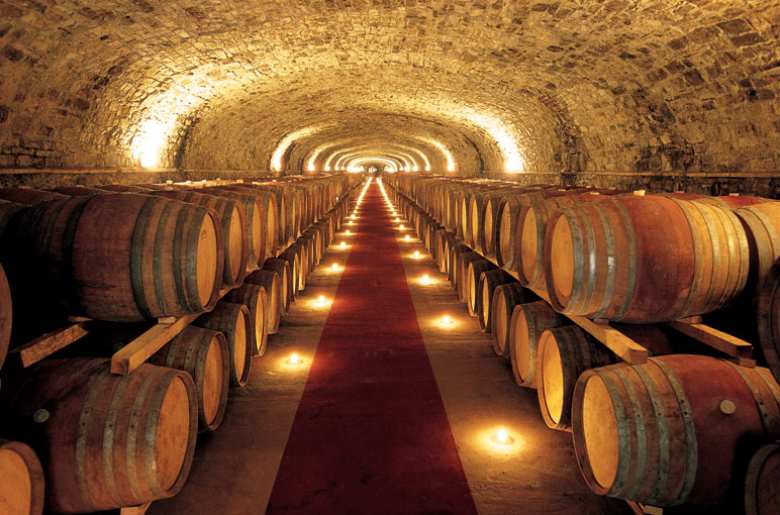 Castello di Monsanto offers visits to the cellars upon booking. The tour includes an overview of the main Tuscan Designation of Origin wines and cultivation techniques in the vineyards, as well as an explanation of the various production phases, from the vinification process to ageing. It concludes with a wine tasting.
For more info: castellodimonsanto.it
Castello di Brolio (Gaiole in Chianti)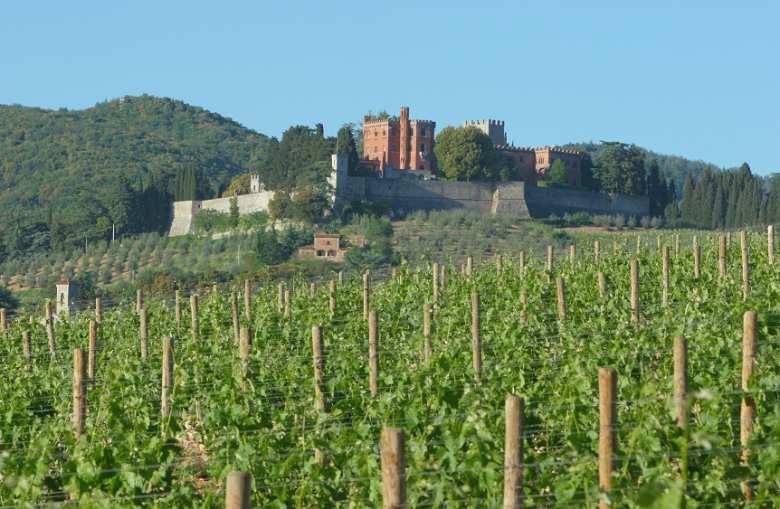 The castle is surrounded by 240 hectares of vineyards, forming part of the farm's lands, making it the largest in the Chianti Classico area. Castello di Brolio dates to the 11th century and has belonged to the Ricasoli family since 1141. Look for the wine shop and the restaurant, as well as the Culture and Taste Trail.
For more info: ricasoli.com
Castello di Gabbiano (Mercatale Val di Pesa)
The first historical references to Gabbiano date to the 11th century, when work began on the square tower, which was built to defend one of the most important communication routes between Florence and Siena. It's possible to visit the castle and historic cellars, enjoy the wines produced on site, rent a room, have lunch or dinner and take cooking lessons.
For more info: castellogabbiano.it
Castel Sonnino (Montespertoli)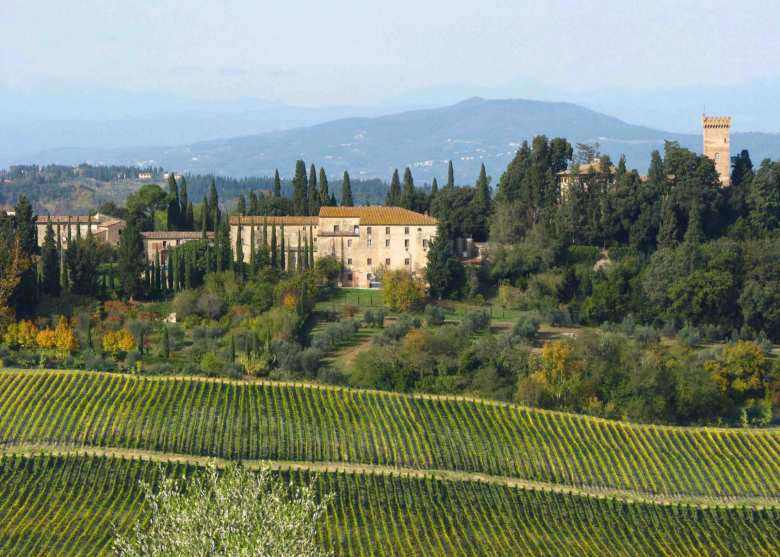 King Umberto I, Vittorio Emanuele III, D'Annunzio and Giolitti were just some of the illustrious guests who stayed at Castello Sonnino in the early years of the 20th century. The oldest parts are the 13th-century tower and chapel. At Castel Sonnino, you can participate in tasting and historical tours, enjoy brunch, lunch and dinner or stay in an exclusive apartment in the 13th-century tower.
For more info: castellosonnino.it
Castello di Meleto (Gaiole in Chianti)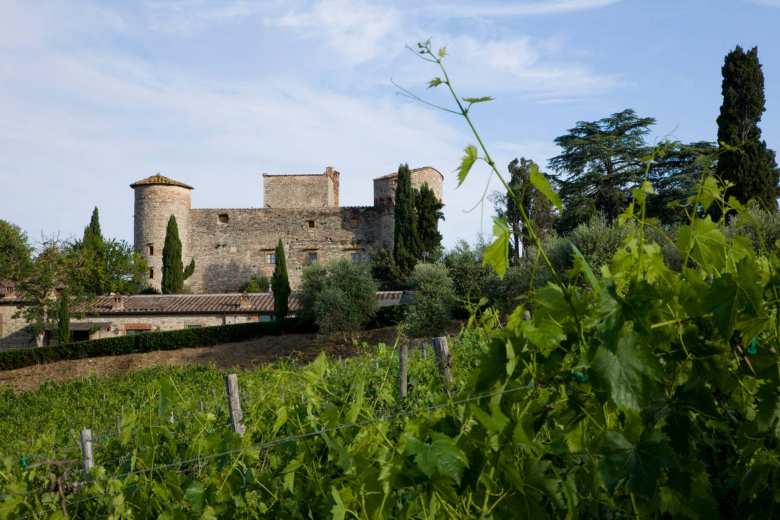 The land belonging to Castello di Meleto stretches for about 1,000 hectares (2,471 acres), 180 of which are used for cultivating grapes. Castello di Meleto, which dates to the 13th century, offers wine tastings, hotel rooms and event organisation.
For more info: castellomeleto.it
Castello del Trebbio (Santa Brigida)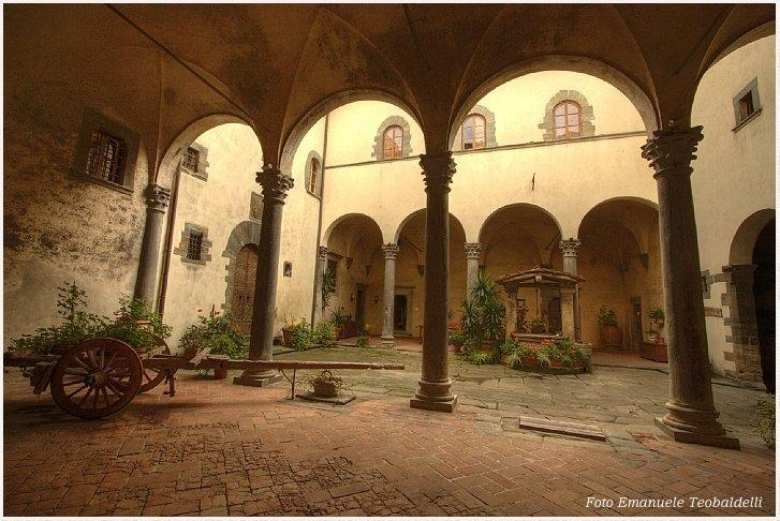 Castello del Trebbio, built by the Pazzi family in 1184, is today a farm that offers high-quality products, such as wine, extra virgin olive oil and pure saffron, as well as several activities like accommodations in farm houses, wine and olive oil tours in the 900-year-old castle cellars, and weddings for foreign and Italian couples.
For more info: vinoturismo.it
Castello di Verrazzano (Greve in Chianti)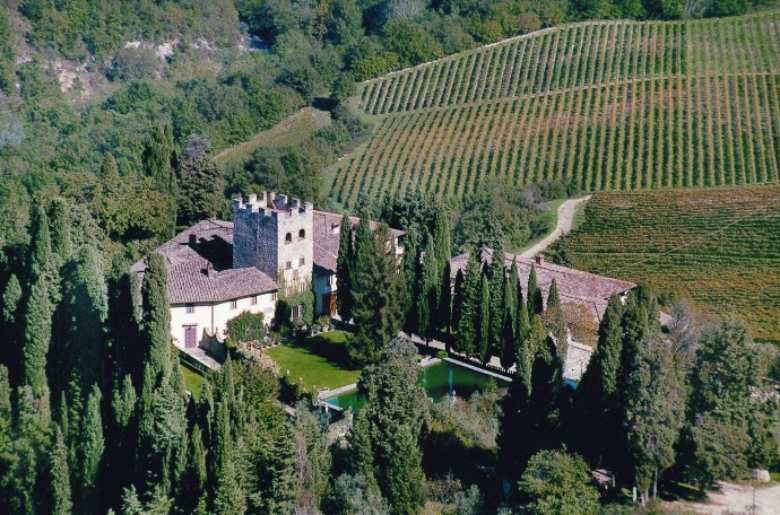 Located in Greve in Chianti, the castle became the property of the Verrazzano family in the 7th century. Giovanni da Verrazzano, the navigator and discoverer of the bay of New York and of the majority of the east coast of what is today the United States was born here in 1485.
At Verrazzano, you can take guided tours of the historical and still-working cellars. The tours are always completed with a guided tasting of the vineyard's classic wines, extra-virgin olive oil, balsamic vinegar and Vin Santo.
For more info verrazzano.com
Castello di Oliveto (Castelfiorentino)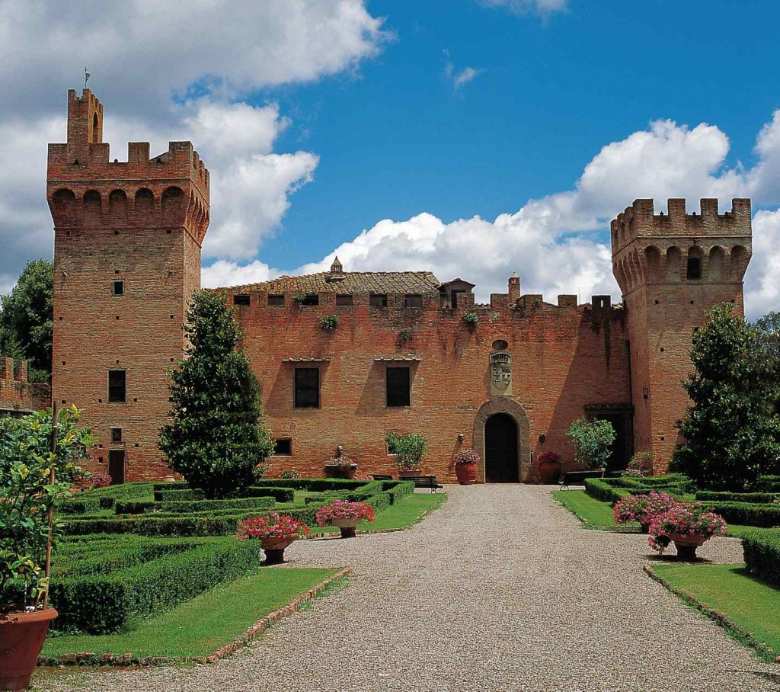 Built in 1424 by the noble Dei Pucci family from Florence, the Castello di Oliveto is a historic manor located in the heart of the Florentine hills, 30 km from Florence and 50 km from Siena. Today, you can enjoy traditional Tuscan dinners, wine tastings, cooking classes, farm holidays and resort accommodations.
For more info: castellodioliveto.it
Castello di Tornano (Gaiole in Chianti)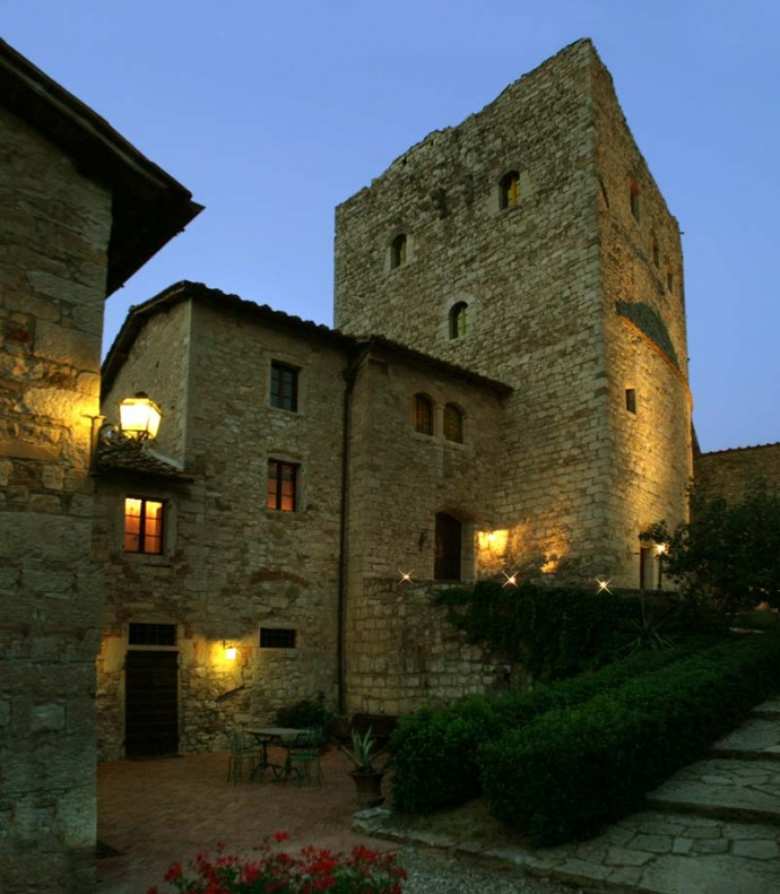 Castello di Tornano is a charming 11th century building located in the Chianti hills. Renovated in 2001, it offers traditional Tuscan dinners at the restaurant, wine tastings, luxury rooms and cooking courses.
For more info castelloditornano.it
Castello Romitorio (Montalcino)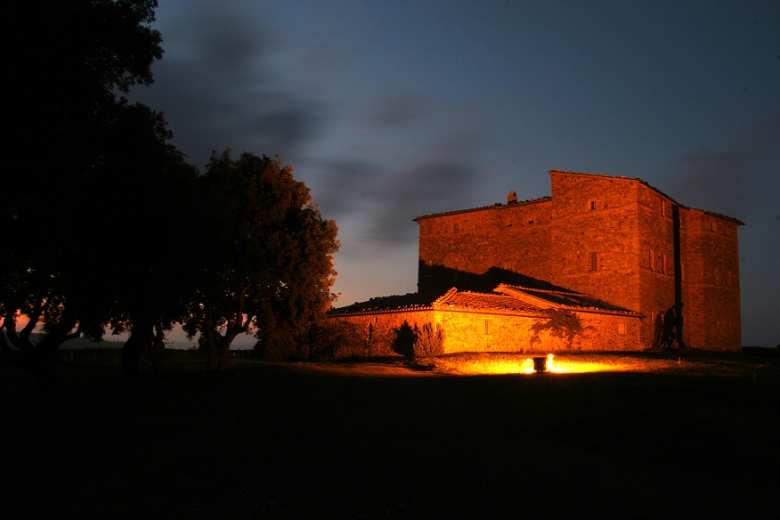 Castello Romitorio is a massive 12th-century hilltop fortress in Montalcino that has produced Tuscan wine since 1986. Today, it offers wine tastings by appointment.
For more info: castelloromitorio.com
Castello di Nipozzano (Pelago)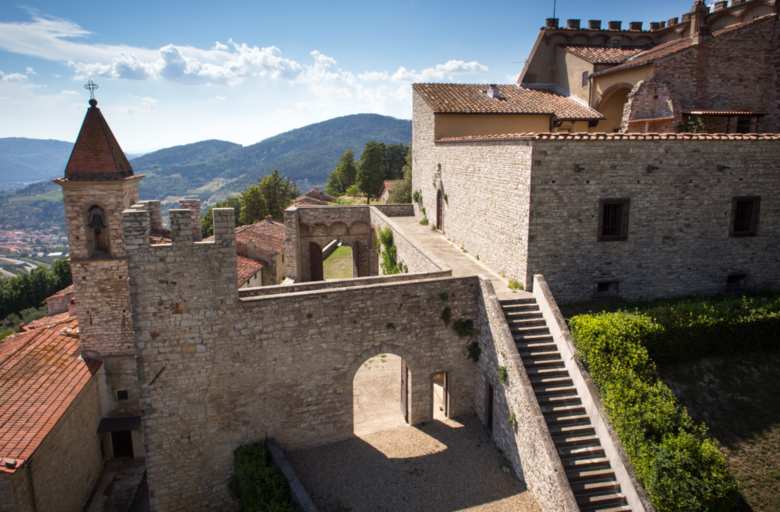 This castle was built in the year 1000 as a defense fortress. It later became the centre of communal life for the namesake village. Today, the castle houses a wine cellar, where the estate's red wines are produced and aged in casks. Nipozzano also serves as Frescobaldi's hospitality centre and as a site for its fine food and wine events.
For more info: https://en.frescobaldi.com
Castello della Paneretta (Barberino Val D'Elsa)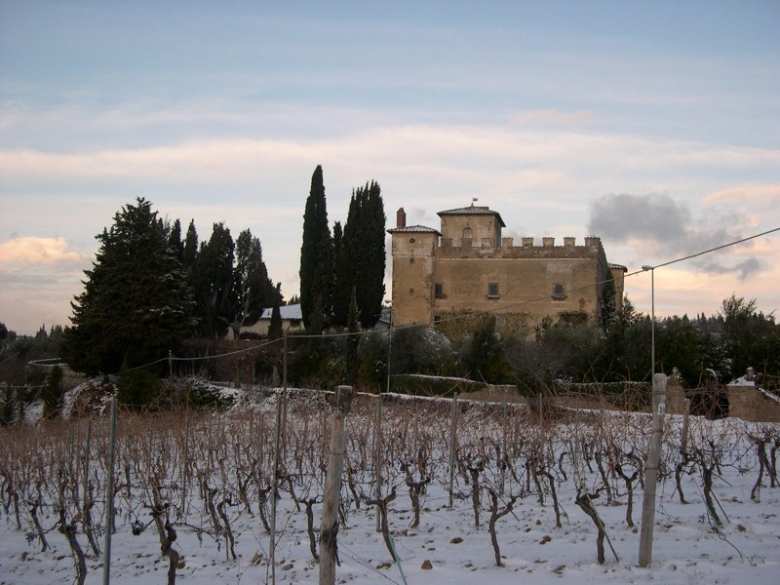 The Castello della Paneretta is located in the Chianti Classico area and was built around an ancient watch tower. It offers exclusive guided wine tours, light lunches and private visits.
For more info: castellodellapaneretta.com/en
You might also be interested in