Take a tour of the olive oil producing towns
Discover many gastronomic delights amidst rolling hills and pretty medieval towns
Olive oil is one of Tuscany's most important agricultural products. This olive oil route starts from the Pisan hills and takes visitors on a tour to discover many artistic, cultural and gastronomic treasures. The olive oil route covers 138 kilometers and passes through the towns of Buti, Calci, Vicopisano, San Giuliano Terme and Vecchiano. The varied landscape is made of hills, mountains and plains.
You might also be interested in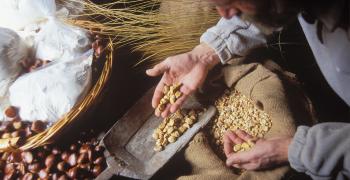 Learn more
Food and Wine
Olive oil, wine, truffle and other culinary delights make up the excellence of Tuscan gastronomy.
continue...