Wine, olive oil and honey
Bolgheri and the Sassicaia DOC subarea
Fines wines along poetic roads
Category
Wine, olive oil and honey
Origin
Bolgheri (Castagneto Carducci)
Consortium
Consorzio per la Tutela dei Vini DOC Bolgheri
Grapes destined for the production of Bolgheri wines must be cultivated in the municipal territory of Castagneto Carducci, an area to the west of the old via Aurelia. The Sassicaia subarea can be found in a limited zone within the hamlet of Bolgheri.
This part of Tuscany is rich in history and natural beauty, including from the famous Viale dei Cipressi praised by Carducci, a veritable green lung stretching for five km. Famed for rosé wines, the Bolgheri area has also established itself, above all, for its reds thanks to the work and experimentation by companies particularly interested in the quality of their products. This evolution is acknowledged by the changes to the denomination guidelines, adding red wine (as well as Vin Santo Occhio di Pernice), and with the creation of the Sassicaia subarea, thus allowing one of the great Italian wines to be included in the nationally-recognized DOC. Today, Bolgheri has seen massive investments from famous Italian and international winemakers.
Bolgheri white: Tuscan Trebbiano (10-70%), Vermentino (10-70%), Sauvignon (10-70%). If the presence of Vermentino or Sauvignon reaches 85%, the label will contain the name of the wine varietal as well as name Bolgeri.
Bolgheri red, rosé and Superiore red: Cabernet Sauvignon (10-80%), Merlot (up to 70%), Sangiovese (up to 70%), other varietals of red grapes (up to 30%). The Superiore red must undergo a maturing period of about two years, starting from January 1 of the year after harvest, of which one year should be in an oak barrel and then at least six months in a bottle.
Bolgheri Vin Santo Occhio of Pernice: Sangiovese (50-70%), Black Malvasia (30-50%), other varietals of red grapes up to 30%.
Bolgheri Sassicaia: Cabernet Sauvignon (from 80% to 100%) and other red grapes up to 20%.
Yield per hectre: 10,000kg for whites, 9,000kg for others. For the Superiore, the yield cannot be more than 8,000kg per hectre, 6,000 for the Bolgheri Sassicaia.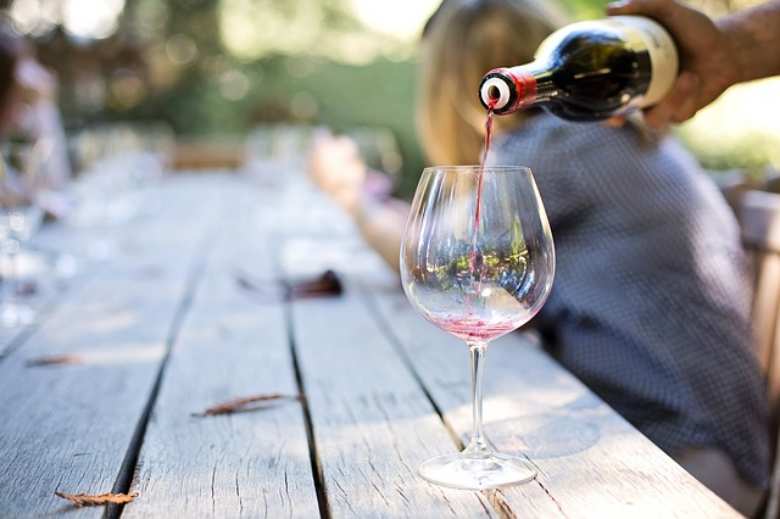 White, Vermentino, Sauvignon: pale yellow colour, subtle and delicate aroma, dry and balanced taste, minimum alcohol content 10.5°
Rosé: rose colour, vinous and delicate aroma, dry and balanced taste, 11.5°
Vin Santo Occhio di Pernice: colour is between a pale and intense pink, intense aroma, sweet taste, soft, velvety and well-rounded, minimum 16°
Red: ruby red colour, intensely vinous aroma, dry and balanced taste, 11.5° (12.5° for Superiore red).
Bolgheri Sassicaia: intense ruby red colour, vinous aroma, rich and elegant, dry taste, full, robust and balanced, with a good and elegant structure, 12°
White and rosé wines should be drunk young, with soups, fish and flans. Sauvignon is reserved for the most important fish dishes. The red goes well with all meals, particularly white and red meats, but it is exceptional with the bistecca alla Fiorentina. Vin Santo is a post-meal wine and perfect with dessert, while the Sassicaia goes well with roasts and game, includingwith wild boar and pigeon, perhaps cooked in blood.
You might also be interested in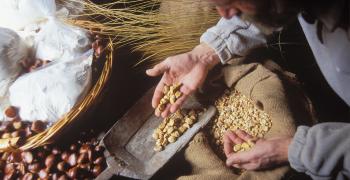 Learn more
Food and Wine
Olive oil, wine, truffle and other culinary delights make up the excellence of Tuscan gastronomy.
continue...