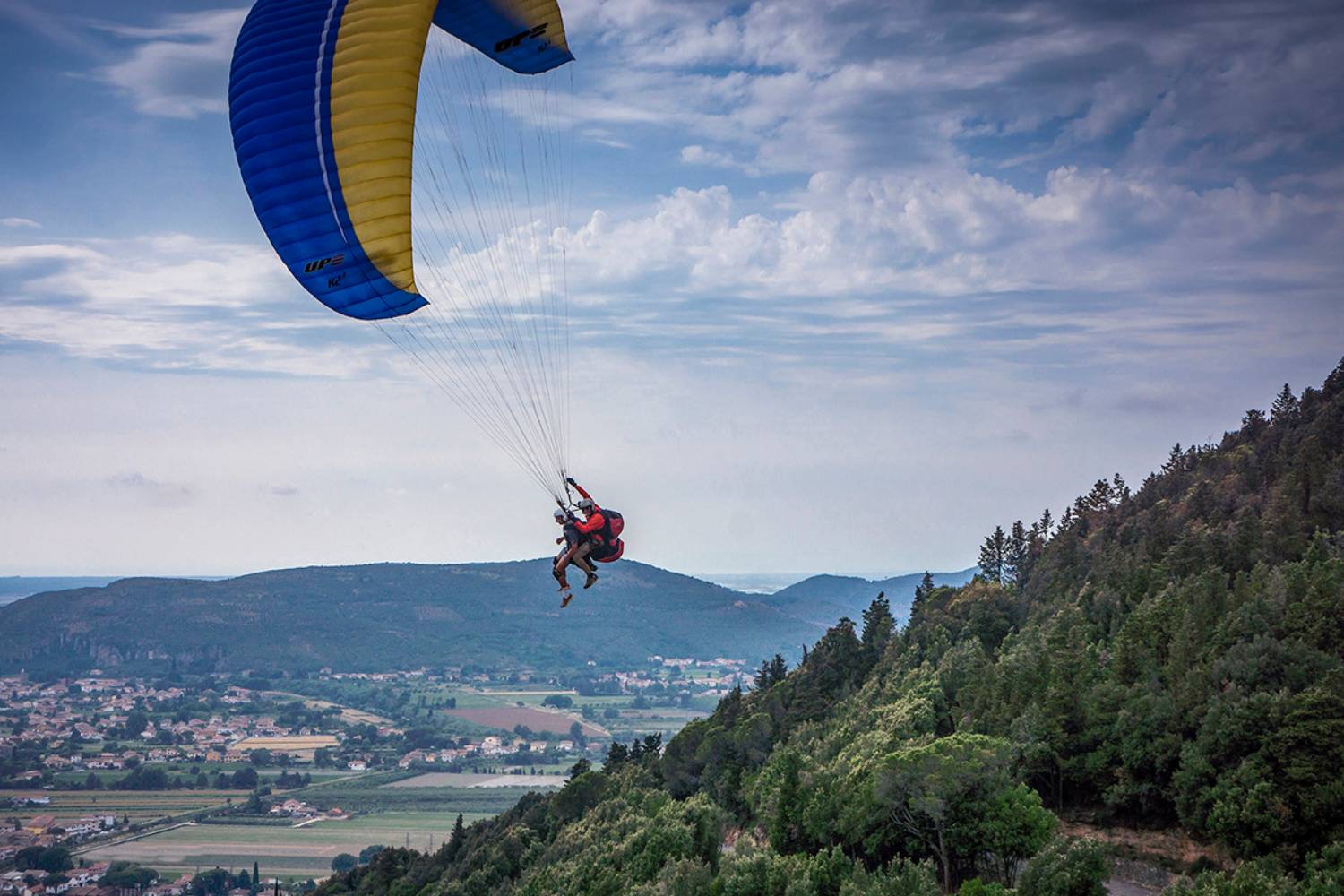 Photo ©Montepisano.travel
From kayaking to hang gliding, from the waterfront to walks off the beaten track, the Terre di Pisa indulge your reckless side
Earth, air, fire and water: summertime in Terre di Pisa
In the Terre di Pisa (the lands around Pisa) the motto goes: "Being bored forbidden". Lovers of sport, adventures and outdoor life in general have a range of experiences just waiting for them to try, for a "summer of fire" that covers water, air and earth.

Those who love the element of water have a great many activities at their fingertips here, right along the Pisan coast.
BOAT TOURS – Boat tours suitable for all ages launch from Pisa and cover various routes. Each of these mini-cruises is based around a different theme. Sailing down the Arno, for example, you can gasp at the architecture and history of the city, while going to the Park of San Rossore you will find yourself immersed in nature. The boat trip that takes you to the mouth of the Arno is also spectacular.
AQUAPARKS – If you want to spend a day at a waterpark, gazing at the sea from 11 metres up, you should stop at the Sunlight Park in Tirrenia. The perfect choice for all the family and for all ages, this is a park where slides, watergames and green areas promise hours of pure fun. Tirrenia also has bathing establishments with facilities, many of which offer windsurfing, kitesurfing and stand-up paddleboarding.
KAYAKING – The most daring outdoor adventurers cannot pass up the kayak tour, which unfolds in three sections along the river Serchio, starting from Ponte a Moriano and joining the sea at Marina di Vecchiano.
BY THE SEA - To end a daredevil day, you might want to drink in the gorgeous sunsets over the Marina di Pisa, which has colours that you will rarely find elsewhere. You could have an aperitivo or dine on the beach, and maybe finish the day by dancing long into the night.

Are you ready to take off? Here's what you can do in Pisa's surroundings.
FLYING SCHOOL - The Aero Club Pisa is an airfield, 670 meters long, in Capannoli. Here you can take part in courses to qualify as various types of pilot: of gliders, hang gliders and drones.
PARAGLIDING IN THE PISAN MOUNTAINS - An adrenaline-fuelled experience can be had at San Giuliano Terme, namely, flying on a tandem paraglider. A little bit of a run-up and you will be soaring, with a qualified instructor, over the magnificent landscapes between Pisa, Lucca and the Versilian coast.

The most daring can go climbing, take survival courses and venture on off-road trails. But even the most cautious can experience the wonderful natural scenery of the area without taking any risks.
CLIMBING - Free or with ropes, climbing is something not to miss out on in the Terre di Pisa. As far as free climbing goes, we particularly recommend the falesia di Avane, an old 'outdoor' climbing gym. Open even in winter, it is considered easier than its counterparts in the Apuan Alps.

Then there is the Ferrata Sant'Antone, which unwinds over a series of crags on Monte Serra - at 917 metres, the highest peak in the Pisan mountains. Open all year round, the course sticks to a relatively low level, with an altitude difference of 126 metres and a suspension bridge to boot. Despite its modest height, this is a tough ferrata (which literally translates as 'iron road'), with technical stretches that test the mettle even of expert trekkers.
OFF-ROAD + VESPA – You can discover Monte Pisano's most secret nooks and crannies on a 4x4 trail. This off-road tour is suitable for all, and you can select different routes depending on the time you have; some choices are dictated by the season.
If you prefer two wheels, jump on the iconic Vespa and go round the real, unchanged medieval hilltowns, which still savour of the olden days.
PARKS – Apart from the aforementioned and wonderful San Rossore Park, which offers different tours all year round - on foot, by bike, and on horseback - you should also discover the "Il Pineto" adventure park at the Marina di Pisa. Entrance is always free; you pay only if you want to tackle the agility courses, suspended between the trees.
Finally, we encourage you to visit the caves of Monticello in Asciano Pisano. This voyage beneath Monte Pisano introduces you to an underground Tuscany accessible to all.
Well, now it's up to you to try one of these experiences and live a summer of active tourism, always in touch with nature.
You might also be interested in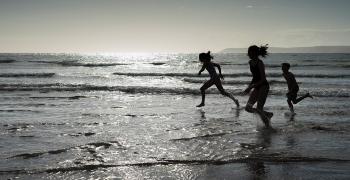 child_friendly
Learn more
Family
Travelling to your holiday destination is a fundamental part of your vacation and it's important for your children to avoid the boredom, have fun and
continue...