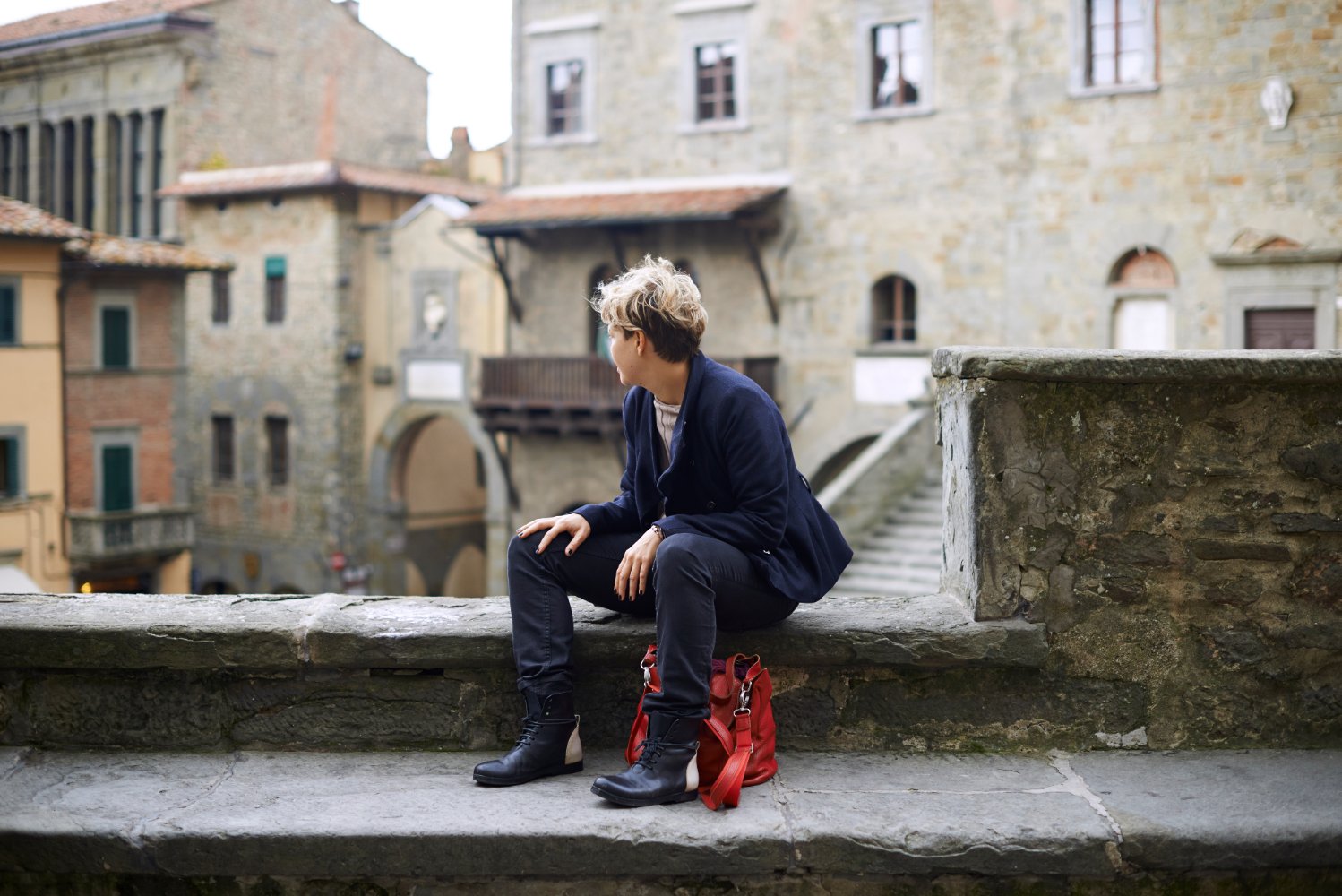 Slow travel through eco-friendly Tuscany
In America, where Russ and I live, there's a lot of talk about "
green
" initiatives and folks doing their part to protect our dwindling resources and fragile environment. In Europe this has been part of the conversation and political landscape for many years.
Capannori
, a rural town in the Italian
province of Lucca
, boasts a proud legacy. Six years ago, it became a leader, not just in Italy but throughout all of Europe, as the continent's first
"Zero Waste" town.
99% of their population sorts their trash and more than 90% of what is thrown away is recycled. They are currently looking at ways to reduce the need for 10% non-recyclable trash. Following that example, today about 3.5 million Italian citizens in larger towns carefully 
separate their waste
into colored bags, before leaving them on their doorsteps for collection.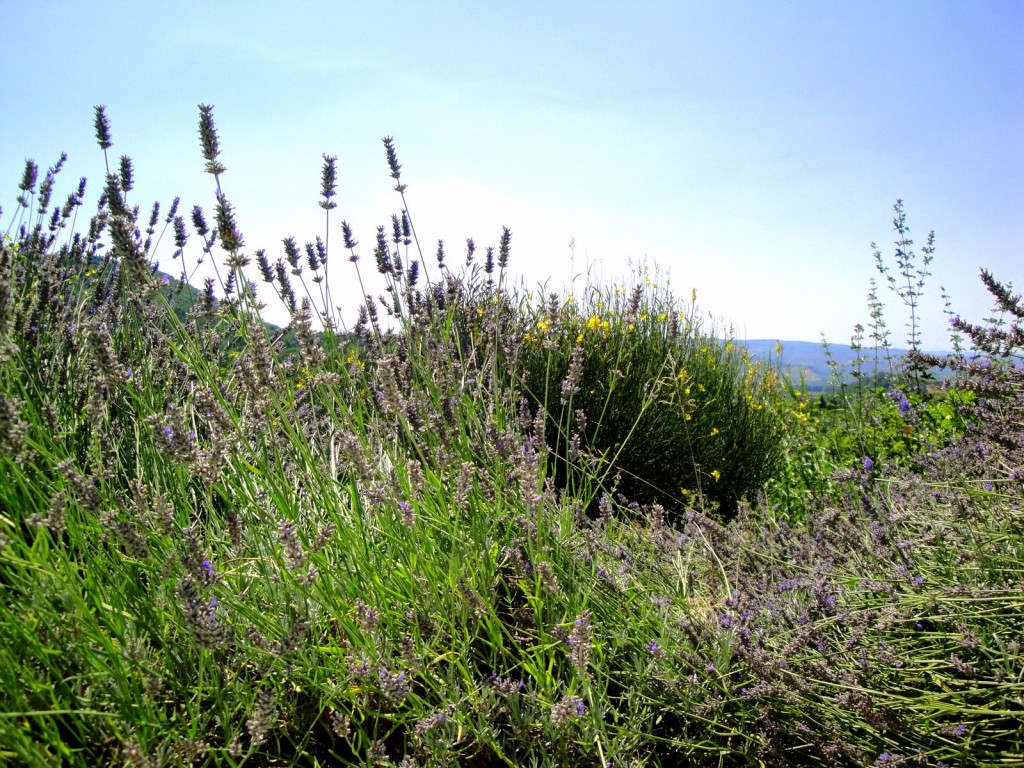 As a tourist what can you do when you travel to be green; how can one travel with the smallest footprint?
On one of our trips to Tuscany we stayed at a charming agriturismo near
Greve in Chianti
. Selecting our accommodations wasn't easy, since there were so many to choose from. We ultimately liked the idea of
vacationing on a working vineyard
and booked a small apartment in the
antico borgo
. Having a full sized and well equipped kitchen was wonderful and we cooked a number of our meals. We chose local, seasonal ingredients at the local markets and enjoyed the amazing
Chianti
's produced outside our door. The property was fabulous -
lavender
and other flowers were in bloom, olive trees dotted the landscape and the trees were heavy with fruit. The guests were allowed to pick and enjoy some of those treasures. Immediately outside the entrance to our apartment was a huge
fig tree
. We often paired figs with some
prosciutto tuscano
from the local butcher and had a spectacular antipasti, rivaling any we ever tasted.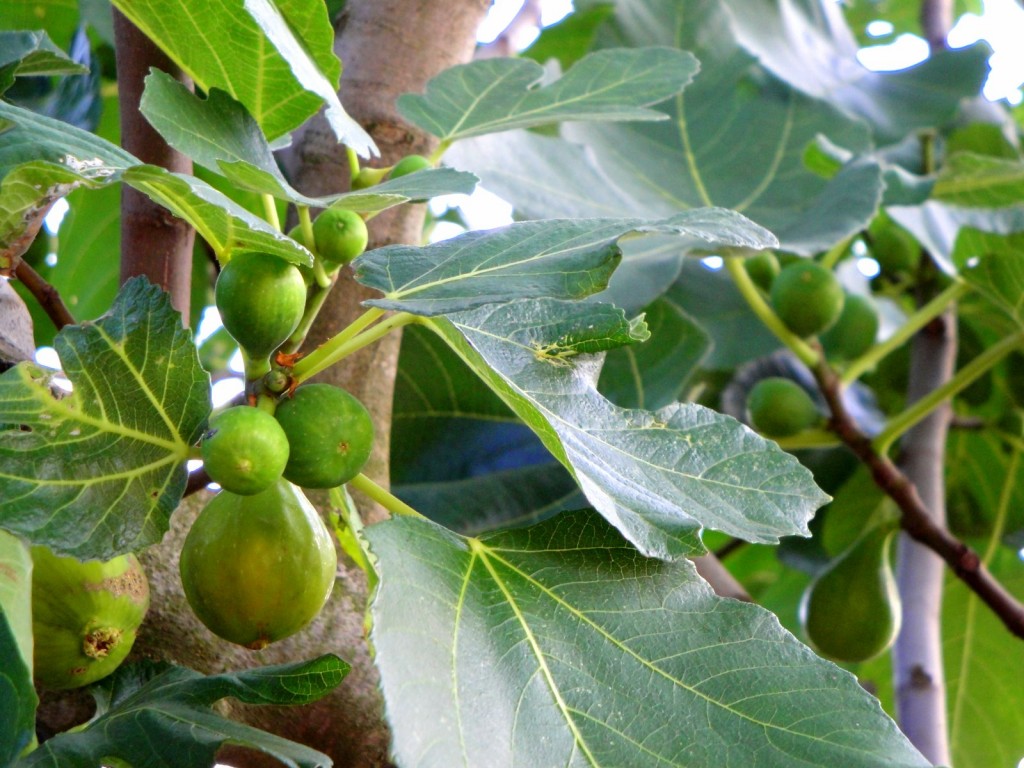 Vacationing in an apartment of course creates garbage, which we carefully sorted following specific instructions provided by the owners. Every few days we loaded the sorted trash into our trunk and drove to the communal receptacles, centrally located on the main road. One other aspect that stood out about this particular
agriturismo
was the fact that they didn't use chemicals on their grapes, and produced only organic vintages. This required an enormous amount of work and we often saw Lorenzo in his fields early in the morning inspecting his grapes or putting up a new fence to keep the deer and
cinghale
out. Lorenzo's
Chianti Classico
 still appears on our dinner table frequently.
Farm-style vacations
have gained in popularity in recent years, with Americans catching on to the slow food movement or 'the farm to table' concept. Tuscany fits those customer demands perfectly, with more and more places offering just that kind sort of vacation. Not only that but the native Tuscan lifestyle is naturally suited to the
slow food
and
green movements
. Russ and I love good food and wine and enjoy the
traditional local cuisine
wherever we travel. In most Tuscan towns there is a local butcher, baker, cheese shop and, on weekends, a produce market. On Saturdays the main piazza in Greve, for example, turns into a colorful array of 
market stalls
, offering anything from vegetables and fruits of the season, local cheeses and olives to pretty table linens or handbags and scarves. The smell of roasted pork lingers in the air and draws visitors on invisible strings to the
porchetta
truck. We take our clients to local,
family run farms
for a tour and to enjoy their delightful dishes, freshly prepared from the harvest and livestock. The farmers we have met are exceedingly friendly, knowledgeable and respectful of their land. These excursions give a great deal of insight into
a healthier way of living
and may even make you question some of your food choices at home. Tuscan food is simple food with few ingredients, but what makes this cuisine standout is the quality and source of the ingredients.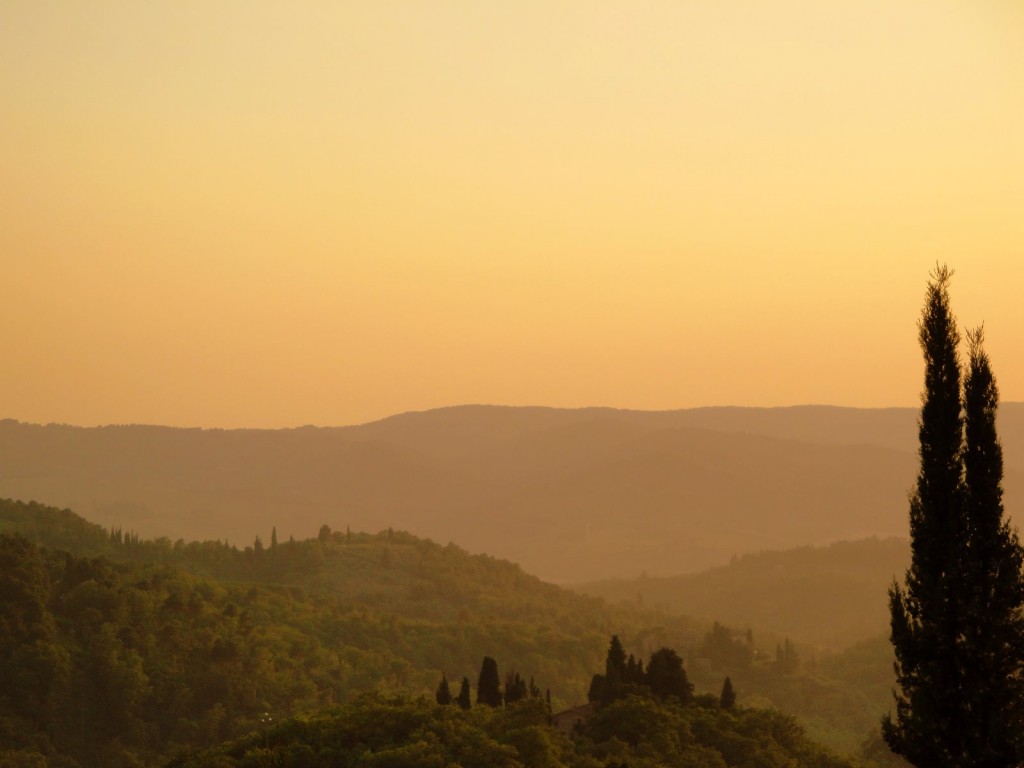 Just as at home, in Tuscany, the closer you are to the land the more respect you have for it. By staying in an
agriturismo
, cooking some of your own food procured from local sources, following local recycling rules and taking advantage of the slow food tourism movement you can have an amazing experience while leaving a very small mark on this
fabulous land
. A guest post by Russ and Elke. Thank You! About
Russ and Elke's European Travel
Russ and Elke's European Travel is a small company run by two professional travel agents. They create very exclusive, intimate and interesting itineraries around Europe.
You might also be interested in