The best peaks for adrenaline-filled adventures
A passion for rocks

by Ciclica.cc
For climbing and potholing lovers, Tuscany is lined with crags halfway between sky and land, as well as caves that lead into the bowels of the earth. The Alps, Apennines and Pre-Apennines are on hand for adrenaline-fuelled ascents and descents, and especially for adventures hanging by a rope.
Crags are the preferred habitat for climbers, their heartbeat quickening between sheer cliff faces. Tuscany sets the pulse racing. From north to south, the geography consists of rocky ridges and canyons, the perfect places for vertical adventures.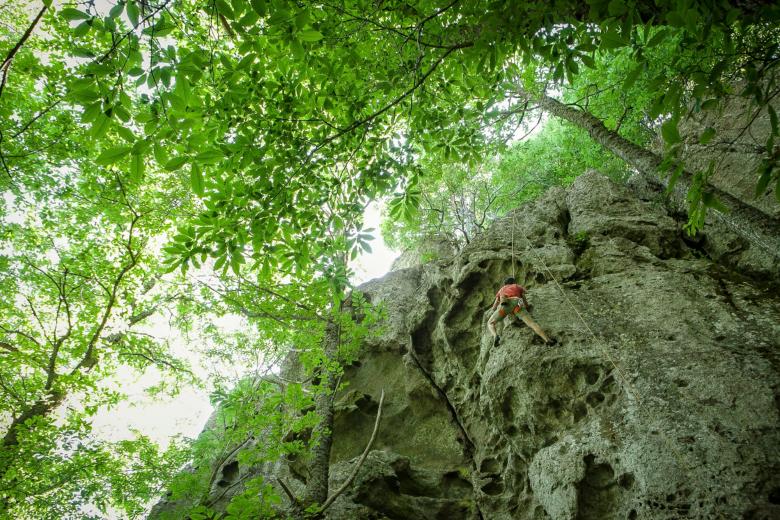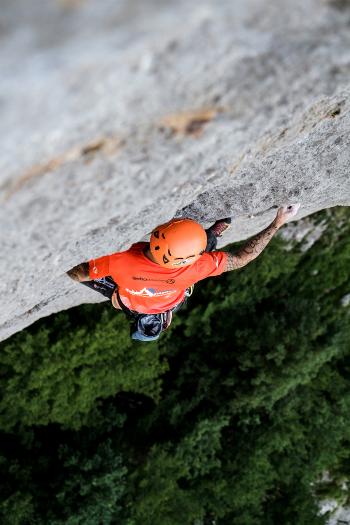 The Apuan Alps are among the wildest environments in Tuscany and a favourite destination for hikers. These mountains also appeal to climbers with their ropes, powder and snap hooks. Part of the Apuan Alps insinuating their way into the sea of Versilia is Monte Procinto, a chalky pillar with a sheer cylindrical rock face known as the "panettone", whose summit can be reached using the "via ferrata", the first to be opened in Italy in 1893, or by climbing. There are 40 crags of varying difficulty throughout the Apuan Alps, such as in Camaiore, Stazzema or Montignoso.
Monte Amiata is full of rocky ridges to go free climbing and bouldering, while along the Southern Tuscan coast, best known as a holiday destination, the Argentario is home to one of the loveliest rock faces along the Italian coast: between sky and sea, the Capo d'Uomo cliff.
Tuscany offers a vast range of climbing adventures with striking scenery to match. Those who enjoy descending into the bowels of the earth will be impressed too. In addition to the Apuan Alps with the spectacular Grotta del Vento in Fornovolasco and the Antro del Corchia, the region is rich in natural caves that lead into mysterious environments that have intrigued humans for millennia. The curious morphology make the caves naturally and historically important, irresistible places for potholing experts and aspiring amateurs ready to sound the depths of the earth.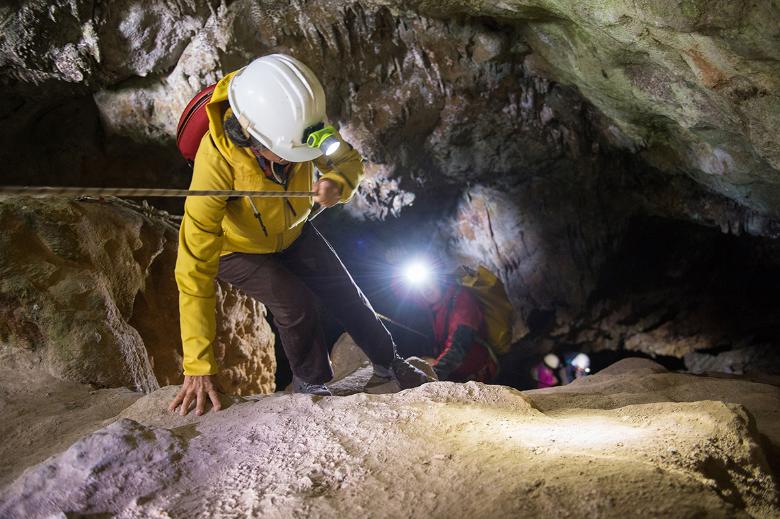 The heart of Tuscany is famous for its hills and ingredients, but it's equally home to surprising underground spaces, such as the Montagnola senese and the karstic phenomena have given rise to countless caves that can be visited during easy caving excursions or caving that requires technique and expertise. A little-known subterranean treasure trove, at the centre of a natural triangle with Siena, San Gimignano and Volterra at its corners. Further south, an impassable, hidden world shaped by water, consisting of caves, stalagmites and stalactites, such as those concealed inside the Grotta di Sassocolato in the hinterland of Maremma around Grosseto. The name says it all in Italian: chalk concretions that rise up from the rock faces, giving rise to striking and fragile spectacles, a habitat whose purity hosts colonies of bats and other rare species, pristine environments to be preserved and admired through caving and the utmost respect.
You might also be interested in