Discovering the most beautiful churches in Florence, Prato and Fiesole
Ideas for visiting some of the most important places of worship in Tuscany
Those looking for a vacation marked by art, history and spirituality can choose between many towns in Tuscany, a paradise for every taste. To bring all these passions together into a single itinerary, we suggest some travel destinations where you can discover churches, sanctuaries and places of worship, including the cities of Florence, Fiesole and Prato.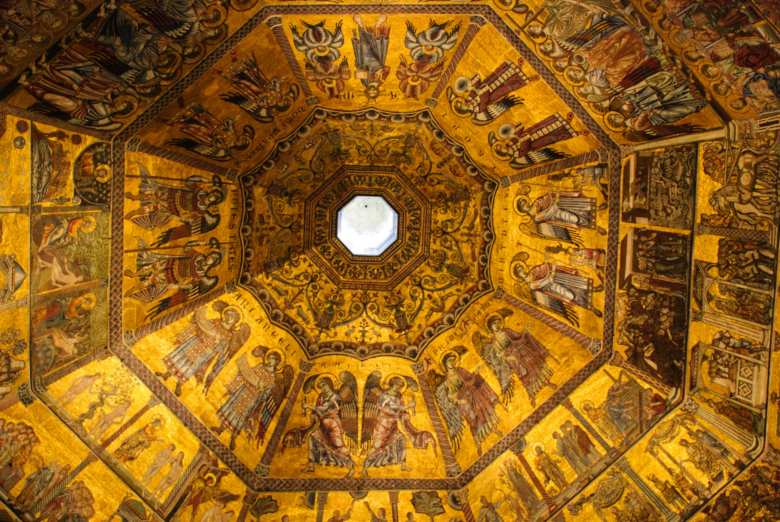 For the area in and around Florence, we start at the Cathedral of Santa Maria del Fiore, in the same piazza as the Baptistery, Giotto's Bell Tower, Brunelleschi's Dome (worth exploring both inside and out), ruins of the ancient Cathedral of Santa Reparata and the new Opera del Duomo Museum, where Arnolfo di Cambio's unfinished façade has been reconstructed to scale.
Next is the Basilica of Santissima Annunziata, the main Marian sanctuary in Florence. The church is home to a rich abundance of decorations, recalling the Catholic temples in Rome rather than a classic Tuscan basilica. It was here that the Medici, incredibly devoted to the icon inside the Chapel of the Madonna, commissioned a private passageway and a secret window from where they could venerate the holy image.
The last church in the Florence area is the Basilica of Santa Maria all'Impruneta, whose origins are rooted in the legend of a miraculous discovery. It's said that when it was decided that a temple should be built in honour of the Virgin Mary, the walls that were constructed during the day were taken down during the night. The stones were then loaded onto a cart, and when the oxen stopped and kneeled down, those driving the cart started to dig, and that's where they found the image, deciding to build the church right there.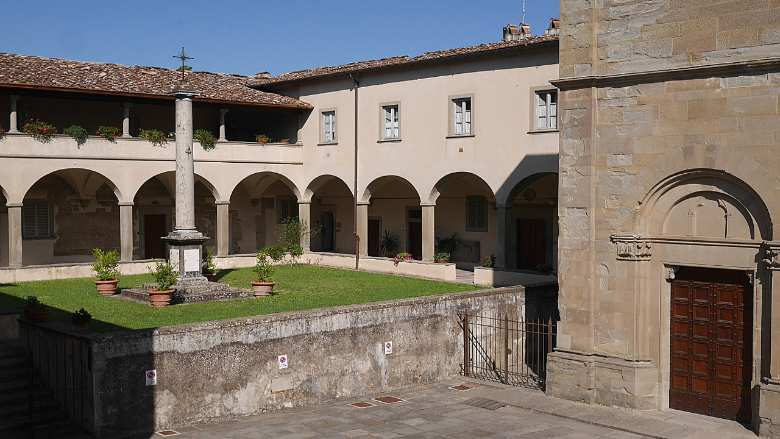 The itinerary continues into the hills of Fiesole to visit the historic Cathedral of San Romolo, built by the bishop Jacopo il Bavaro in 1028 and enlarged in the 13th century.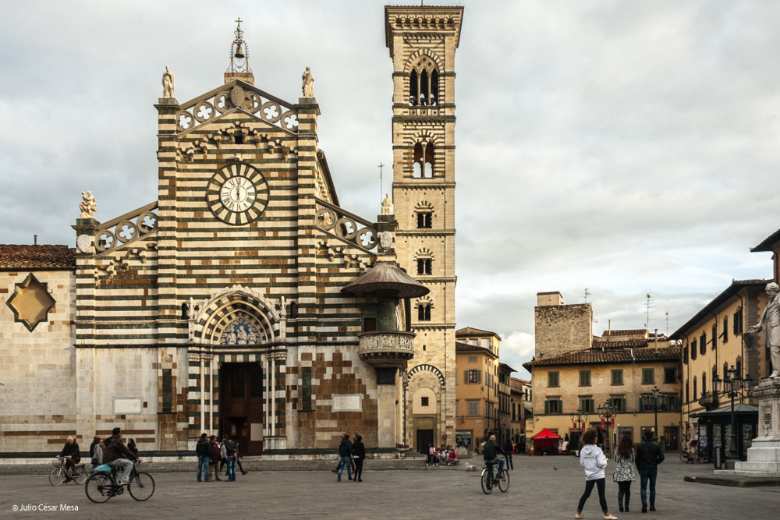 The itinerary ends in the city of Prato. In the medieval centre, you can visit the cathedral; to describe the city's Duomo, these words by Curzio Malaparte in Toscani maledetti couldn't say it better:
"I look out the window and, leaning a bit to the side, I see before me the marble Duomo with its white and green stripes, Michelozzo and Donatello's pulpit, hanging like a nest on the corner of the façade, and the beautiful bell tower that served as a model for Giotto, but more than that, it's simple, sleek and blunt: perfectly shaped stone, good, smooth pratese stone."
You might also be interested in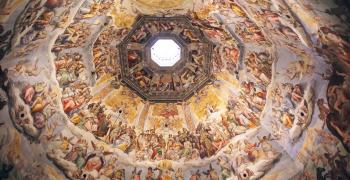 Learn more
Art and Culture
Tuscany is the cradle of the Renaissance and known all over the world for its immense artistic and cultural heritage.
continue...