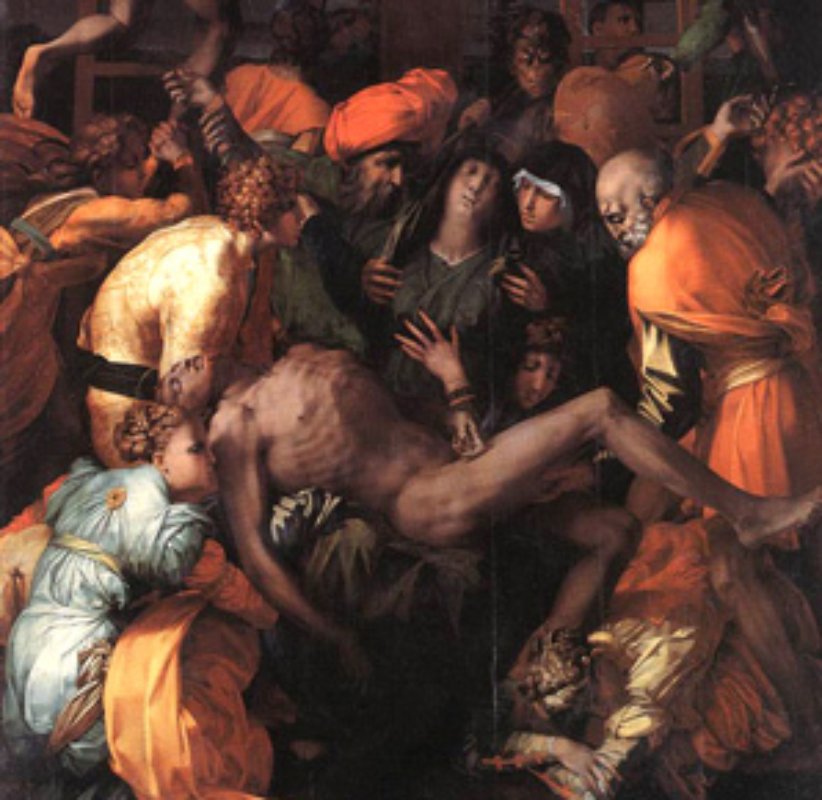 Mannerist art in Tuscany
Follow the Mannerist trail in Tuscany with the works of Andrea del Sarto, Vasari, Pontormo and Rosso Fiorentino
Mannerism in Tuscany really took off in the sixteenth century as an experimental off-shoot of the already flourishing Renaissance art. For a long time, paintings that we now consider to be Mannerist were not classified. In fact, the lack of definition for this style at the time meant that they were often seen in a negative light. They were regarded as excessively anti-classicist. Today, the Mannerist movement has been entirely re-evaluated and is interpreted and treated by critics as a separate and distinct category of art.

Mannerist art came out of the culture of Humanism, whose fundamental tenets were the search for beauty, aesthetic perception and good taste. Andrea del Sarto was the first real Mannerist painter and he went on to train Vasari, Pontormo and Rosso Fiorentino in his workshop. All these artists were important in the Mannerist movement that developed and all of them were well versed not only in painting but also in architecture, sculpture, the art of decoration. They all also worked for the Medici family.

Vasari's best work was his design for the Uffizi and his plans to renovate Palazzo della Signoria. Nonetheless, he was also an accomplished painter (see his frescoes in the Salone dei Cinquecento) and a cultural academic (he founded the Accademia delle Arti e del Disegno). A favourite of the Medici, Pontormo, was one of the other most important Florentine Mannerist painters. His strongest and most important work of art today in considered to be the 'Deposizione' which is in Capponi in S.Felicita Chapel.

Another important Florentine Mannerist painter had close ties with Pontormo. Rosso Fiorentino was a 'revolutionary' artist for the content and concepts behind his paintings – at least those that come from his Mannerist phase. Many of his most important works can be admired in Florence but what is considered to be his masterpiece, the 'Deposizione', hangs in the Pinacoteca in Volterra. Other Florentine artists, architects, painters and sculptors also took up the Mannerist style. Some of the most important were Buontalenti, Ammannati, Salviati, Bronzino, Giambologna and Benvenuto Cellini.
You might also be interested in