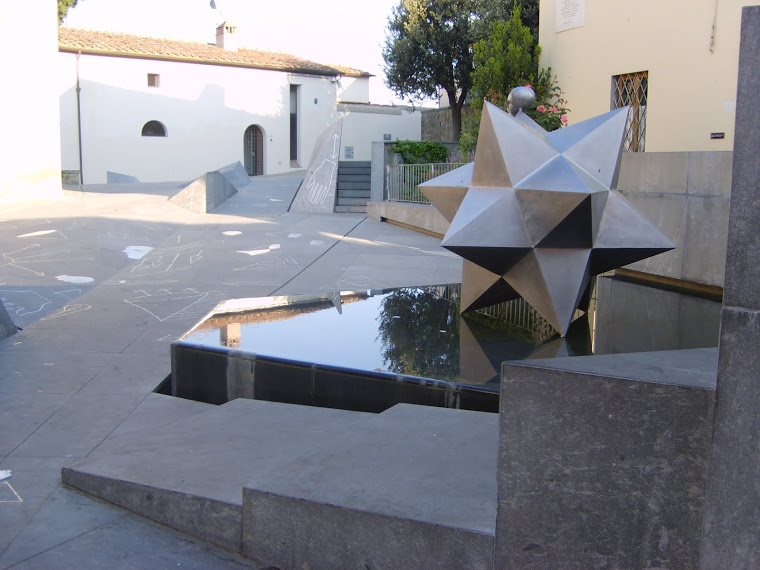 Hamlets, districts and squares
Piazza dei Guidi in Vinci
The famous artist Mimmo Paladino redesigned the piazza in Leonardo's hometown
Piazza dei Guidi, in the town of Vinci,was redesigned by Mimmo Paladino, the famous contemporary artistwho won the competition held by the municipality for a restyling that communicates with the Leonardo Museum and the heritage left by the great Renaissance master.
The intervention resulted in a new urban space, a fresh and autonomous settingin line with the town's public identity and with the artistic and scientific figure of its most celebrated resident, Leonardo.
Mimmo Paladino, in collaboration with the architect Nicola Fiorillo, redesigned the piazza with a pattern of shapes, decompositions and re-compositions of the planesin sheets of Cardoso stone, on which are carved, with tiles of glass and blades of silver, motifs that re-propose the artist's well-known imagery.
For Vinci and Leonardo's Tuscany, this is a completely innovative tribute to the 21stcentury, with an open-air museum that welcomes the ideal remnants of a prestigious past, transforming it into living stone of a new architectural style.
Vinci
Discover the genius in a town nestled between the Valdelsa and Montalbano hills
The town of Vinci, between the Valdelsa and Montalbano hills, boasts a well-preserved medieval center that is a delight to visit, known worldwide for being the birthplace of the greatest genius of the Italian Renaissance: Leonardo da Vinci. The life of the town revolves around the eclectic Renaissance figure and Vinci itself has become a sort of diffused museum dedicated to the master. ...
Morekeyboard_backspace
You might also be interested in