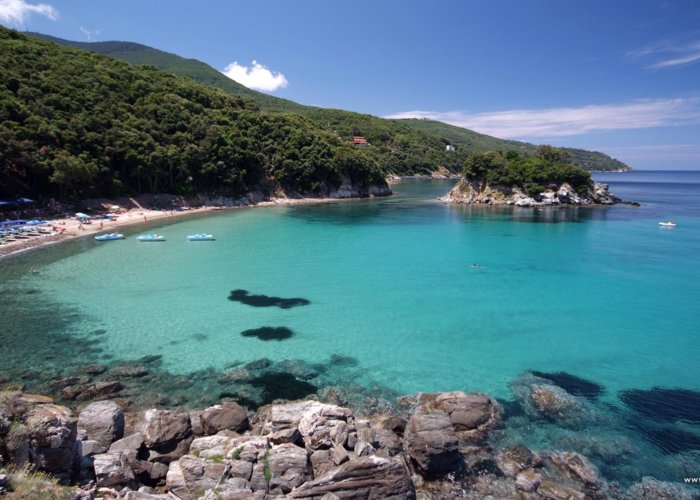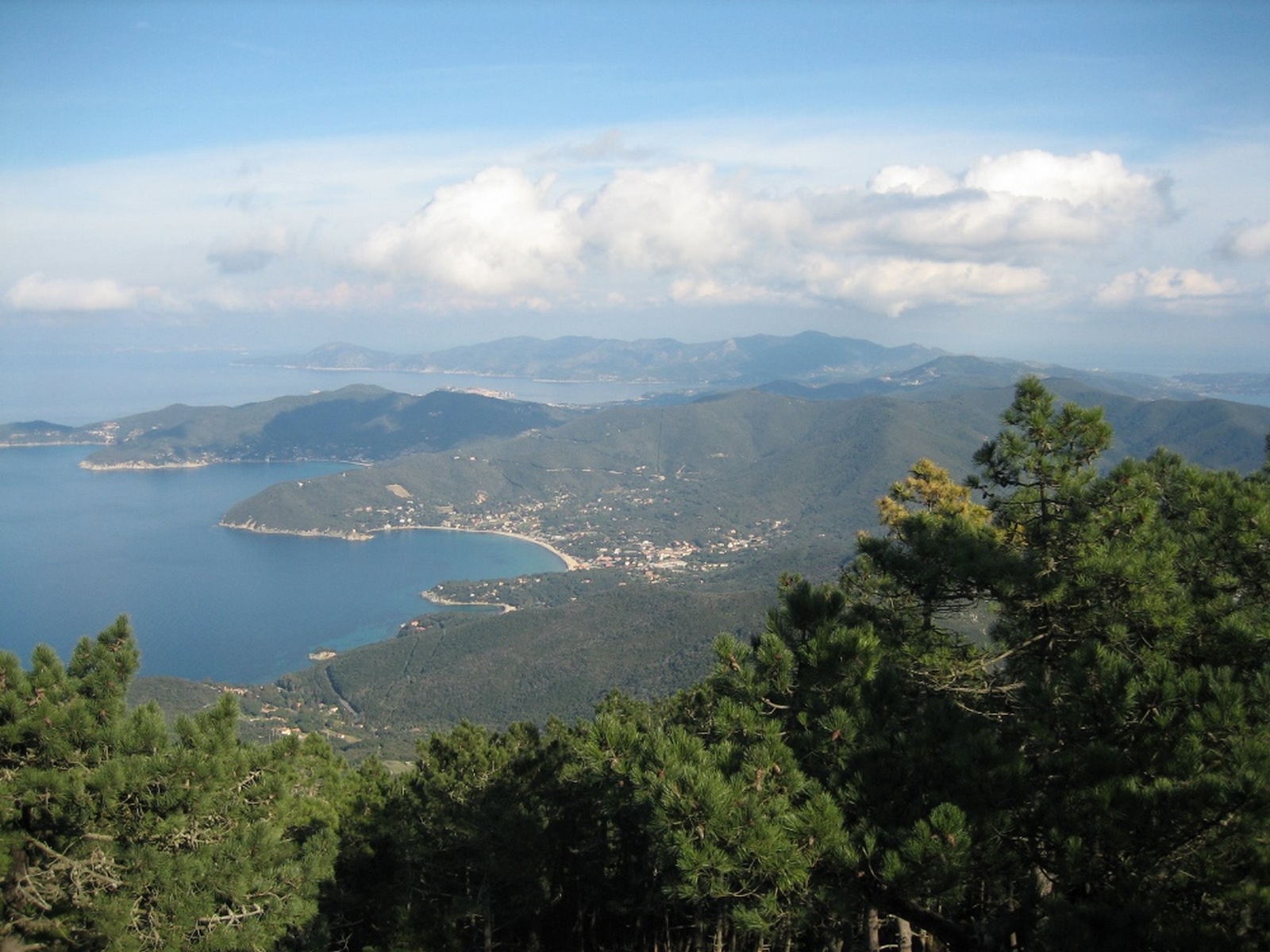 From Paolina beach to the hinterland on the Island of Elba.
A route that provides splendid views of the Elba coastline and that crosses inland woods to rediscover traces of ancient Etruscan history. Given the morphology of the area, this excursion is particularly suitable for trained cyclists. 200 meters after the access to the beautiful Paolina beach along the provincial road to Marciana Marina with a wide curve you take the dirt road on your left through which you reach the locality of Redinoce, where you'll encounter a small cluster of houses; proceeding, you will pass by the localities of Campobagnolo and Lavacchio (where the landscape is dominated by chestnut trees) and once you pass the restaurant "Da Luigi", you turn left taking the path marked with the number 43.
Trail No. 43 winds through a beautiful chestnut forest and then continues through an arbutus and holm oak forest up a steep, very technical climb, in places where you'll need to walk. At the end of the path, you reach the paved road that connects Poggio to Sant'Ilario, and proceed to your left: uphill you reach the panoramic path of Monte Perone (630 meters a.s.l.) from where, immersed in a cool forest, you can admire the long stretch of coastline from Marina di Campo to the Costa dei Gabbiani.
From the square of Monte Perone you begin to descend (this is a fairly technical stretch) through the dirt road No. 5 that, skirting Fosso Campotondo, leads to Sant'Ilario (207 meters a.s.l.) and you reach a junction: taking a left-end turn (if you go to the right you get to the town center), you follow a dirt road and, after about 1.5 kilometer, you'll find a detour on your left through which, after some ups and downs, you'll return to the Redinoce locality. If you wish, having reached the detour, instead of turning left you can follow the road and arrive after about half a kilometer in the vicinity of Monte Castello, on whose summit the remains of an ancient Etruscan fortification are still visible.
Explore
Discover something of interest near this itinerary
[]