Take note of these stops (and stories) for your next trip along the Tuscan section of the Via Francigena
From Lucca to Siena: stops and legends along the Via Francigena
Whether for necessity, passion or religion, walking is always a good idea. The 354 kilometers of the Via Francigena offer a journey through Tuscany's hidden treasures. From a mysterious labyrinth to a brand new multimedia museum, this path offers interesting stops for the most inquisitive travellers.
Lucca: Francigena entry point, a brand new multimedia museum and hospitality center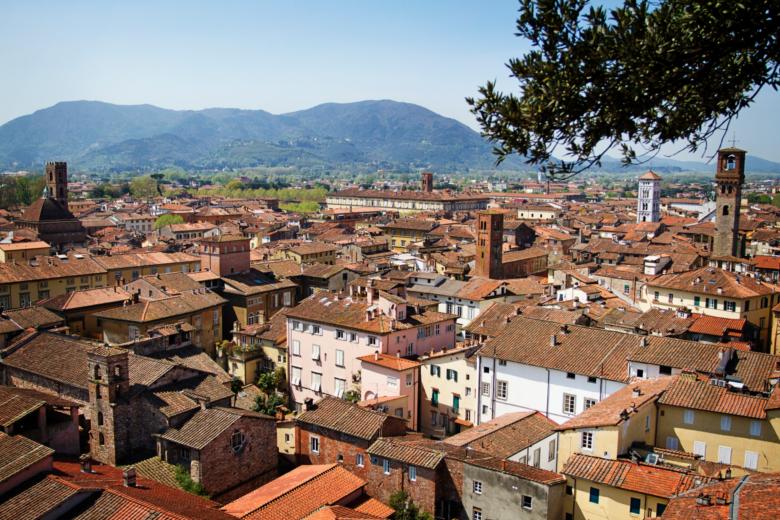 A new visitor center for travellers and citizens has recently opened along the sixteenth century walls of Lucca. Structured on three floors, it holds a multimedia museum and a hospitality center. Here you can experience a 3D video mapping or follow a virtual food tour.
In the intriguing rooms of the former Executioner's House, the new museum covers the history of the Francigena through its main sections and dishes.
In addition, the hospitality centre offers a place to relax and a restaurant where you can taste some traditional Tuscan specialties: a great place for pilgrims for rest. Find out here the opening times and all the information needed to plan your visit.
Carved on a colonnade stone of the cathedral of San Martino in Lucca, this labyrinth has always spiked the curiosity of tourists and citizens. Its incised inscription in Latin refers to ancient pagan mythology: "This is the labyrinth built by Dedalus of Crete; all who entered therein were lost, save Theseus, thanks to Ariadne's thread".

They say it was a warning to pilgrims as they rested here on their long journey along the route. Although no one knows yet exactly what it means and why it was placed there, it's symbolically considered a milestone for pilgrims in Rome and has become a symbol of the Via Francigena.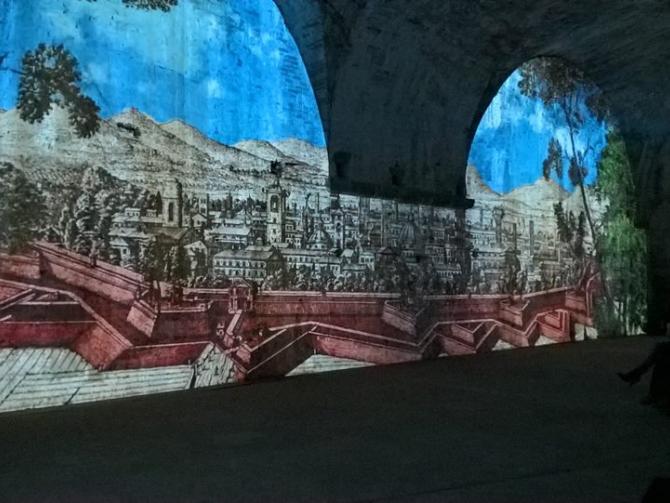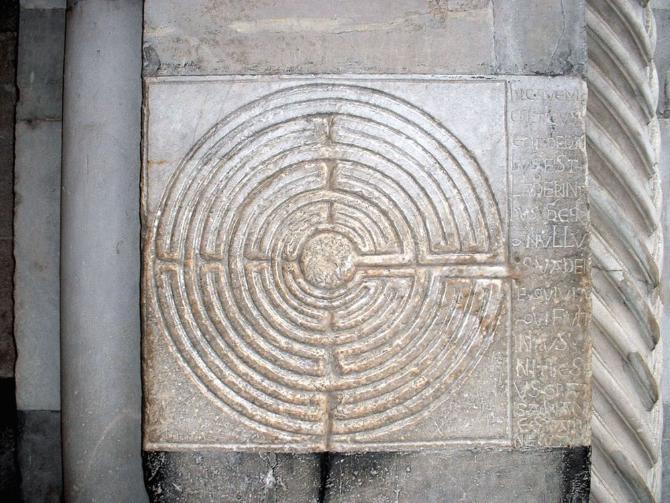 San Gimignano: Towers and Saffron
Known as the town of fine towers, everybody is familiar with San Gimignano's medieval architecture but few people know about its saffron: the only kind in Tuscany to hold DOP (protected designation of origin) status. It's a beautiful violet flower that blooms in late October. From it, you collect the threads that were so very prized during the Middle Ages, they were exchanged for their weight in gold.
Legend has it that the famous towers that symbolize the medieval city were built upon the profit made through saffron sales, or "redgold", and it was even used as currency. From first courses to gelato, in San Gimignano you can taste it in many local dishes.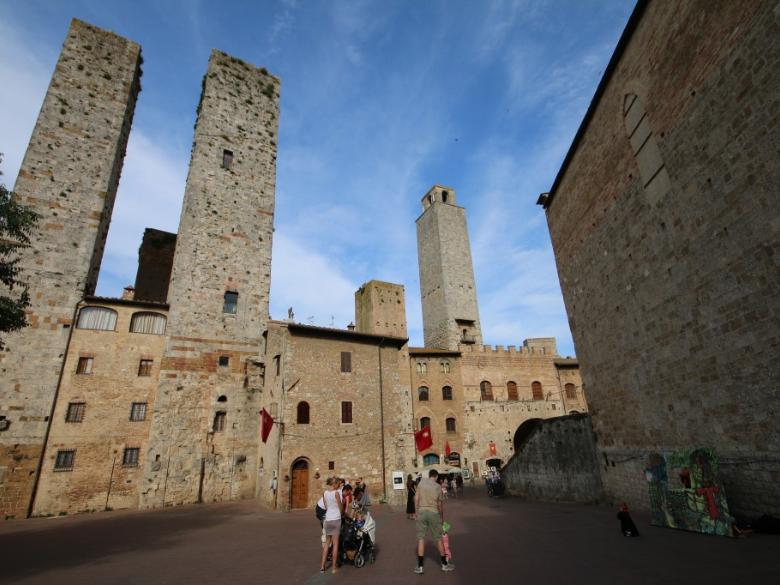 Monteriggioni: The Slow Travel Fest
If you cross the Via Francigena in September, be sure not to miss the Slow Travel Fest, the first Italian festival dedicated to slow travel. It's a weekend full of activities – such as excursions, walks, talks, music and street performances – and dedicated to nature and rethinking space and territory at "low speed".
The locations need no introduction: Monteriggioni and Abbadia a Isola. Monteriggioni, approximately 14 km north of Siena and 60 km south of Florence, is a small, walled ancient town nestled amid stunning rolling hills in the countryside. The hamlet of Abbadia a Isola has recently been restored and completed with the addition of a pilgrims' hostel.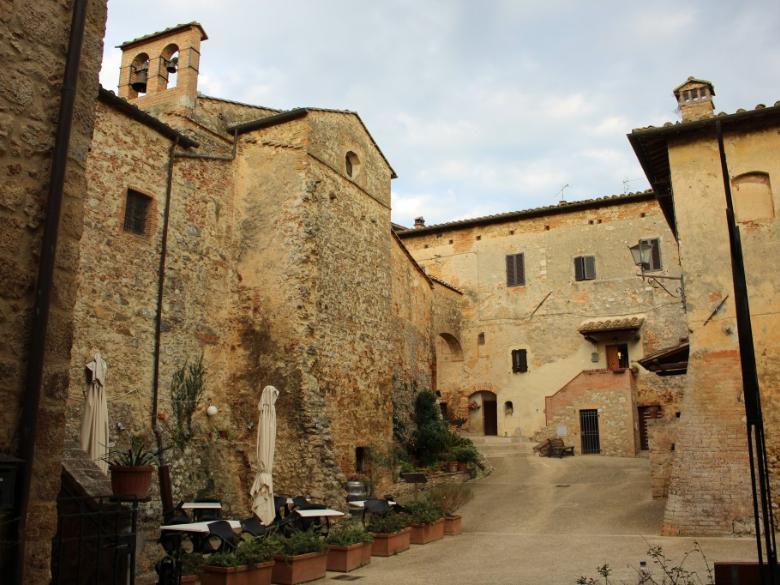 Siena: Banchi di Sotto and Banchi di Sopra roads
In the tenth century Siena was located at the centre of an important commercial road that led to Rome. Thanks to the Via Francigena, which intersects the city, Siena became a main center for business: artisans and money changers banks were concentrated along the route. It's no coincidence that in 1472, the world's first bank was born: Monte dei Paschi di Siena.
The earliest banks were roadside stands where money changers awaited the arrival of pilgrims. The word banca (bank) comes from the tables where money was counted and exchanged. Another word that was coined here is bankrupe (bancarotta) which means broken bench, meaning that the banker's money had run out.
Today the streets of Banchi di Sotto and Banchi di Sopra along the pilgrims' route remind us of stories like these.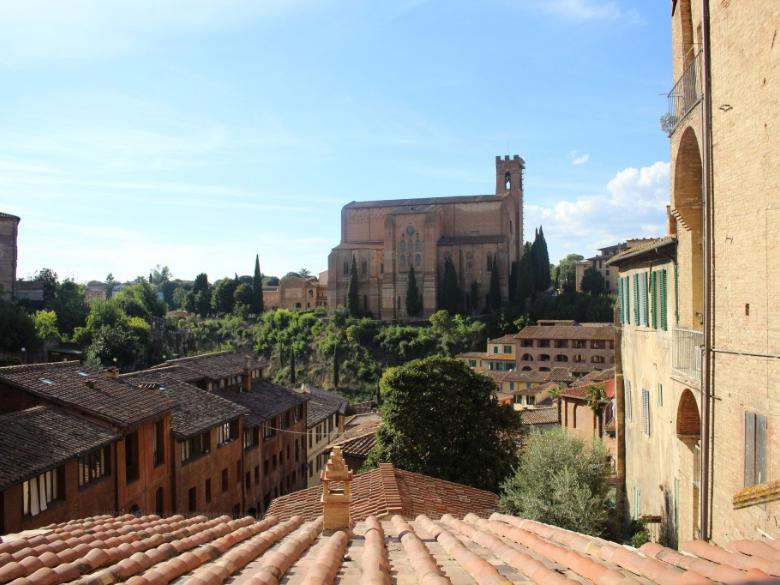 You might also be interested in