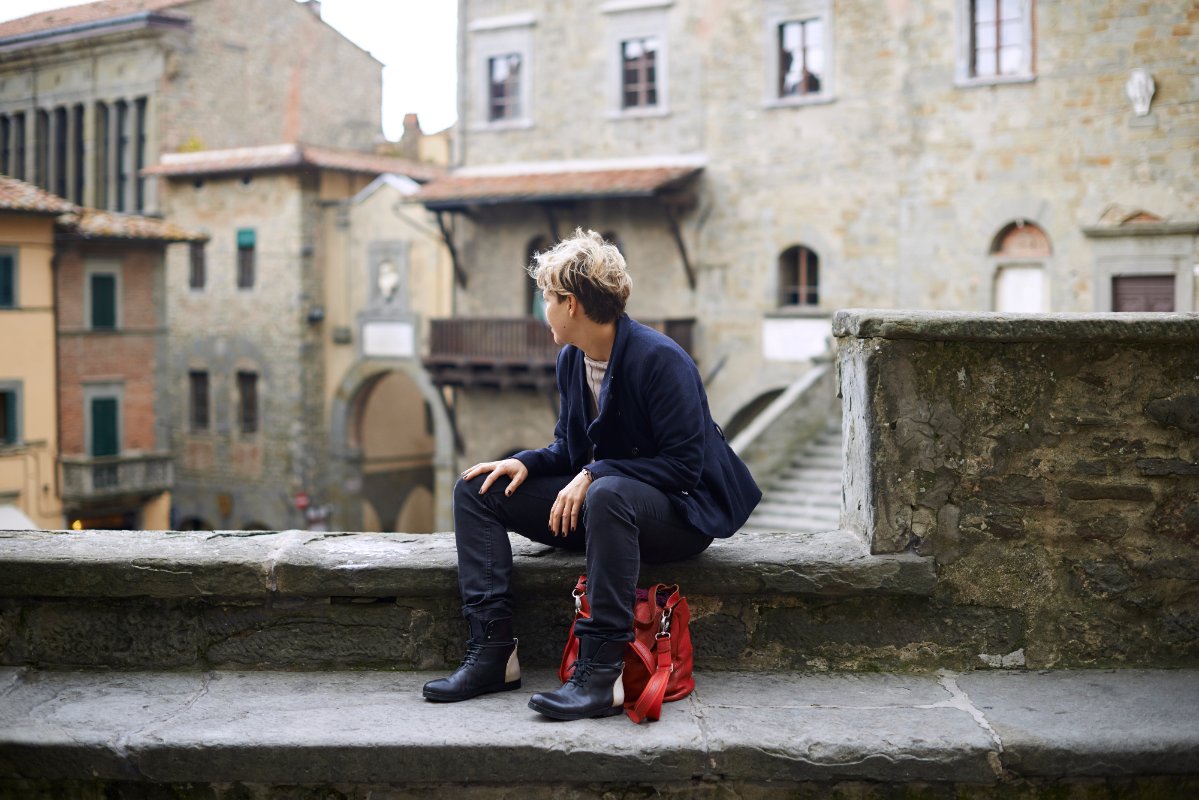 Flowers in Tuscany - events in May 2010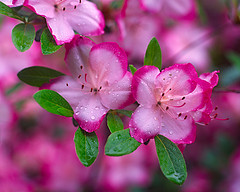 It's been a rainy spring with a few good days of sun and my garden is in bloom (although it could use a bit more attention)... Now is the time for garden shows which are often in very picturesque locations in Tuscany. Gloria @casinadirosa has made a useful list of
April flower-related events in Tuscany
. The month of May also looks very promising, with some major events that mix
Renaissance art and plants
, both in Florence and Pienza.
May 1-9, 2010: Pienza, Rinascimento in Fiore (Renaissance Pienza in flower)
This flower show is in its 25th year. The
Renaissance city of Pienza is famous for being an entirely planned space
developed in the 15th century upon the will of a powerful Pope. Piazza Pio II is particularly beautiful, with direct access to all of the city's important buildings for civic and religious use. These very spaces become the backdrop for an impressive show of gardening, making the first week in May probably the best time to go photograph the town. The exhibit in particular reproduces
garden plans from the 16th century
. Other displays of plants and artigianal ironwork are set up in hidden corners of the town, inviting the visitor to explore in order to find them.
May 6-9, 2010: Florence, I profumi di Boboli (Perfume in the Boboli Gardens)
Allergy sufferers, stay away!
I Profumi di Boboli
is an annual
flower and perfume exhibition
set in the Boboli Gardens behind Pitti Palace, perfect for a spring stroll and picnic. The exhibit itself is held in the botanical garden area that used to be used for medicinal herbs until the 17th century. Now, at least for these few days, you can purchase herbal concoctions, cosmetics, soaps, etc. One of the foremost examples of an Italian-style garden, the Boboli is really an open-air museum, not only for its architecture and landscaping, but also because of the many sculptural ornaments it contains. Its creation and development spans four hundred years between the 15th and 19th centuries.
Read more history here
.
May 14 to 16, 2010: Florence, Artigianato e Palazzo (Artisans at the Palace)
Artigianato e Palazzo
is an annual exhibition of artisans and their works, held in the (normally closed) gardens of Palazzo Corsini. So this isn't a garden show but a
show IN a garden... The garden itself was designed in the 17th century by Gherardo Silvani, and free tours of it are offered throughout the weekend.
For families: there are free art workshops
Saturday and Sunday, 10-12 and 16-18. Kids will learn one of the following highly advanced techniques: gilding (
doratura
) - covering wood with gold leaf, silver smalting, engraving for printing, and jewelery making. Parents need not attend (though they can), so it's like free babysitting! Reservation required: call Museo Horne Tel. 055.244661 or email
info@museohorne.it
.
From the press release:
What is ARTIGIANATO E PALAZZO: it is a three days exhibition of approximately 80 craftsmen who recreate their workshops in the beautiful historic formal italian garden and orangeries surrounded by hundreds of lemon trees in terracotta pots and II C.a.d. statues. In these "botteghe" the craftsmen will work and show their skill and secrets explaining ancient and preserved techniques of making bronze, wood, glass, iron, paper, marble objects. This exhibition has been organized since 1995 by Neri Torrigiani and backed by the Princess Giorgiana Corsini with the purpose of promoting the ancient work of the artisans and to show as many guilds as possible from gold leafing to jewel making, from printing to pottery, from scents to hat making, from restoration of marble inlaid furniture to glass making. PRINCIPAL EXHIBITION DEVOTED TO IL BISONTE: Every year a special guest has been invited to create a demonstration workshop with many artisans and the possibility of showing the various steps involved: Gucci and his bags, Vacheron Costantin and their hand made watches, Roberto Capucci and his beautiful sculpture-like gowns, Bulgari and their bracelets and necklaces, Loretta Caponi and her embroideries. For this XVIth edition we have invited IL BISONTE of Wanni Di Filippo and his historic workshop. His artisans will show how to prepare, cut and treat the leather for the making of his most famous handbags and accessories. The precious aspect of his items is the natural colours, the use of natural glue, the hand stiched finish, much sought after in America, Taiwan, Paris and in Tokyo where he has 25 shops. The Japanese authorities will celebrate the 40th anniversary of his firm with the publication of an important biography of his successful working life.
Oops just missed it... April 16-18, 2010: Borgo a Mozzano, Mostra Mercato dell'Azalea
This cute town is famous for the
Devil's Bridge
. The
Azalea Festival
is an annual gig with various activities including gardening seminars for kids and adults, a photography contest, balloon rides, a fashion show... The city center becomes a big floral display that will delight gardeners and photographers. Here is the unquestionably very strange video advertisement for the Azalea festival of 2010 that plays on the town's bridge and a deal with the devil... I think!
You might also be interested in