Easter Monday or Pasquetta picnic
Ideas for an open-air journey
On the Easter Monday, which we call Pasquetta or Lunedì di Pasquetta, Italian people usually go out with their families or friends and spend a day in the open air thanks to the warm temperature.
Maybe during the Easter Holidays you'll be in one of the many scattered farmhouses in the Tuscan countryside with your best friends or families, relaxing and hanging out in the small villages or simply taking strolls along the walking paths, up and down green hills. There are tons of villas or agriturismo 's - agritourisms in Tuscany settled in excellent positions, with panoramic views over the hills, they have large parks, gazebos and terraces, swimming pools, pizza ovens and barbeques that are ideal to prepare succulent meals made with organic and local products. All this, without having to move away from where you're staying.
In Tuscany there are countless locations perfect for an open-air journey or a picnic with your beloved ones: the countryside between Volterra and San Gimignano, the Pisan hills, the Mugello area, the Val d'Orcia, the Tyrrhenian coast... A day trip to a Tuscan village is interesting, simple and unforgettable as well. Bring your own food and sandwiches in a backpack or a vintage picnic basket for a "pranzo al sacco" (the Italian for picnic) under the Tuscan sun!
If you are in Pisa during Easter...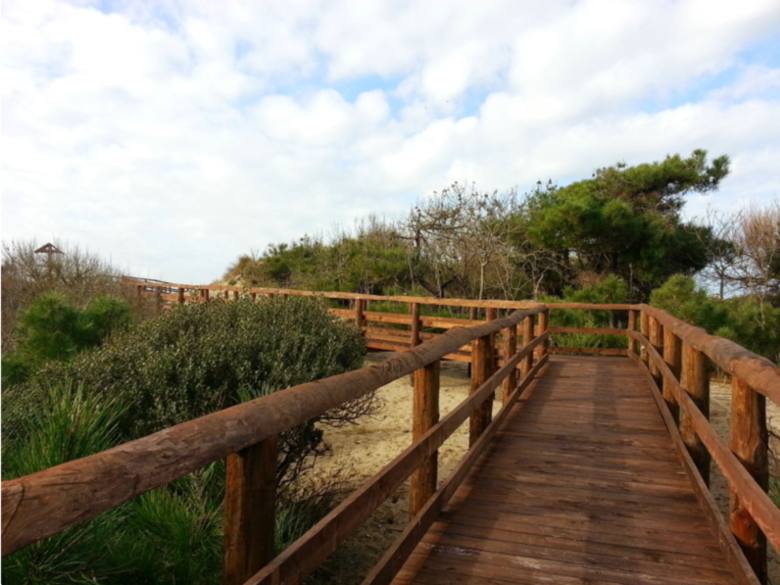 If you are in Pisa during Easter celebrations, don't forget to visit the San Rossore and Massaciuccoli Park, which is just a couple of kilometers away from the Leaning tower. The Parco di San Rossore was once an estate belonging to the Savoy family. Nowadays, there, you can find a hippodrome, restaurants and an enormous and green park, where you can run, walk, cycle, skate, ride a horse, play with your friends or just lay in the sun. Walking along the San Rossore's paths you'll meet an incredible variety of flora and fauna: many typical species of plants and animals that you can come across only in our beautiful Tuscany; moreover, the picnic in San Rossore is a must on Easter monday so don't miss it and go join the locals in order to become part of the company ;)
You might also be interested in