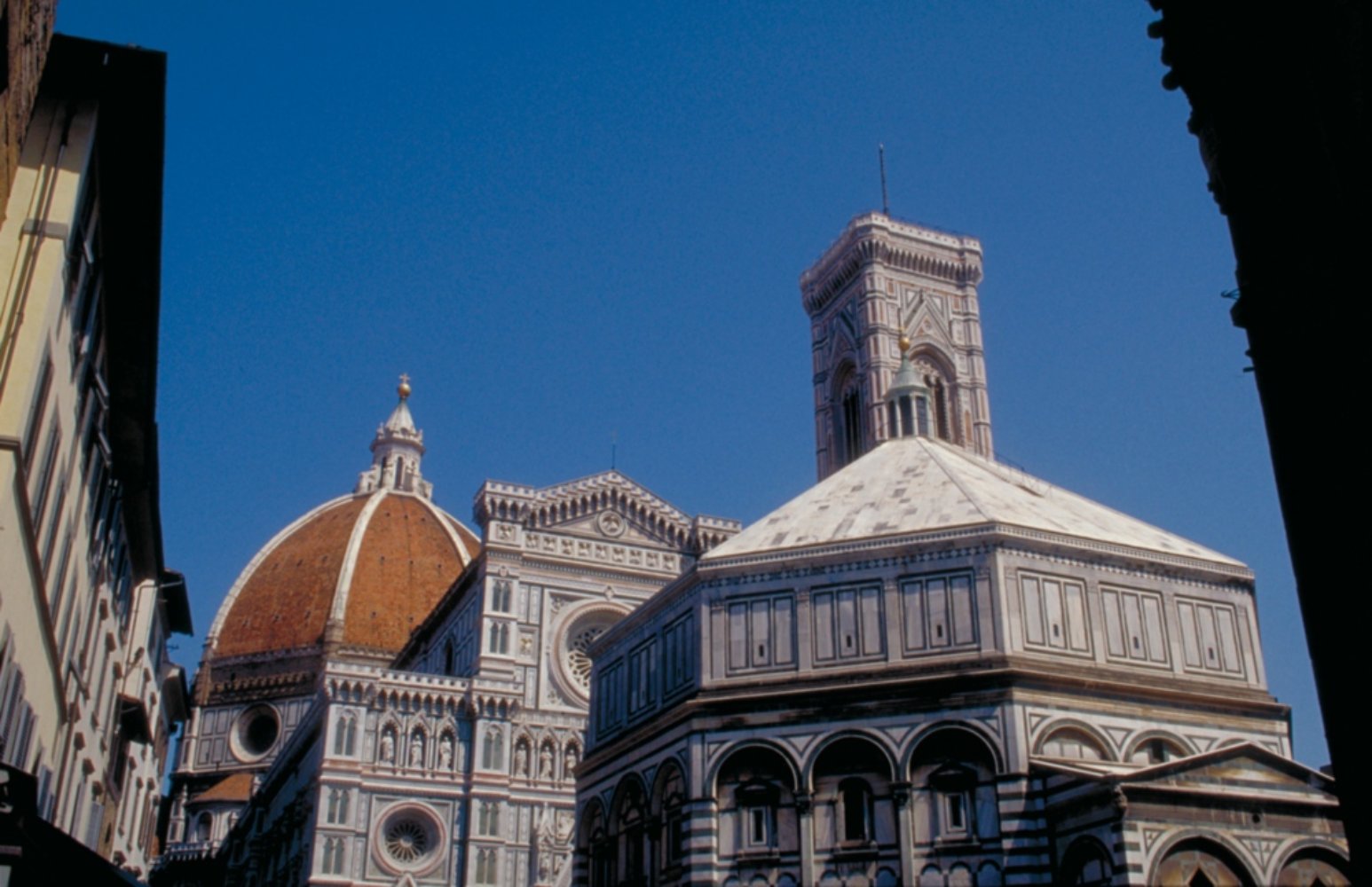 Florence: from Grand Tour to films of today
Soul and city of the flim series "Amici miei"
The Uffizi Gallery, the Ponte Vecchio, Piazza della Signoria, the Duomo and numerous other monuments and streets in the heart of Florence have provided the backdrop for many famous films, both in the past and also in more recent times.

In the highly memorable Second World War film, 'Paisà', director Roberto Rossellini chose Florence to shoot scenes of local resistance against Nazi soldiers. This dramatic black and white film shows a wounded but beautiful city, where the ancient Renaissance monuments stand firm amidst the chaos and fighting on the streets.

Other directors have presented the city's more romantic and passionate side in films such as Jane Campion's 'Portrait of a Lady', Kenneth Branagh's 'Much Ado About Nothing' and the James Ivory film, 'Room With A View'. 'Room With A View' is adapted from the E.M.Forster novel which describes the love that the British had for Florence at the end of the nineteenth century.

In fact, Florence was one of the main atractions on the Grand Tour of Europe, which so many British tourists undertook in the nineteenth century. By the middle of the twentieth century, there was a thriving Anglo community in the city, mainly made up of writers, poets, painters and art lovers.

The recent comedy, 'Io & Marilyn' by Leonardo Pieraccioni, is also set in Florence. The film's main character falls in love with the world's most famous blond, Marilyn Monroe, and has a series of imaginary meetings with her in the shadow of the Duomo.

In fact, it's no coincidence that so many comedies have been set in Florence, what with the Florentines' famous wit and readiness to make fun of all and sundry. It's difficult to forget such films as 'Amici Miei' by Monicelli and its sequel which feature almost cruelly funny scenes shot at the main train station, via dei Bardi and along the river Arno. Florence is famous for being an historical city with an illustrious past, but its also a place that looks to the future.

Many modern day films have been set in the city, such as 'C'è chi dice no' by Giambattista Avellino. In this film, three young men fresh from university take up arms against the system of 'raccomandazioni' in the work place, whereby young gradutates can only get a job if they know the right people. Federico Bondi's 'Mar Nero', also set in Florence, tells the story of an elderly lady and her Romanian carer. The film is a portrait of humanity, set in a modern global society full of suburbs and anonymous shopping centres.



You might also be interested in