5 books based in Tuscany
Explore Tuscany through the pages of some of the most well-loved literature that has sprung from this inspiring landscape
Discover Tuscany through the works of authors inspired by the spectacular landscape. Travel vast picturesque distances and immerse yourself in the rich culture through the words of those passionate and enamoured with the beauty and lifestyle of Tuscans. Here are five works that use Tuscany as a setting, enhancing your visit to the sites mentioned and giving you a whole range of colour to your experience.
You might also be interested in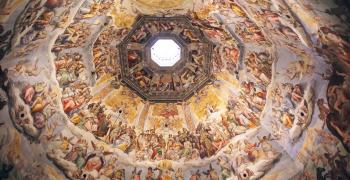 Learn more
Art and Culture
Tuscany is the cradle of Renaissance and it's famous all over the world for its huge artistic and cultural heritage, rewarded by the UNESCO that ...
Continue...