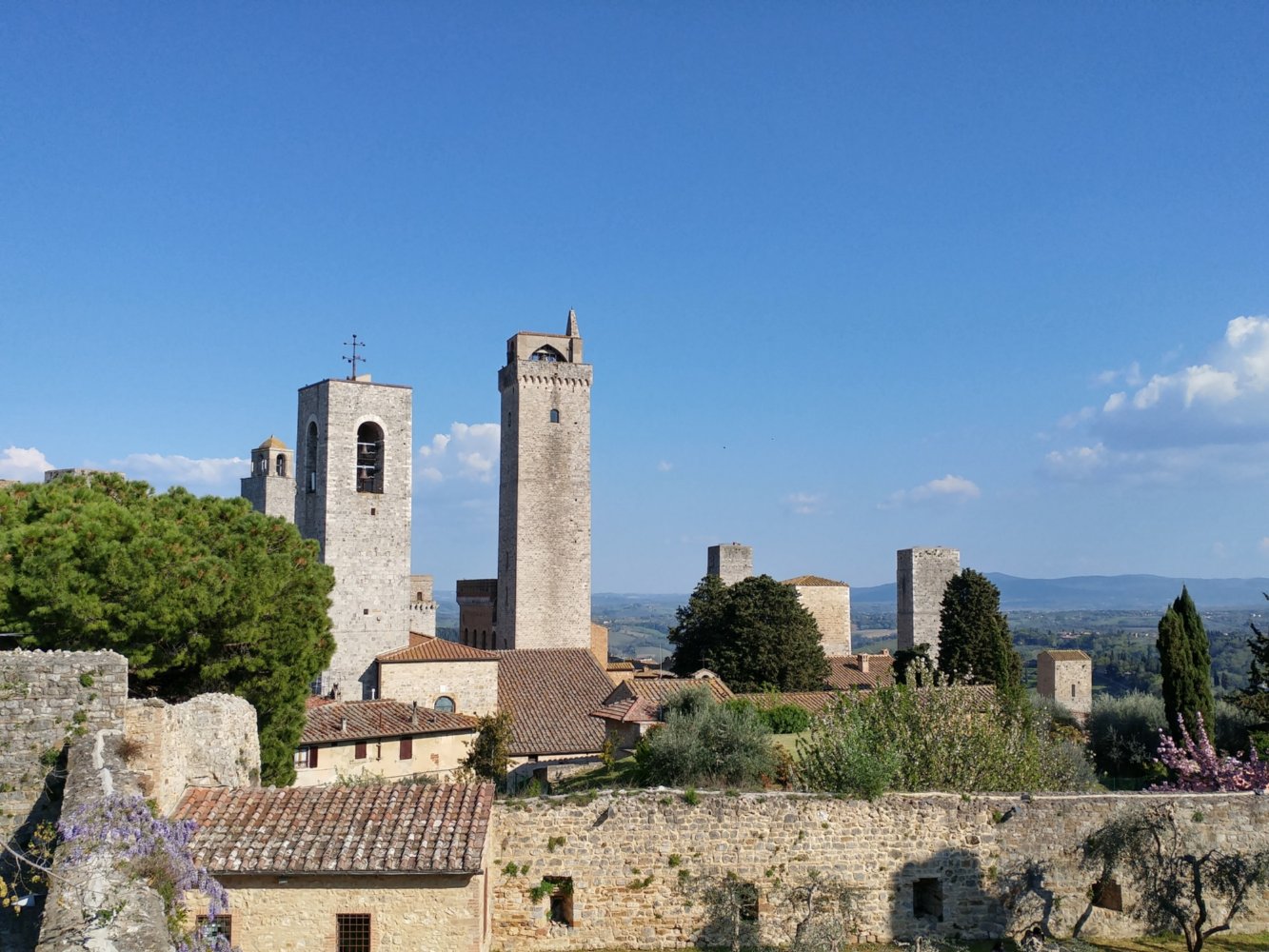 Famous films set in San Gimignano
Don't miss the frescoes in the Collegiate Church
The towers of
San Gimignano
and their 'metaphysical' atmosphere have attracted many directors from all over the world to this small, medieval town. In 1925
, Marcel L'Herbier
choose San Gimignano for his film adaptation of Pirandello's
'Il fu Mattia Pascal'
. This was the first ever film shot in the town which has gone on the become one of the most cinematographic locations in Tuscany – more than thirty movies have now been filmed there.
Another famous film shot here is
'Prince of Foxes' (1949) by Henry King
. In the film,
Orson Welles/Cesare Borgia and Tyrone Power/Andrea Orsini
move through the town's narrow, winding streets with expert camera work by Leon Shamroy.


Franco Zeffirelli
also filmed
'Fratello Sole, Sorella Luna'
here in 1971. This film takes a harrowing look at the life of Saint Francis. Zeffirelli returned to San Gimignano to film
'Tea With Mussolini'
in which a group of aristocratic cultured English ladies try to heroically defend the city's treasures from the advancing German army who are hell bent on destroying the ancient towers.
The Taviani brothers filmed 'Il Prato' in the town in 1979 with Isabella Rossellini.
In this film, San Gimignano becomes the backdrop for a disillusioned generation. The film's psychedelic intermissions bring the Pied Piper of Hamlin to mind.
Visitors to the town should be sure not to miss
the frescoes in the Collegiata, Santa Fina chapel or the two towers which came so close to being destroyed during the First and Second World Wars
You might also be interested in