Roberto Benigni's Tuscany
Discovering the Tuscan director visiting Prato and Arezzo
Benigni was born in
Vergaio
,
Prato
. The actor was directed by Giuseppe Bertolucci in the cult movie
Berlinguer Ti Voglio Bene
, entirely shot in and around
Prato,
interpreting the tragic-comic adventures of a working-class outsider.
Benigni returned to his hometown for the famous Johnny Stecchino, the story of a mobster who tries to escape from the police. The film's main character, Dante, is unable to adapt to reality and this is the root of most of the film's gags.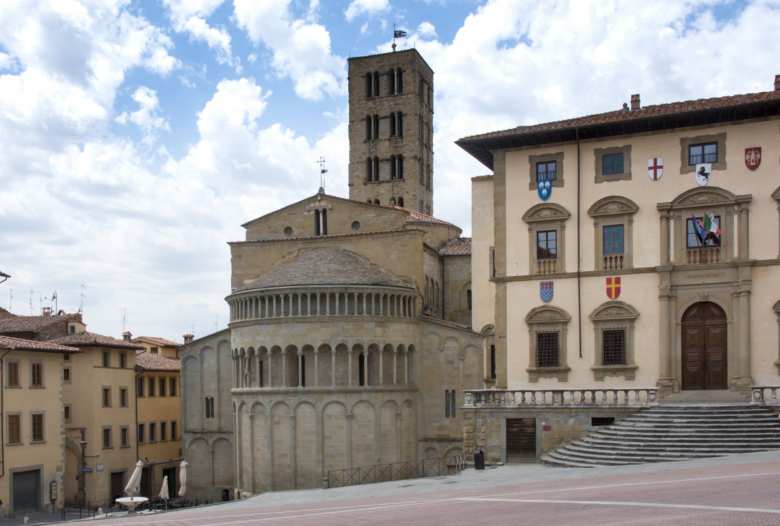 Then Benigni chose Arezzo for his most famous film, La Vita è Bella (Life is Beautiful). The film won the David di Donatello Italian film award and three Oscars for best foreign film, best lead character and best soundtrack, composed by Nicola Piovani. As film set, Arezzo appears like a fairy tale place, an ideal town for the characters of Guido Orefice (played by Benigni) and Dora (played by Nicoletta Braschi).

Many scenes were shot in Piazza Duomo, Piazza Grande and the town's streets. Despite it seems to be a comedy, the shadow of Fascism looms over the town and its inhabitants, especially as the violence increases, changing forever the main character's happy life.
Today you can wander through the narrow streets of Arezzo, which Guido zooms along on his bicycle in the first part of this world famous film.
In 2019, Benigni played the role of Geppetto in the movie Pinocchio, directed by Matteo Garrone and partly shot in Sinalunga, near Siena. Geppetto is the father of Pinocchio, the famous wooden puppet that dreams to become a boy, born from Collodi's fervid imagination.
You might also be interested in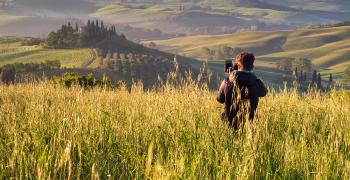 theaters
Learn more
Tuscany as a Movie
Don't be surprised if Tuscany is an ideal movie set: lots of film directors - not only from Italy - keep on choosing this incredible territory as
continue...