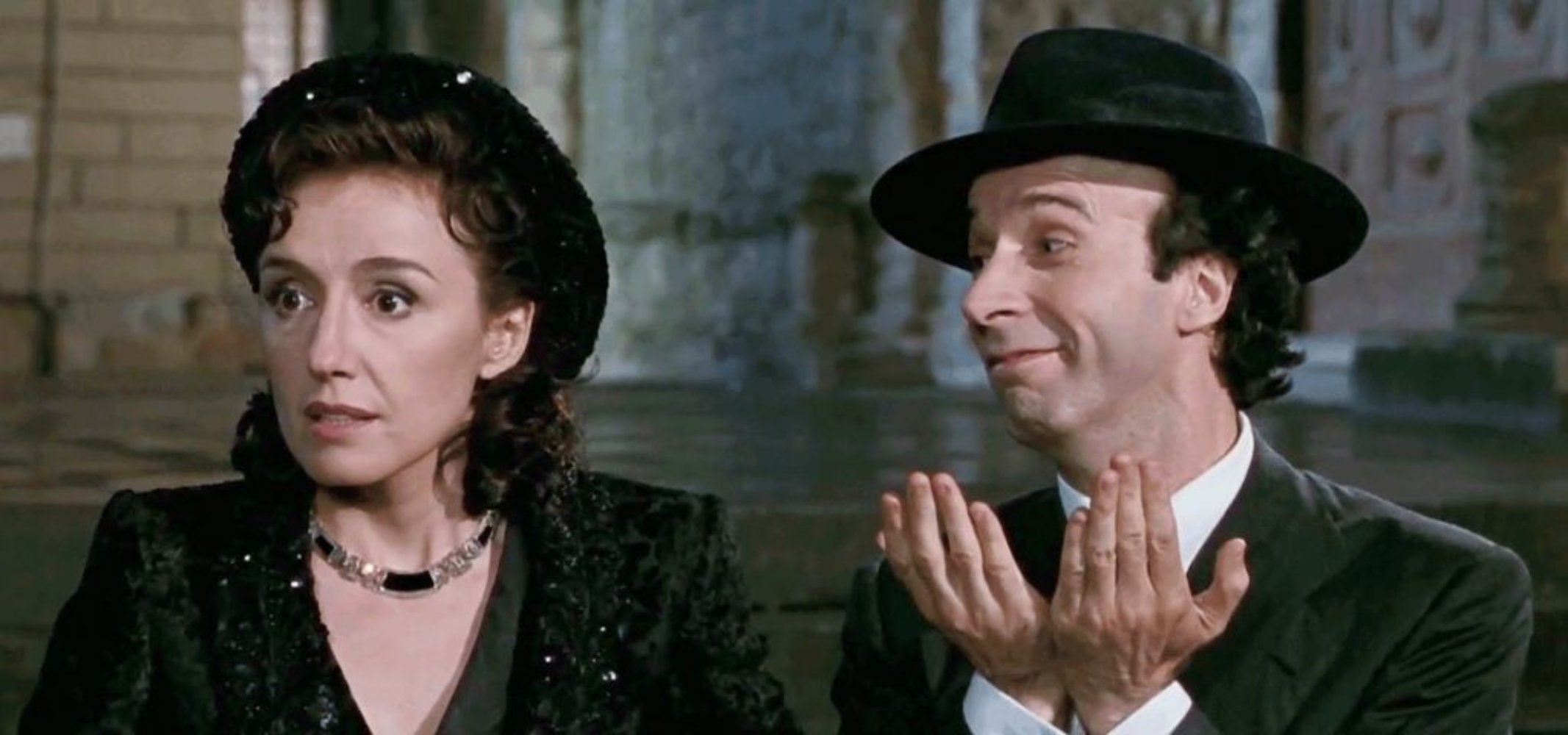 Roberto Benigni's Tuscany
The region's most famous director
Benigni was born in Vergaio although one could say that he is more of a citizen of the larger Tuscan town of Prato.
The actor was directed by Giuseppe Bertolucci in what would become a cult classic, 'Berlinguer Ti Voglio Bene'. This film was shot entirely in and around Prato and examines the tragic-comic adventures of a working class outsider. Benigni's dialect and deliberate vulgarity make this film irresistible.
Benigni returned to Prato to film the famous 'Johnny Stecchino' (1991) which tells the story of a Mafioso trying every which way to get away from the police. The film's main character, Dante, is unable to adapt to reality and this is the root of many of the film's gags. Prato is appears as a typically Tuscan town.

Benigni chose Arezzo for his most famous film, 'La Vita è Bella' ('Life is Beautiful'), made in 1997. The film won the David di Donatello Italian film award and three Oscars for best foreign film, best lead character and best soundtrack. The film is set in Arezzo and this Tuscan town appears like a fairy tale, an ideal town for Guido Orefice (played by Benigni) to lead a happy life and woo Dora (played by Nicoletta Braschi). Many scenes were shot in Piazza Duomo, Piazza Grande and the town's streets. Despite this fairy tale look, the shadow of Fascism looms over the town and its inhabitants in the form of posters and increasing violence and aggression that slowly invade the main character's happy lives. In one unforgettable scene, Guido rolls out a never ending red carpet so that his 'princess' can come down and join him on a rainy romantic rainy night. Visitors to the city can relive this scene and wander through the narrow streets, which Guido zooms along on his bicycle in the first part of this world famous film.
You might also be interested in