Lucca and its film locations
The city of walls and cinema - a long love story
Cities often play leading roles in films, as if they were walking, talking characters themselves. This is certainly the case in
Leonardo Pieraccioni's 'Finalemente la felicità'.
The film's main star is most definitely the city of
Lucca
, with its immense city walls, nineteenth century piazzas, historical buildings and theatres and the
Devil's Bridge
in nearby
Borgo a Mozzano
.
The famous historic villas of Lucca, like Villa Mansi and Villa Torrigiani are immortalised in "Il Marchese del Grillo" by Monicelli, "L'Innocente" by Luchino Visconti and "The Triumph of Love" by Claire People.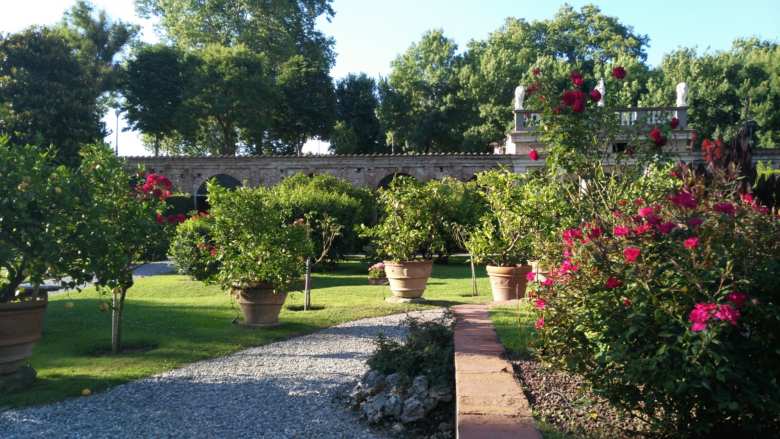 However, Lucca is also very close to some of Tuscany's most exclusive VIP seaside resorts and these have provided inspiration for romantic films such as 'Guendalina' by Alberto Lattuada and 'Giovani mariti' by Mauro Bolognini. The nearby town of Torre del Lago was the setting for Paolo Benvenuti's 'Puccini e la fanciulla' which tells the story of a dramatic episode from the life of the composer, Giacomo Puccini. In this film, there are many beautiful still shots of Massaciuccoli Lake and the surrounding countryside which appear almost like Impressionist paintings. Indoors scenes are dotted with paintings by Gerolamo Induino.
In 2011, Lucca welcomed a series of film-makers from the Bric countries. The Indian director Suseenthiran filmed some key scenes from 'Rajapattai' in Lucca, Volterra and Monteriggioni. The film, which is produced by PVP Cinema, stars both the beautiful Deeksha Seth and one of India's most famous actors, Chiyaan Vikram. Chinese director Kong Sheng, who has won many awards in his home country, filmed the TV series 'The China Story' in and around Lucca. The series was produced by China's largest TV channel.


You might also be interested in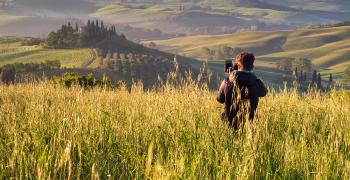 theaters
Learn more
Tuscany as a Movie
Don't be surprised if Tuscany is an ideal movie set: lots of film directors - not only from Italy - keep on choosing this incredible territory as
continue...