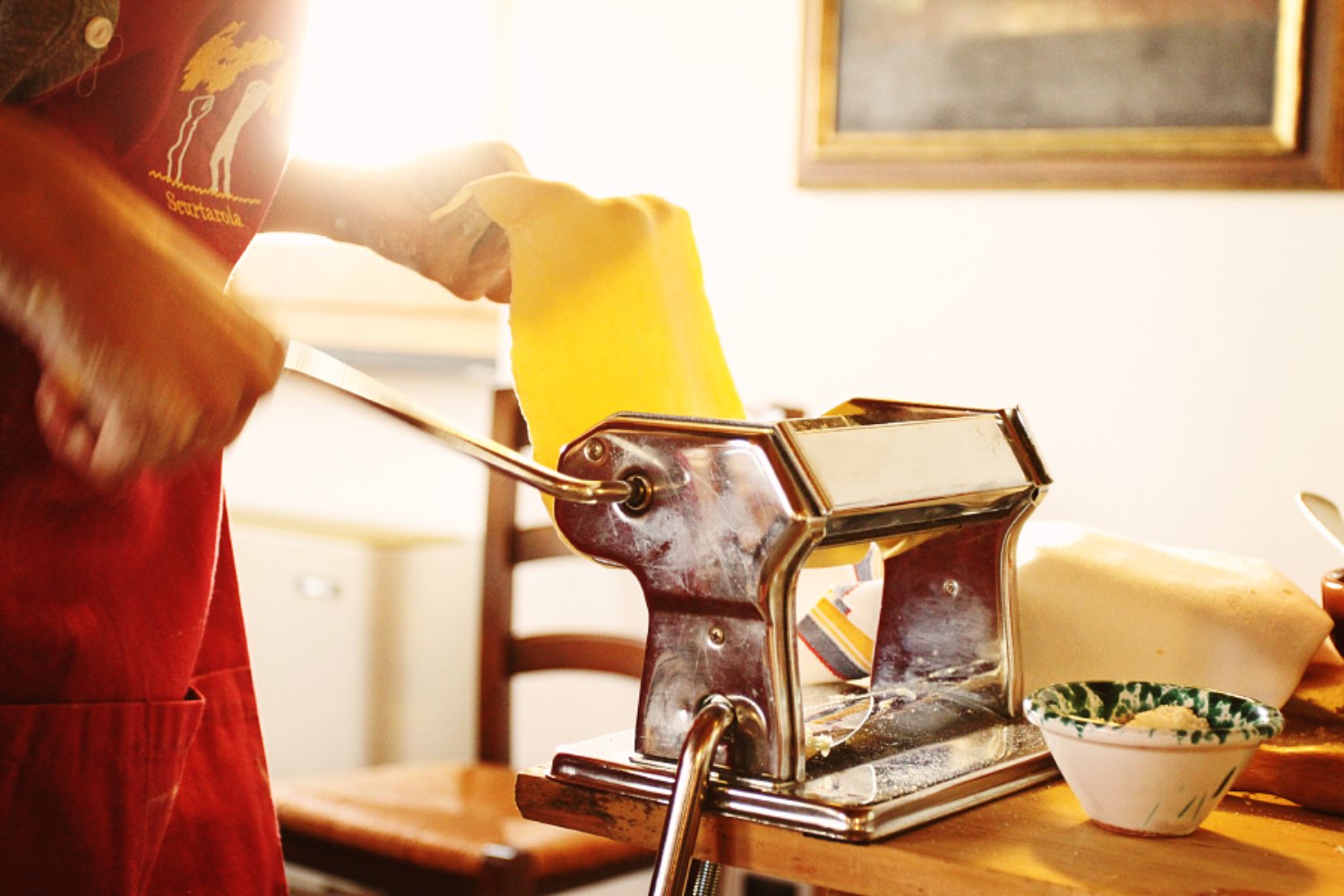 Experience the kitchen: cooking classes in Tuscany
If you love Tuscan cuisine, head to a cooking class
You only need a few ingredients to create incredible flavours. If you're a fan of Tuscan cuisine, why not attend a cooking class? The options are endless in Tuscany. It doesn't matter how much time you have at your disposal: you'll find plenty of one-day lessons or short courses in wonderful places with amazing views, not to mention the best chefs and tutors... and of course, you'll find classes in English too!
In Florence, individual lessons can be combined with visits to wineries, farms, markets or museums at Apicius. Here, you'll also find customized programs specially created for groups interested in exploring Tuscan cuisine, wine and culture with expert guidance.
Looking for a Master Chef style cooking course? Then head to Florence's Central Market; located on the first floor, the Lorenzo di Medici cooking school is equipped with seven workstations with innovative appliances, including induction cooktops.
The city offers a full range of cooking and wine courses for enthusiasts and professionals, as well as food photography and table design classes. Check the Desinare cooking school offerings in the Oltrarno area of Florence and the MaMa Florence calendar.
You might also be interested in