If you come to Tuscany you will be amazed by the wide choice of places to eat. The main problem is usually understanding what you are actually looking for. You need to consider two main factors: the first is the time of day and the second is that there is a specific place for each single craving.
The first to open is the bar or caffè. Some start work at 6am and usually close at 8pm. It is a good place to meet friends, but basically it is the quintessential location to have a good cup of coffee. At the bar you can find drinks (even alcoholic ones), beverages, sandwiches and pastries all day long. The biggest bars often offer some pasta dishes or salads at lunchtime, and tables and comfortable chairs for a quiet break.
You can also find good coffee at the pasticceria (pastry shop). This is the realm of freshly baked cakes, cookies and sweets as well as a good place to buy savoury foods, such as small puff-pastry pizzas and sandwiches.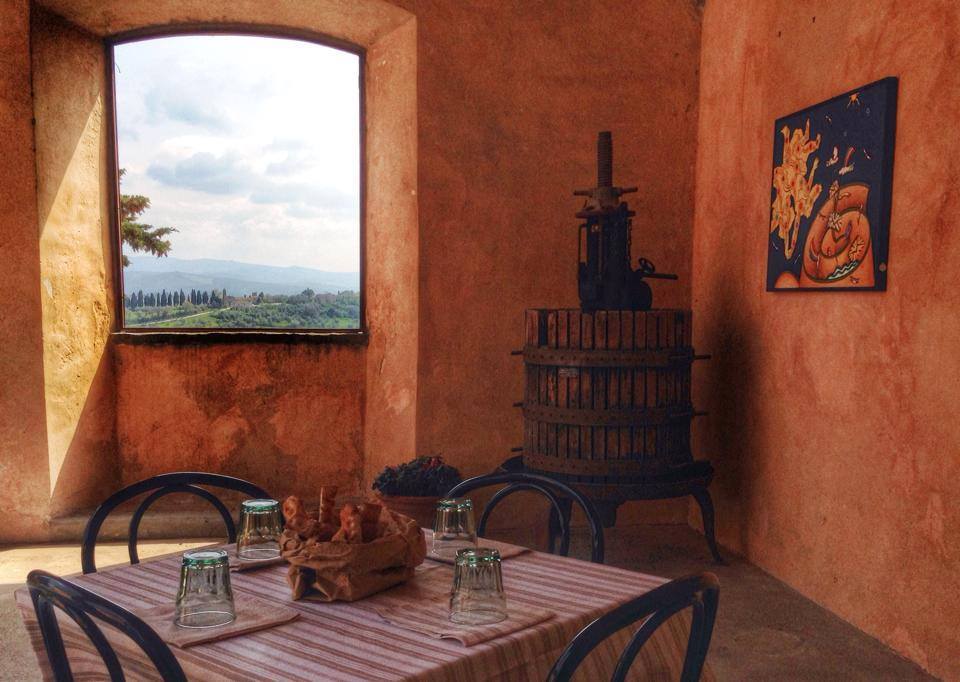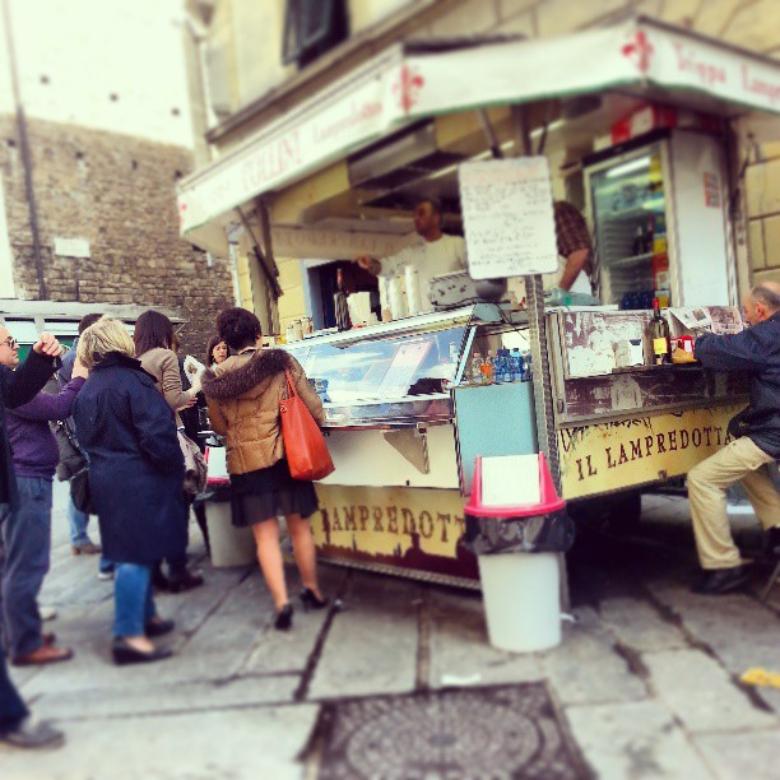 The best "authentic" takeaway lunch you can find is at forno (bakery). Normally, here, there's no room to eat inside, but you can buy freshly baked pizzas and schiacciate (flat breads), and sometimes even fill your sandwich as you fancy. Another alternative to find everything already ready to eat (even in some supermarkets) is the gastronomia (deli), where you can find some pasta and side dishes, desserts, different kinds of meats or custom-make your favourite panino.
If you are a street-food lover you can indulge in a porchetta or beef sandwich at several kiosks located on some city streets. They are well equipped to prepare hot sandwiches and if you are in Florence you can enjoy also some lampredotto or tripe.
If you'd like to eat one or more courses, choose between a pizzeria, a restaurant, a trattoria, a locanda or an osteria. In a pizzeria, in addition to the great pizza (of course) you will often find some cheap yet delicious pasta, risotto or salads. If you want to eat typical local dishes and spend very little regardless of the place or the dish, look for a trattoria.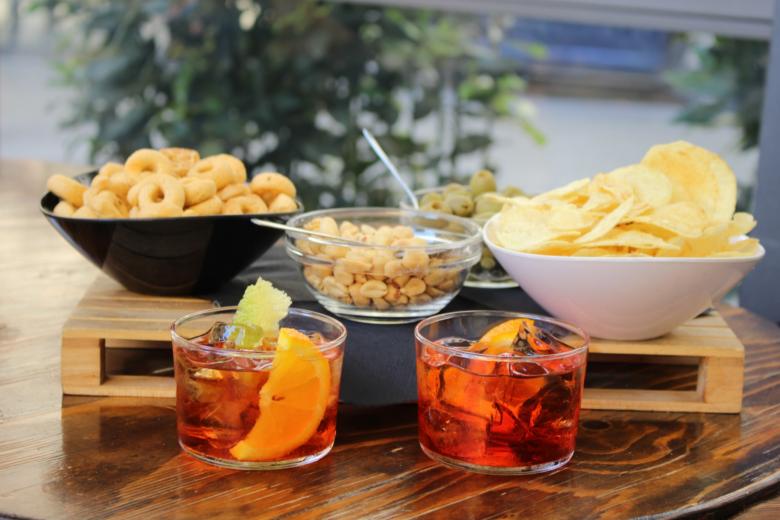 "Locande" were once roadside places where you could stay and eat, today you can find traditional dishes at affordable prices. In an osteria you can find local food and a wide selection of wines, usually moderately priced, but some new trendy osterie can be expensive. Want something upmarket? Look for a restaurant for an elegant ambience and a more extensive menu. However you must know that the differences between this eating places used to be much greater in the past.
In the countryside you'll find working farms that serve meals (Agriturismi). Here you'll be eating the kind of food that the farmers have been cooking for years. Agriturismi are generally quite cheap and most are only open for dinner.
But for my kind of urban life, one of the funniest food moments of the day is the aperitif. The aperitif is a drink (usually accompanied by some finger foods), which is usually enjoyed in the late afternoon, before dinner. It is a time to be with friends and colleagues after a long working day and before returning home for dinner. In some bars and pubs around 7 pm many tables are set up with varied types of croutons, salami, cheese, salads and canapes, so if the food is good, the aperitif ritual can become a good option for a light and very social dinner.
What about you? Do you have any favourite "place of food" in Tuscany or in Italy?
You might also be interested in