Dive into nature: Tuscany's outdoor hot baths
Visit the region's hot springs and enjoy the beauty of nature
Tuscany's volcanic soil in places like Monte Amiata is rich with natural hot springs whose water regenerates body and soul.

From the undulating Crete Senesi to the wild Maremma, the possibilities for a relaxing and authentically natural vacation are endless. Those looking to be pampered at thermal spas need to look no further: the area's hot springs, wells and streams are often free of charge. Immerse yourself in nature as the Etruscans did centuries ago!
You might also be interested in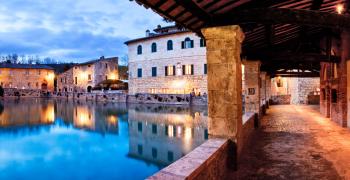 spa
Learn more
Spa and Wellness
If you could close your eyes and push away the overwork, the traffic, the pollution, the stress… it would be a desire for many, especially now that
continue...