From Montepulciano to Bagni di Lucca, the best places for your relax
Autumn at Tuscany's spas: 5 ideas to rejuvenate
In Autumn, we all need some rejuvenation, so our minds turn to the idea of taking some time and pamper ourselves at the spas, don't you think?
Here is a recommendation of 5 spas for a weekend (or even more) of wellness and relax.
You might also be interested in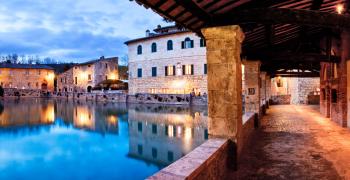 spa
Learn more
Spa and Wellness
If you could close your eyes and push away the overwork, the traffic, the pollution, the stress… it would be a desire for many, especially now that
continue...