Autumn: the perfect season to experience Tuscany
Art, nature and wellness make for the vacation of your dreams
Tuscany is amazing in every season. In Autumn the region offers plenty of activities and great options for an unforgettable vacation. You can indulge in relaxation at some of the most famous spas in the world, discover the Chianti countryside or visit the most beautiful medieval towns in Italy, where time seems to stand still.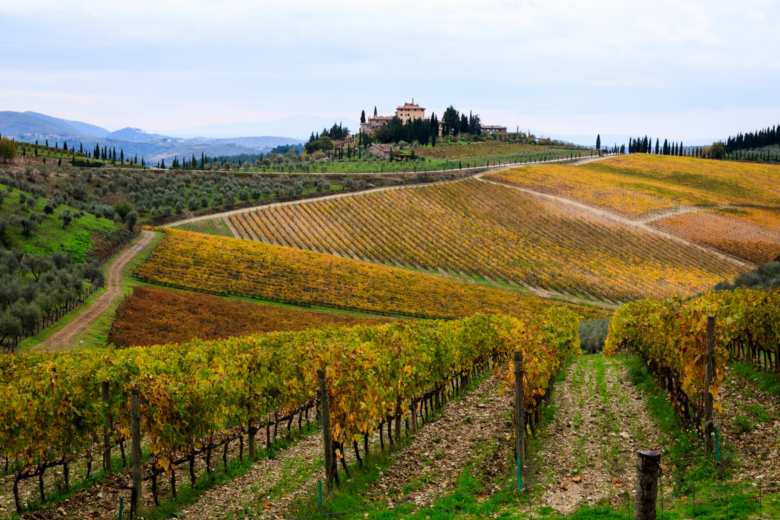 If you love nature-based vacations, you should definitely spend a few days visiting Chianti: this postcard-like landscape in the hills and vineyards can be explored by bike. But if you prefer driving, take the Chiantigiana road. Along the paths and tiny streets, there's always something that will catch your attention: abbeys, churches, castles and villas immersed in a vast greenery. We recommend checking out the Wine and Olive Oil roads to enjoy the traditional Tuscan taste.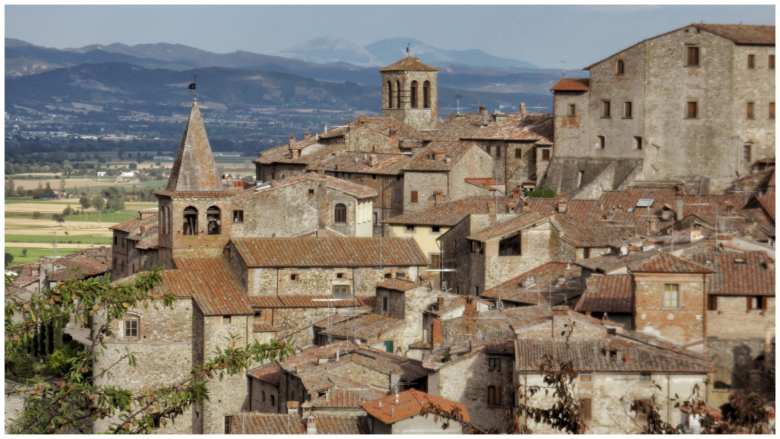 In the incredible Tuscan countryside you'll find amazing gems, from the medieval Anghiari, one of the most beautiful towns in Italy, to the evocative San Gimignano, declared a UNESCO World Heritage Site. There's also Volterra, fascinating for its medieval characteristics juxtaposed with traces of the Etruscan age, and Cortona in the Arezzo area, which offers an exciting chance to explore both artistic heritage sites and elegant noble villas.
Check out the unmissable events in places like San Miniato or Abbadia San Salvatore to taste mushroom, truffle and chestnut specialities.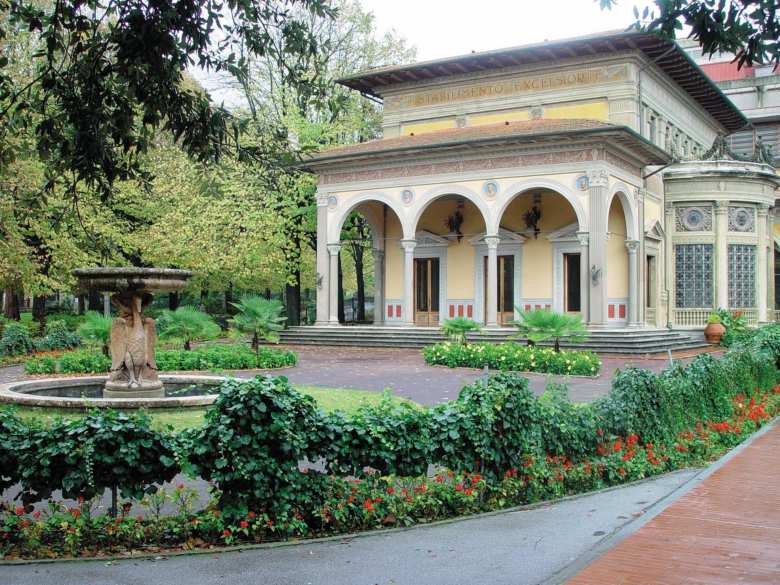 An Autumn itinerary in Tuscany should also involve the fascinating and peaceful spots dedicated to relaxation and wellness. The Tuscan spas and hot springs are famous for their curative waters and for mixing ancient traditions to new methods, in their elegant and evocative buildings.
Visit Montecatini Terme, highly frequented by the nineteenth century artists and writers. You'll fall in love with its spas and hot springs. The three complexes Tettuccio, Redi and Excelsior Wellness Center offer a comprehensive system of treatments, overseen by experts and qualified, well-equipped medical professionals.
You should also check out Chianciano Terme and its thermal baths. This is a true paradise and its surrounding landscape will wow you. There are 4 kinds of water used for treatments and treatments: Holy Water, Acqua Fucoli, Acqua Sillene and Acqua Santissima, all rich in bicarbonate, sulphate and calcium.
Finally, don't miss the thermal springs in Bagni di Lucca. In its grottos, natural jewels of rare beauty, you'll experience some unforgettable moments. At just a half hour's distance from Abetone, the beach town Viareggio and the beautiful region of Versilia, at just 30 kilometers from Lucca, exploring the area gives you a chance to enjoy both the mountain and seaside climates and a diverse range of attractions.
You might also be interested in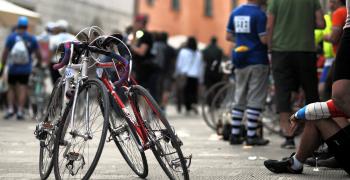 directions_bike
Learn more
Cycling
Cycling is the best way to delve deep into the soul of a territory. It allows you to reach the most beautiful places by taking the less-travelled
continue...