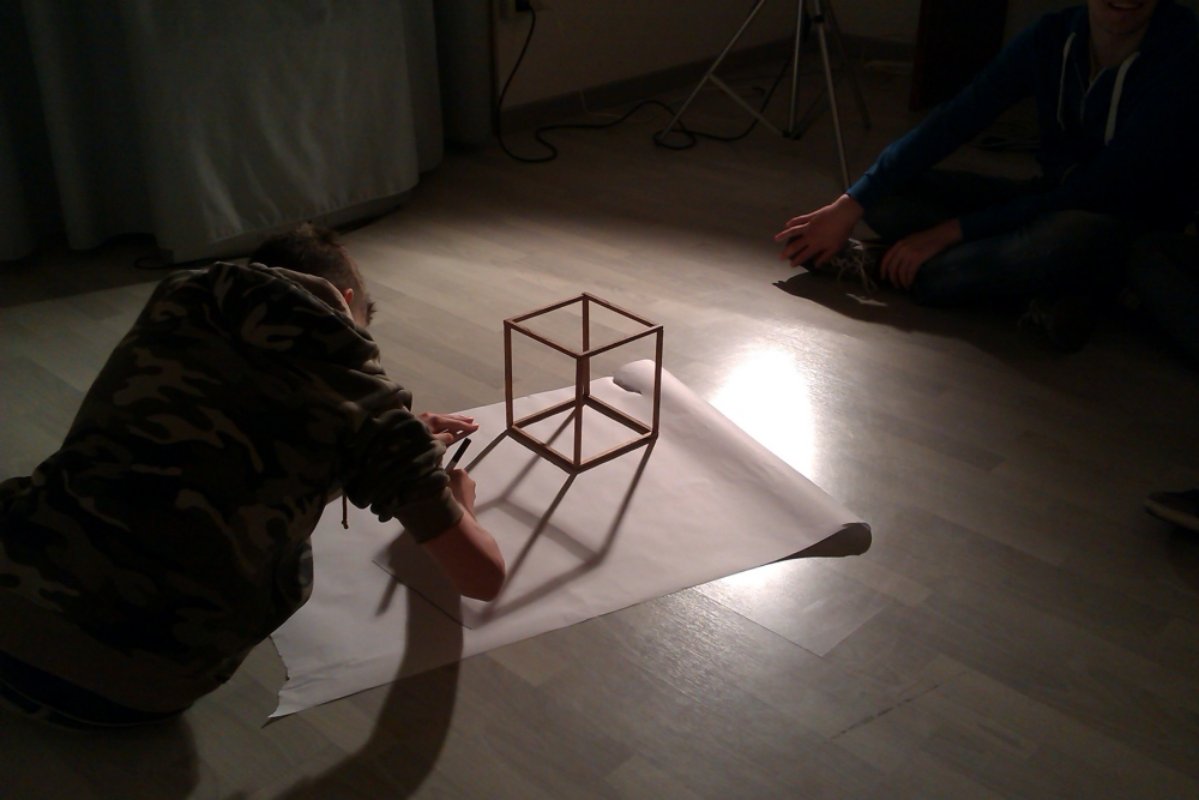 Art and science for the whole family
Learning in the museums of Valtiberina
In Tuscan Valtiberina, children and adults alike can fully understand the fascination of the Renaissance, indulge in pictorial techniques and be involved in extravagant workshops to touch the items, handle herbs and elicit curiosity and a thirst for knowledge thanks to the many museum-based activities.
Here are some of the activities that the museums of the Tuscan Valtiberina are offering:
LET'S REVEAL THE WORK
Led by an art historian, you can find out all the secrets of the works of Piero della Francesca housed in local museums.
PIERO'S PERSPECTIVE
A dot marked on a piece of paper, a pencil and a cardboard strip: these are the tools used by participants to begin their discovery of perspective, a technique that allows depth of real space to be recreated on a two-dimensional space.
IN TOUCH WITH THE PRACTICE: FRESCO PAINTING
Buon fresco is an alternative and lively way of instilling a relationship with the pictorial material, a creative moment to understand the technique behind this special art of painting.
THE ARTISTS OF LIGHT
There is a difference between seeing and recreating reality. But it's not always hard to do, thanks to everyday tools. Find out more from this workshop about the properties of light and its use in the representation of reality.
LET'S WEIGH THINGS UP!
All scales are made for a specific use, often conveyed by the shape of the weighing pan. Through knowing and use of various types of scales, you can learn about the technical evolution of the tools and how our perception is often tricked, from the specific weight of materials to the uncertainty of the measurement.
ABOCA: INTO THE WORLD OF MEDICINAL HERBS
In this educational workshop, young and old will be involved in making herb-based products, such as syrups and creams, and they will take part in fun botanical experiments. Also included is a visit to the Aboca Museum and its herb garden.
TOUCHING THE EVOLUTION
Guided tours to museums with small practical demonstrations in which you can actually touch a variety of technology, from stone tools to ceramic items, tools used to forge metal, scales, etc.
Museums involved:
Anghiari:
PALAZZO DELLA BATTAGLIA DI ANGHIARI
Monterchi:
Sansepolcro:
Number of participants, duration and cost: to be agreed.
Activities suitable for groups and families.
For information about these activities and all other family activities in the Tuscan Valtiberina:
Valtiberina Toscana tourist info office
Tel. +39 0575 – 740536
You might also be interested in
Valtiberina
The Alta valle del Tevere is the most eastern part of Tuscany and takes its name from the river that crosses it completely lengthways, up to the border with Umbria. ...
Scopri Valtiberinakeyboard_backspace