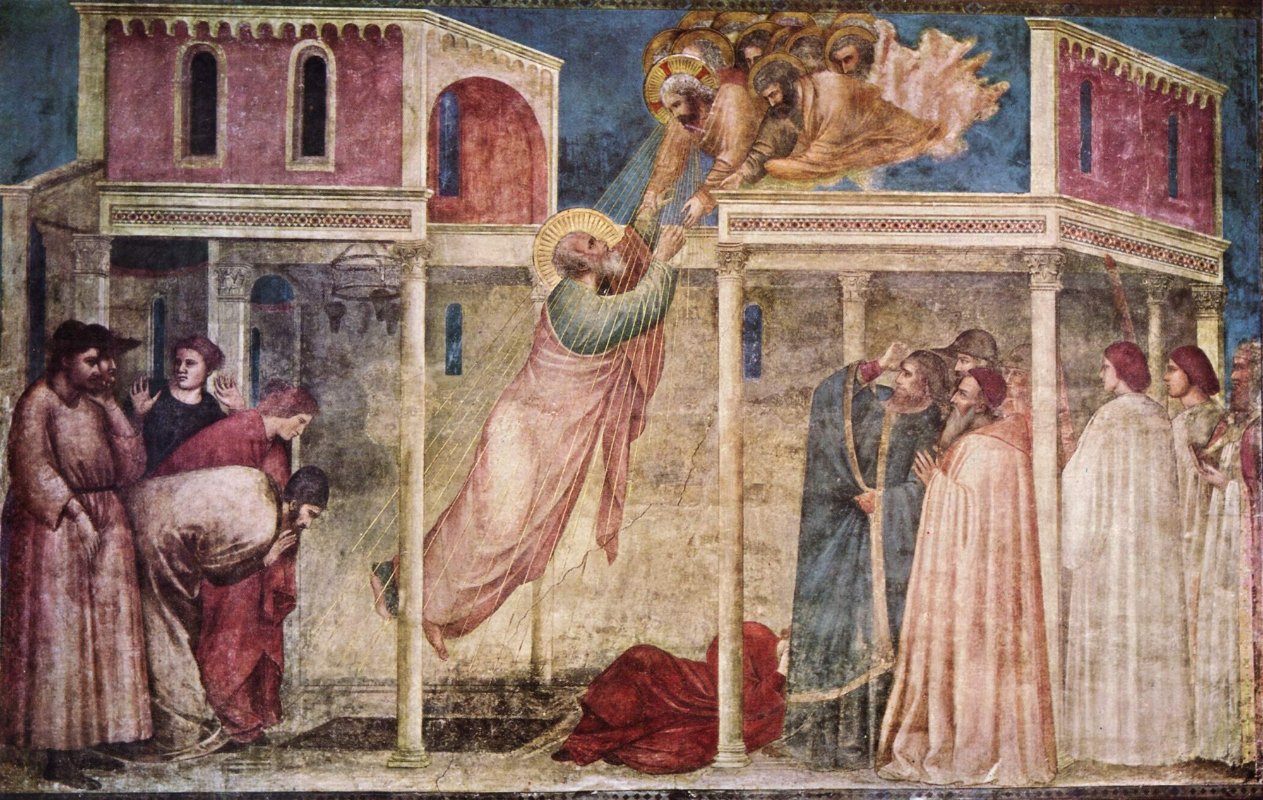 4 works by Giotto on display in Florence
Discovering the famous artist who painted the frescoes in the Assisi Basilica
Giotto di Bondone, known as Giotto, was born in 1267 in Vespigliano, a district of the town of Vicchio, and died in 1337 in Florence. Born into a family of counts, he was driven by a strong passion for painting and began going to the studio of painter, Cenni di Pepi, known as Cimabue.
Giotto's artwork and technique was very important for Italian art. His sacred subjects were always distinguished by a great expressiveness and a profound humanity that stood out in all of his painted stories. His landscapes, almost always represented in natural environments, are known for their quality obtained by strong colour variations. His style, copied by other painters, has influenced all of Italy's artistic traditions.
Among the most famous of Giotto's influences are definitely the Stories of isaac, Stories from the Old and New Testaments and Stories of St. Francis. After working in Rome and Assisi, he went to Padua and Florence, where he painted frescoes in many monuments, such as the Church of Santa Croce, the Peruzzi Chapel and the Bardi Chapel.
Here are 4 of the artist's works that are on display in the city:
You might also be interested in