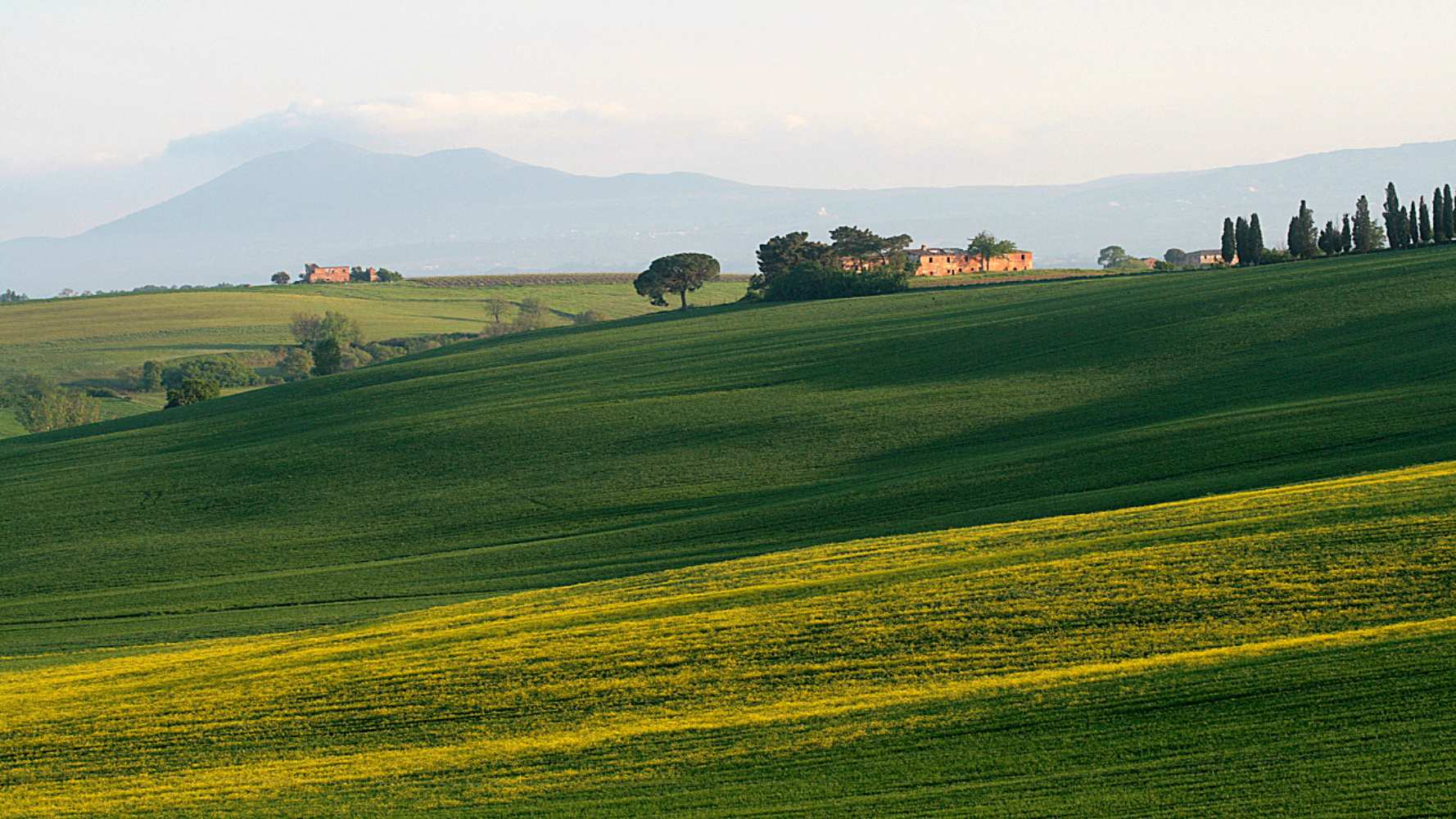 Photo ©Enrico Caraccciolo
4 cycling itineraries in the Valdichiana
There are many trails waiting to be discovered, winding through local hot springs and Etruscan civilization
We bring you to the Valdichiana, an area in Tuscany known as the Land of Waters and the perfect destination for cyclists and those who love relaxation. Of the most famous towns in the region, there's Chianciano and its celebrated thermal baths, as well as Montepulciano and San Casciano dei Bagni, both with their own beneficial waters.
The beauty of the Valdichiana can be traced back to the impressive reclamation work commissioned by Grand Duke Leopold of Tuscany, which transformed the area into a thriving agricultural centre. Still today, the local economy is strongly rooted in farmed products, including cheese, oil and wine. Montepulciano, for example, is the homeland of the Vino Nobile and is an unmissable stop for lovers of slow tourism in cities.
Chiusi, meanwhile, boasts ancient roots dating to the Etruscan era: fascinating mysteries are hidden underground, made of catacombs and tunnels, like the Labyrinth of Porsenna. Our journey into the past continues to the Museum of the Prehistory of Monte Cetona, the Belverde Archeological - Natural Park, and the museums in Chianciano Terme and Sarteano.
Now that we've given you a few ideas for your holiday, let's explore 4 cycling itineraries you can choose from to discover the wonders of the Valdichiana.
Hills and vineyards from Torrita di Siena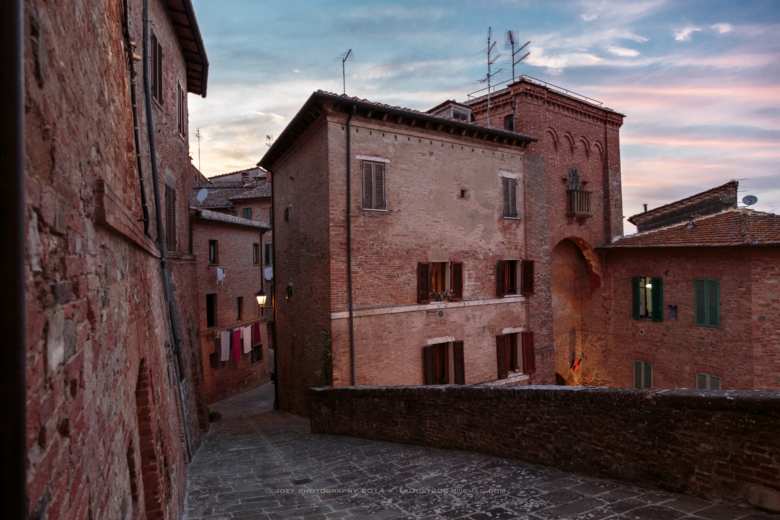 For an easy bike route (about 30 km), you can leave from Torrita di Siena; the itinerary winds through hills and vineyards before arriving in the small medieval village of Montefollonico, followed by Montepulciano. Torrita di Siena can easily be reached by train taking the Siena – Chiusi Scalo line.
From Montepulciano to Fondovalle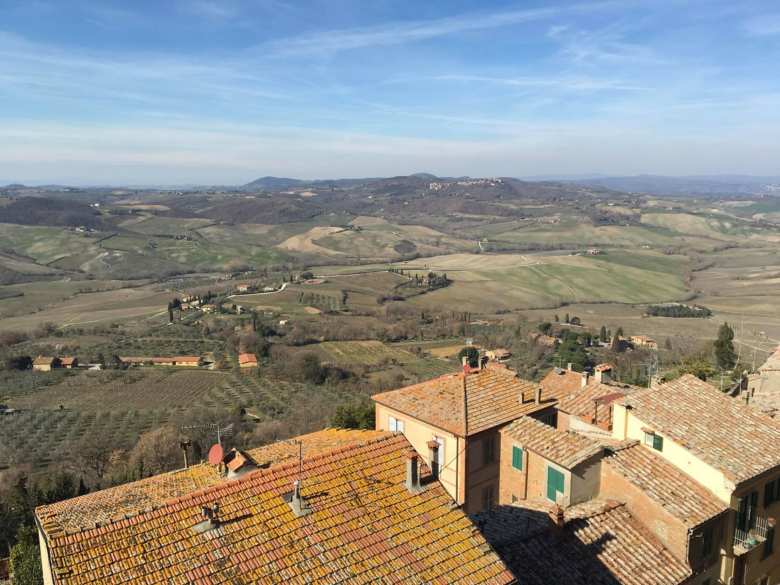 A more demanding itinerary (47 km) leaves from Montepulciano and travels almost entirely along paved roads (only 3.5 km are on dirt roads). The route passes by the Montepulciano train station.
From Chiusi to San Casciano dei Bagni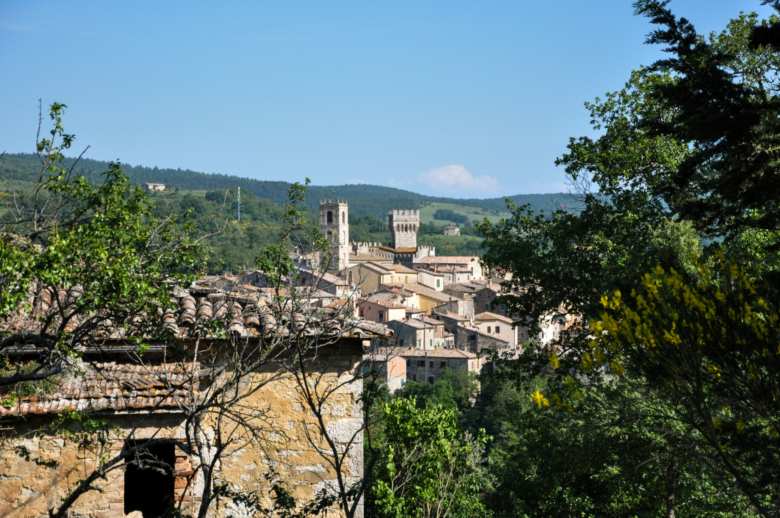 If you want a panoramic route, you can choose the one that leaves from Chiusi and winds along the eastern slope of Monte Cetona (51 km): it's perfect for cycling tourists and amateur cyclists looking for rolling hills to train on, with continuous changes in inclines (especially at the beginning).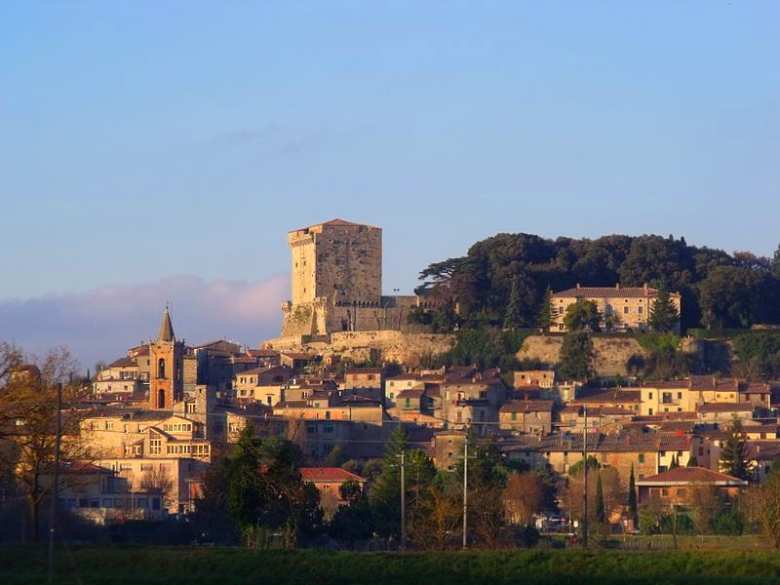 From Sarteano, you can embark on a ring route around Monte Cetona; it's not very long (32 km), but the elevation profile boasts continues changes in inclines, and for 7 km, you'll travel down a beautiful dirt road that crosses through the heart of the mountain.
You might also be interested in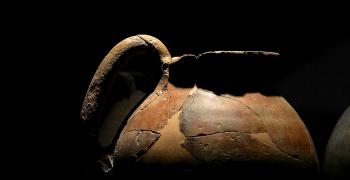 trip_origin
Learn more
Etruscans
Mistery, history and arts: exploring Tuscany in the footsteps of the Etruscans means getting in touch with an ancient, fascinating and enigmatic
continue...