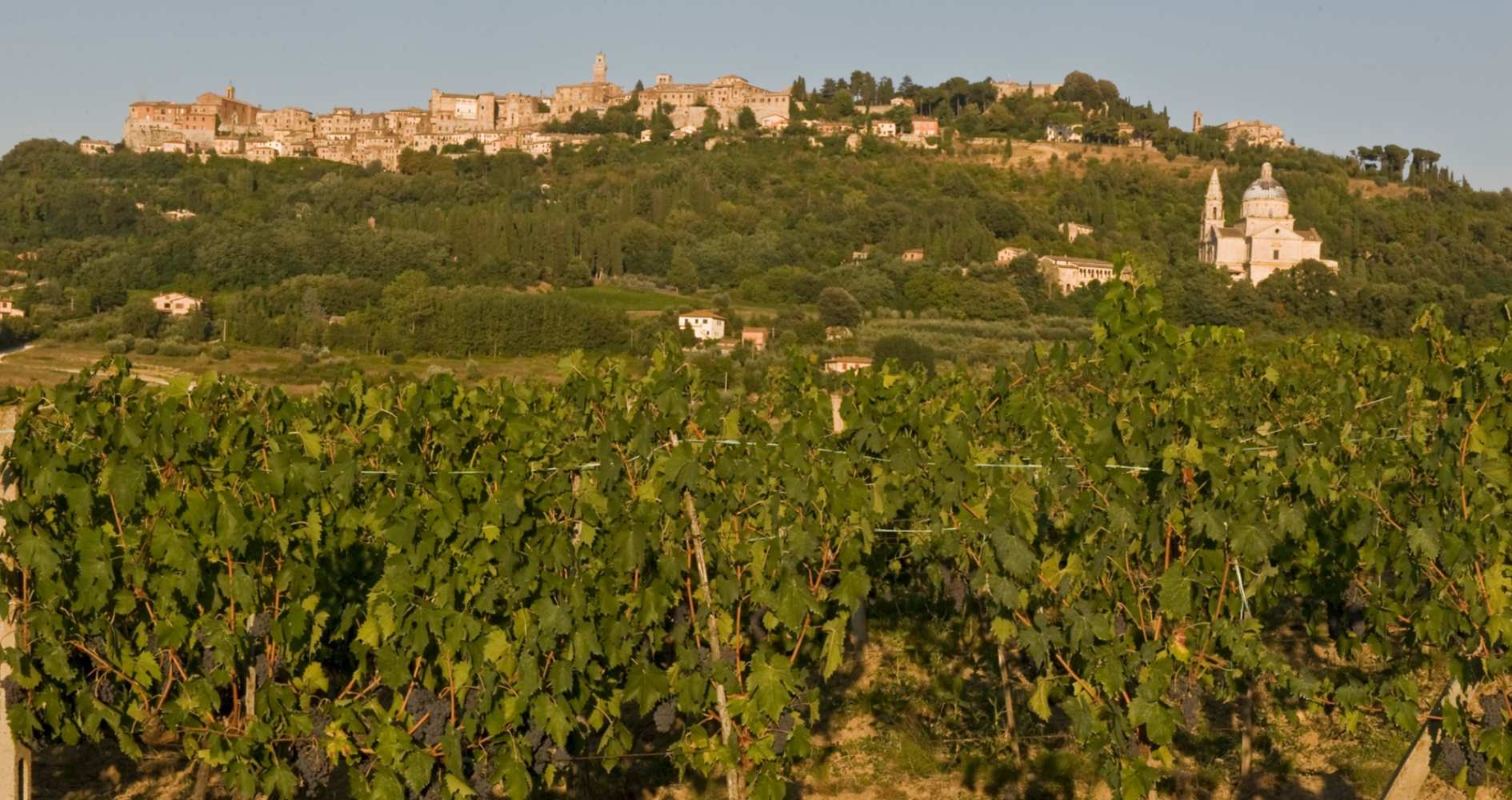 Photo ©Consorzio Vino Nobile di Montepulciano
A day trip to Montepulciano
A beautiful town near Pienza, nestled between the Val D'Orcia and Val di Chiana
While in Pienza, set aside a few hours to visit Montepulciano, just 11 kilometers away from town, nestled between the Val D'Orcia and Val di Chiana. Montepulciano is a quintessential Tuscan medieval village vaunting green landscapes marked by rolling hills, castle walls and ramparts, thermal springs and fine wine... it's perfection personified!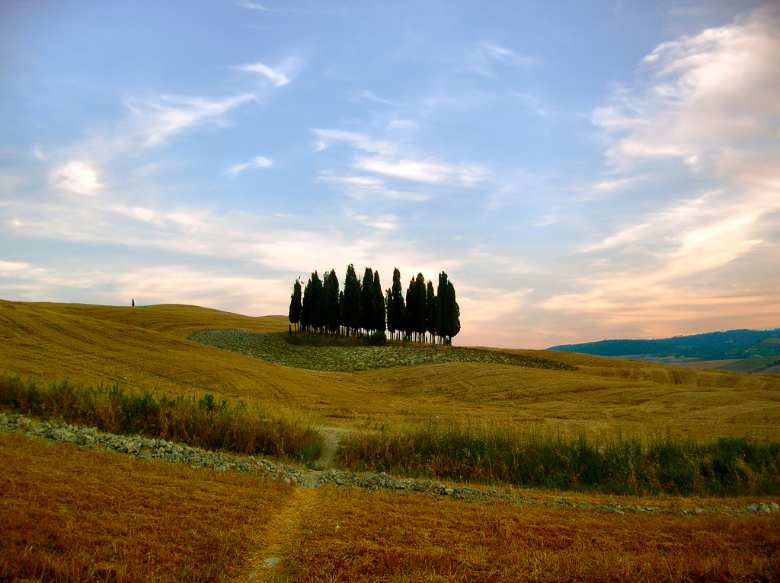 Montepulciano is located in southern Tuscany in the province of Siena. Situated on a limestone hill 605 m above sea level, it's famous worldwide for its Vino Nobile, an Italian product par excellence. Besides wine and food-related treasures (such as pici pasta, pork, lentils and more), there are many gems worth visiting in the area. The town is known as a "16th-century jewel" thanks to its splendid Renaissance art and architecture. When it comes to the main sights, here's what to see in Montepulciano.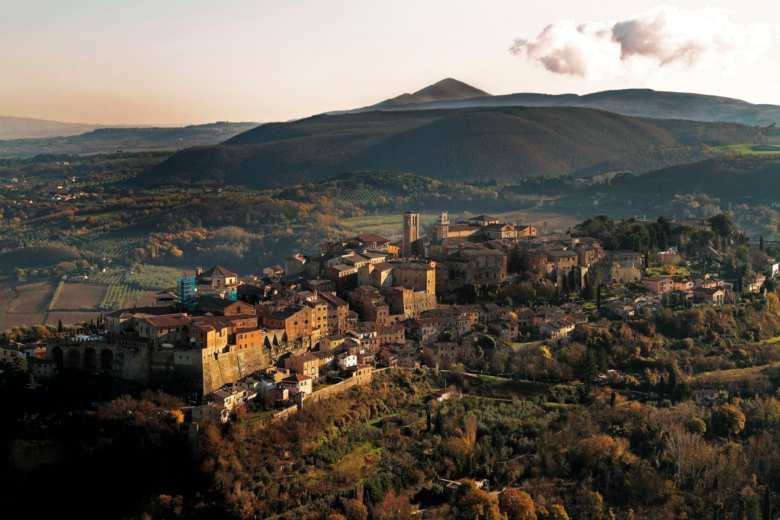 Records of Montepulciano's castle, cited as a fortified center, date to 715. The castle's long history is tied to alternating alliances with Siena and Florence, as Siena was initially victorious over Florence. Yet the conflicts eventually turned against them, forcing them to pay for the rebuilding of Montepulciano. The small town reinforced its municipal institutions and was later divided due to internal power struggles between various districts. In 1390, Montepulciano passed once more under the sovereignty of Florence, which allowed for restoring its walls and the construction of a new fortress.

Piazza Grande, situated at the highest point in town, is Montepulciano's center, dominated by the imposing tower and Gothic façade of the Palazzo Comunale. From the tower's peak you'll see as far as Radicofani, the Val d'Orcia and Lake Trasimeno. The square is lined with grand buildings, including the cathedral and town hall, not to mention a lovely mix of restaurants and cafes.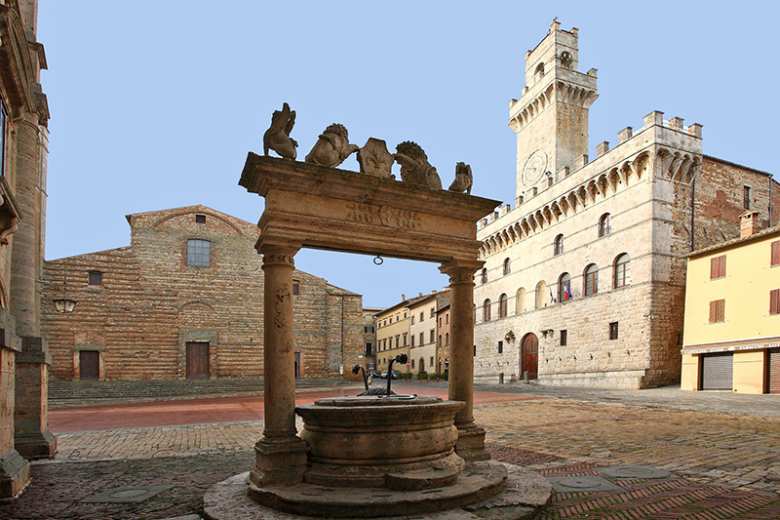 Don't miss the Cathedral of Santa Maria Assunta, which dates to 1619 and contains masterpieces from the Sienese school. Montepulciano's cathedral is situated on the southern side of piazza Grande and vaunts an unfinished façade, though inside you'll find an impressive altarpiece from 1401, painted on wood and decorated with gold (free entry).
The Palazzo Comunale (Town Hall) is situated in piazza Grande, where you can climb to the top of the tower to enjoy a fantastic view. Designed Michelozzo, the structure was inspired by Florence's Palazzo della Signoria.

The Church of Santa Maria delle Grazie (dating to the late 16th century) boasts a simple Mannerist façade with a three-arched portico. The interior is composed of a single nave and houses a prized terracotta altar by Andrea della Robbia.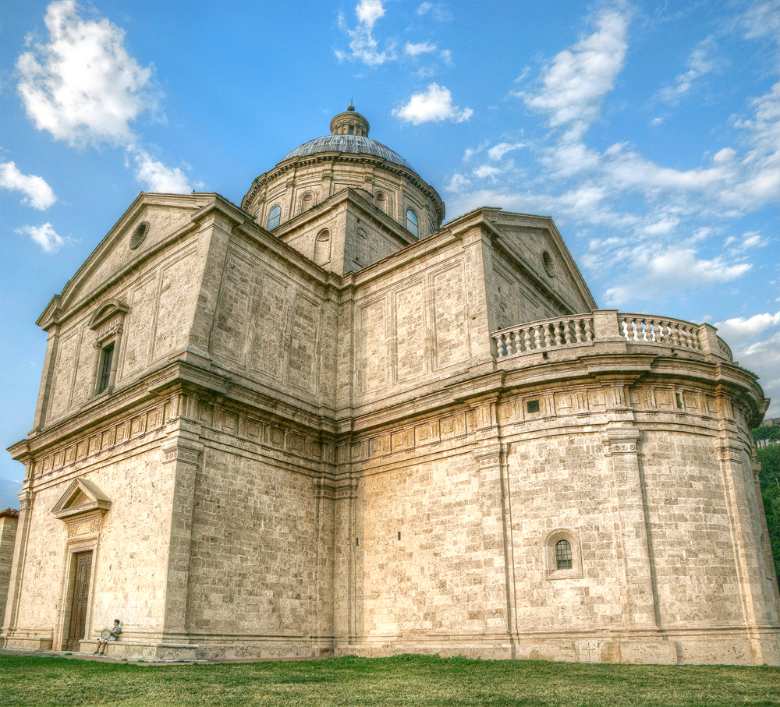 Head to the Church of the Madonna di San Biagio, an impressive structure dating to the 16th century that juts out against the sky. Visible from a distance, the church welcomes the city's visitors from afar.

The Church of Sant'Agostino was also built by Michelozzo and boasts a lovely white stone façade. Before heading inside, check out the Madonna and Child with St Augustine and Saint John the Baptist above the main entrance. You'll also find a beautiful array of artworks inside.
The Torre di Pulcinella is situated across the street from the Church of Sant'Agostino. This medieval clock tower is crowned with the figure of Pulcinella, who regularly strikes the passing of time.
The thermal springs in Montepulciano Terme are a sure treat for visitors. Montepulciano's thermal water is mainly sulphurous and is used to treat a variety of respiratory and skin diseases.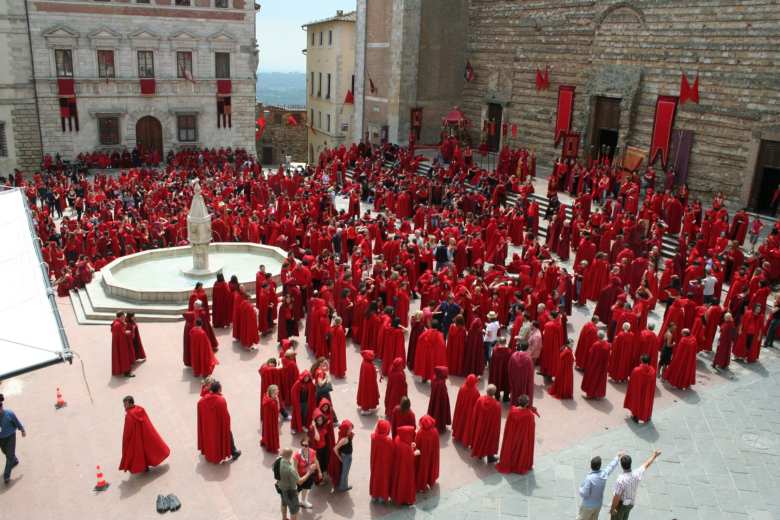 New Moon: The film adaptation of Stephanie Meyer's Twilight book series was filmed here, transforming the town's historic center into a movie set during filming.
Montepulciano is car-free: Cars are not permitted inside the historical center without a permit, so you'll have to park outside of town, but try and get there early, as summer crowds fill parking lots fast!
Long walks: Montepulciano's main street spans 1.5 km, from Porta al Prato to piazza Grande at the top of the hill.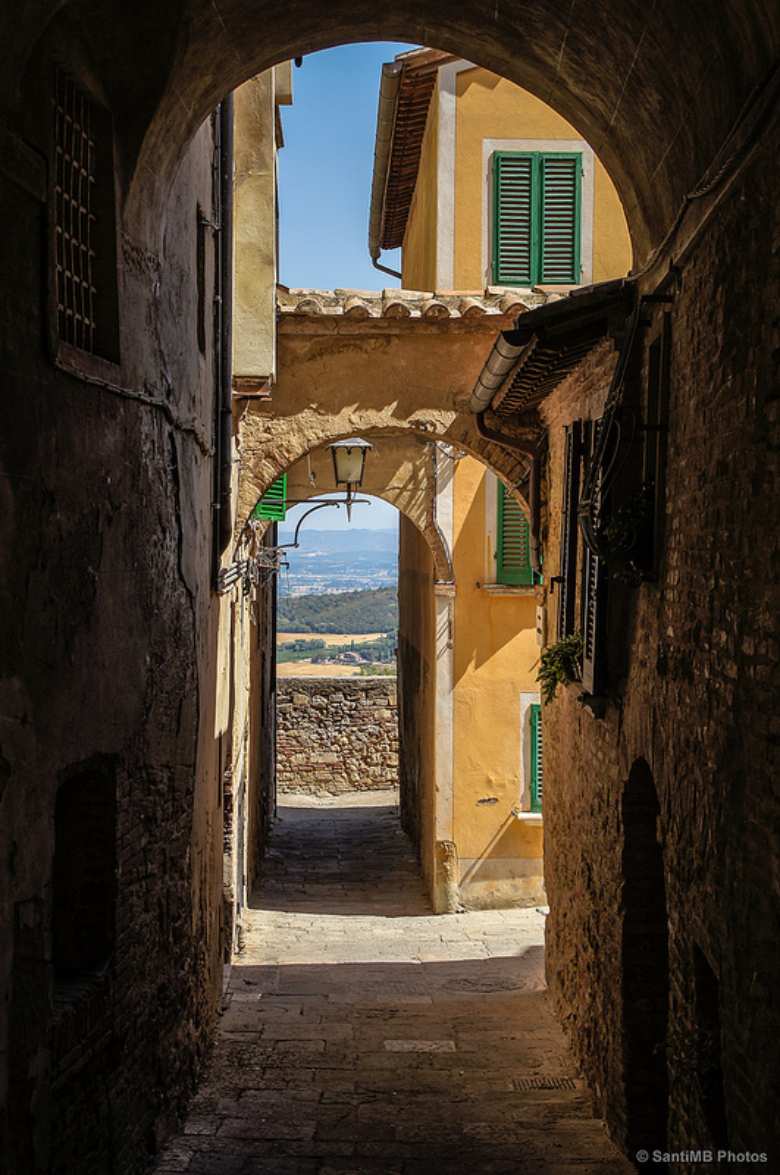 By car, Montepulciano is only a few miles from the A1 motorway and the more scenic SS2 stretching from Rome to Florence.
By bus, Montepulciano is connected to many other Tuscan cities, including Siena (75 minutes), Pienza (30 minutes), Montalcino (1 hour) and Chiusi (hourly). Buses depart from piazza Pietro Nenni, which visitors can reach from the town center by following a pedestrian shortcut equipped with both an elevator and stairs.
If you're coming by train, the nearest train station is Chiusi (30 minutes away), where you'll find frequent trains to Florence and Rome.
You might also be interested in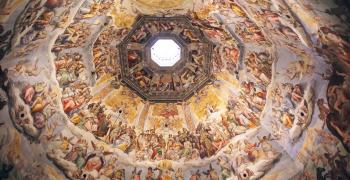 Learn more
Art and Culture
Tuscany is the cradle of the Renaissance and known all over the world for its immense artistic and cultural heritage.
continue...