3 reasons to visit Montelupo Fiorentino
A city of ceramics and more: here are some ideas for a trip out of traffic
The area of ​​Empolese Valdelsa is rich in producers that created the fortune of Tuscany. One of these is Montelupo Fiorentino. Thanks to its great location, it has developed a thriving craft market. Since the Middle Ages, wonderful ceramics have been made here and sold all over the world.
The Ceramics Festival is an international event that takes place every year in June, celebrating the best of Tuscany's artistic tradition. A series of events, workshops and exhibitions bring life to the historic centre and fascinate both tourists and those eager to learn about the craft.
Montelupo is also known for its other treasures and unique features, let's discover them:
The Ceramics Road of Montelupo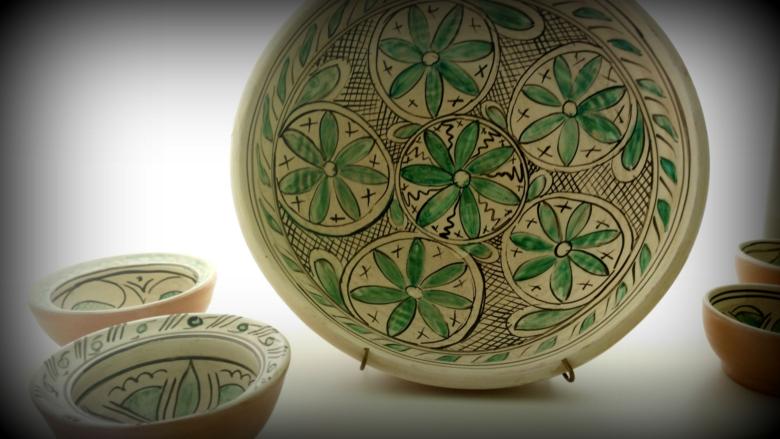 The production of maiolica (tin-glazed pottery) in Montelupo Fiorentino began in the second half of the 13th century, inspired by art of the Iberian area (the term maiolica derives from the port of Majorca). Montelupo remains one of the major Italian ceramic centres, dedicated to the production of raw materials and artistic maiolica for export. Local artisans have been working with great skill for years, paying attention to the smallest details to ensure the creation of high-quality products.
These artisans are part of the Montelupo Ceramics Route which was created to raise awareness about the history of this traditional product. The route also extends to some portions of the neighbouring communities of Capraia e Limite, Lastra a Signa and Montespertoli.
The Ceramics Route connects the Montelupo Ceramics Museum, the ceramics manufacturers, the ceramics school and the associations that work to keep the tradition alive.
Villa Medicea dell'Ambrogiana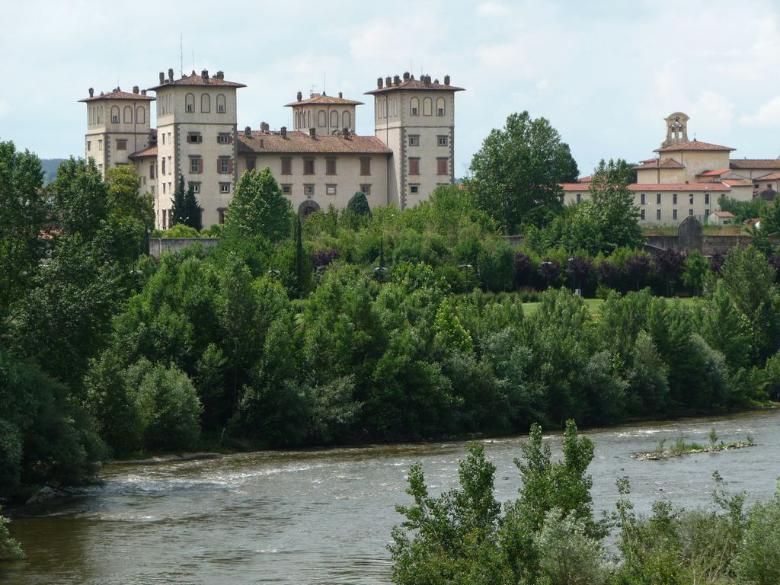 The gardens of the villa Medicea dell'Ambrogiana are a stone's throw from the main street of Montelupo Fiorentino. Built on the foundations of an existing building, the villa was built by Ferdinando I in 1587, probably based on a design by Bernardo Buontalenti. Located at the convergence of the Pesa with the Arno, it was once the hunting lodge of the Grand Dukes.
In the nineteenth century, Grand Duke Leopold II assigned it as a nursing home for people with mental illnesses. It then became a prison for women and juveniles before being converted into a Judicial Psychiatric Hospital in 1886. The former OPG building is no longer open to the public, but the villa is worth a visit just to admire the exterior.
Other than ceramics, the Montelupo Fiorentino area also produces exceptional food and wine, which can be enjoyed in restaurants, agritourism and local farms.
One of Montelupo's specialities is Pan Bistugio, a traditional dessert prepared using two different cooking methods: one for the dough and one for the crust. A great favourite among children, it is prepared with simple ingredients: flour, lemon peel from the gardens of the Medici Villa dell'Ambrogiana, local pine nuts, almonds, natural yeast, egg yolks and milk. Best enjoyed with an excellent Chianti Colli Fiorentini DOCG.
You might also be interested in