Torre del Lago Puccini
Sunny beaches, fresh pine groves, ever-calm sea: paradise itself
Read the story of Torre del Lago Puccini on

Torre del Lago Puccini
Artists, sailors and poets
Where the sky meets the sea

Read the story
In addition to the original epithet Torre del Lago, named after an age-old guard tower built between the 15th and 16th centuries on the western shore of the lake, Puccini was added recently, in tribute to the great composer, who loved the landscape that sparked his creative genius so much that he never had any desire to leave the place.

Torre del Lago was scarcely populated since the mid-18th century, when the Government of the Lucchese Republic backed reclamation and forestation work to defend new cultivation. The reclamation of vast swamplands prompted the arrival of hunters, fishermen and farmers, drawn by the land's fertility and the wonderful variety of flora e fauna in this natural oasis, which has remained pristine to the present day.
A long tree-lined street, known as viale dei Tigli, reaches the town centre, offering visitors the shade of the Borbone pine grove.

From the central piazzale Belvedere you can go walking around Massaciuccoli Lake, in the "Migliarino, San Rossore, Massaciuccoli nature park", an area protected by the WWF and by L.I.P.U. Guided tours allow you to get up close to fascinating floral species such as the swamp orchid, hibiscus rose and flowering fern. Massaciuccoli Lake is also a major migratory stop for numerous bird species, which seek refuge in the "calatini", the small streams surrounded by beds of reeds, and in the "chiari", the shallower waters. On the shores, various well-equipped huts allow bird-watching enthusiasts to dive into the park's nature.

Natural beauty goes hand-in-hand with the rich array of artistic and cultural events offered all year round by Torre del Lago town council. These events culminate in the Puccini Festival, a major opera season staged at the delightful open-air theatre by the lake.
&
TOP ATTRACTIONS IN Torre del Lago Puccini
people
What's the buzz about?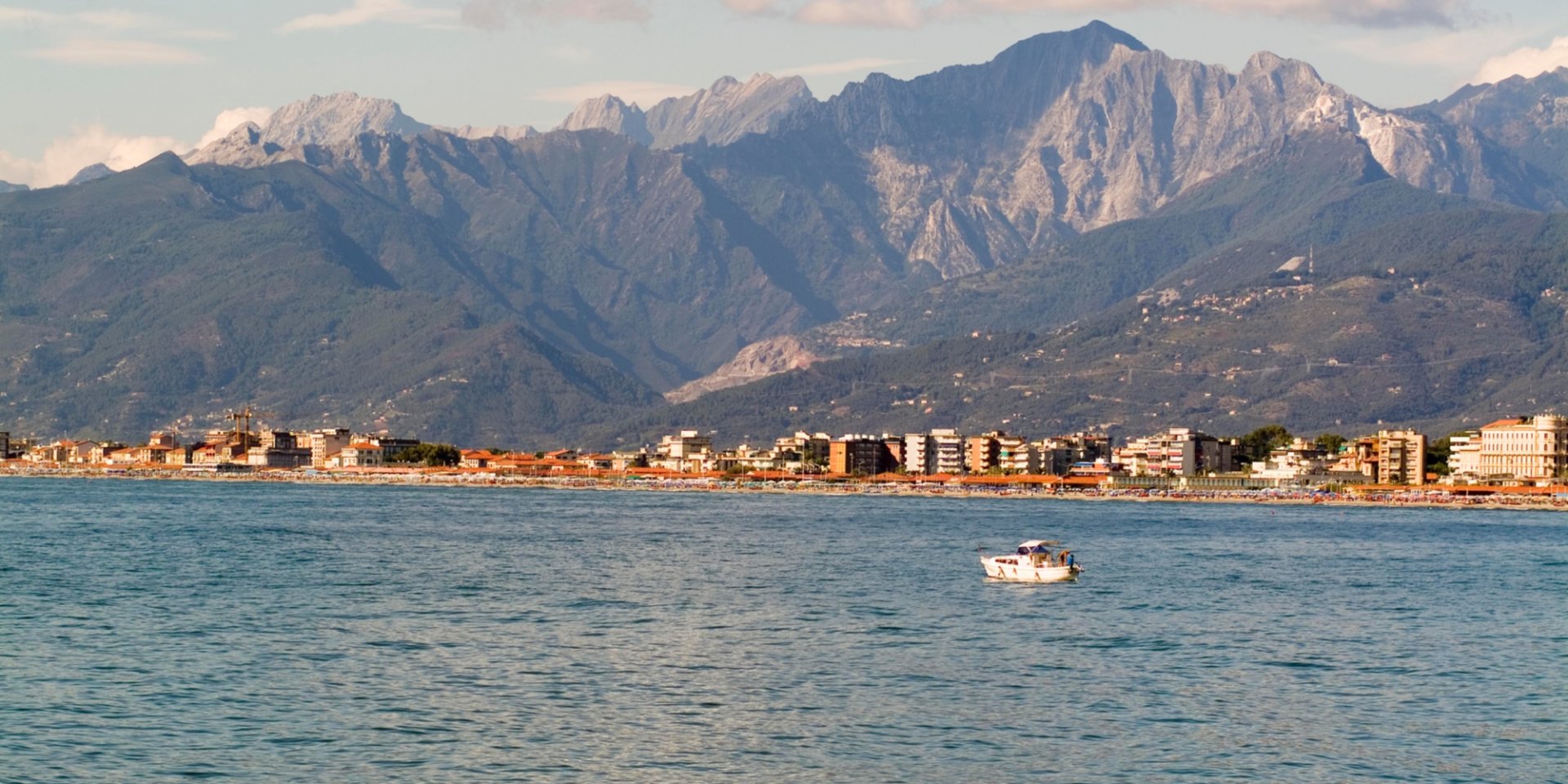 From the beaches to the Apuan Alps among tradition and fun
Golden beaches, little towns and nature parks worth discovering, a mild climate and nightlife brimming with performances and entertainment: this is Versilia. ...
Morekeyboard_backspace
Other towns and cities in Versilia