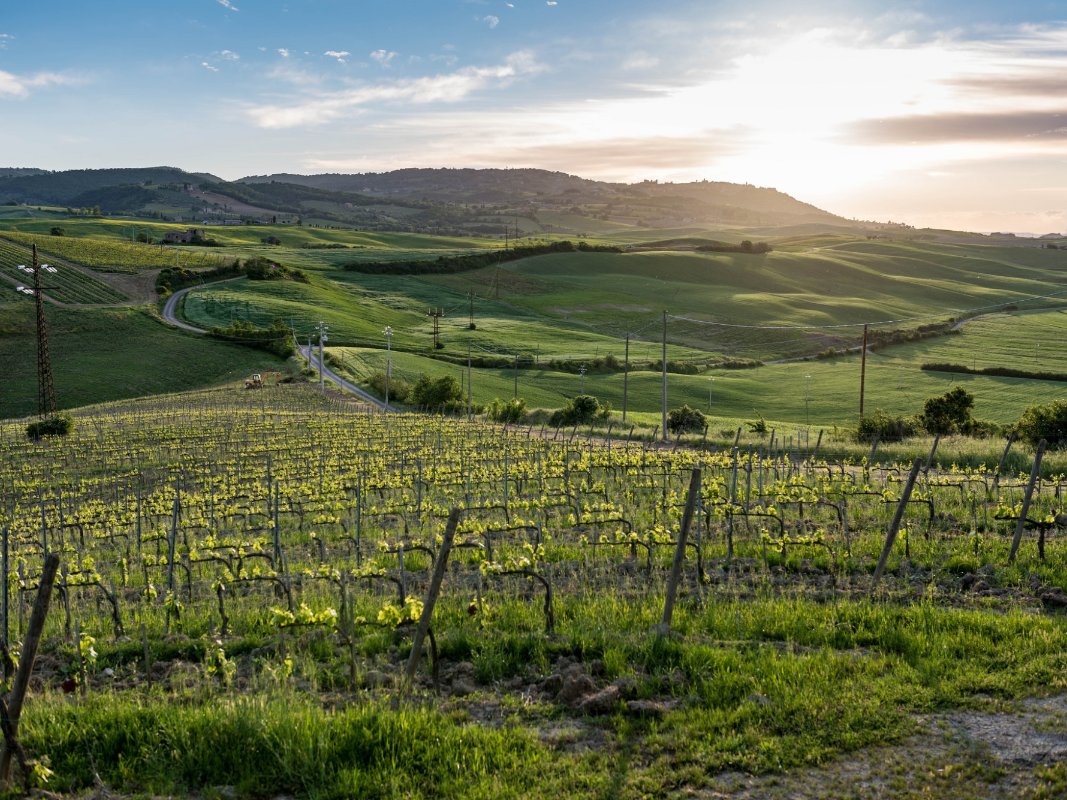 Montalcino
The town of Brunello: a gem of art and history immersed in the Sienese hills
Read the story of Montalcino on

Montalcino
A young lad of the land and stones
Vines round one's neck and an oak belt at the waist ~ by Alessandro SchwedRead the story
The 14th-century Montalcino is located in the colourful hills of the Val d'Orcia, a medieval city that stands out immediately to any visitor thanks to its military layout and characterized by narrow, steep streets. But once you've arrived at the top of the hill…what incredible views! For some, it's worth admiring the masterpieces at the Diocesan Museum of Sacred Art, which conserves one of the richest collections of painting and wooden sculpture by the Sienese school. Amongst the churches in town, we recommend visiting the 14th-century Church of Sant'Agostino, the Neoclassical cathedral, the Sanctuary of the Madonna del Soccorso and the Church of Sant'Egidio – the church "of the Sienese".
The town hall is also unique (dating to the late 13th century), whose slender structure is flanked by a tall bell tower that juts into the sky like a watchtower and topped by a "Campanone," or big bell, its rings marking the life of Montalcino to this day.
Once here, it's worth exploring the beautiful surrounding countryside. In the direction of Castelnuovo dell'Abate, you'll find the solitary but splendid Abbey of Sant'Antimo, a monumental structure dating to the 12th century, one of the best examples of French Romanesque architecture in Italy. The territory around Montalcino is characterized by dense forests interspersed with olive trees and grapevines on the rolling hills, earning the Val d'Orcia a place in the collective imagination. It's thanks to these spectacular views that Montalcino, along with the rest of the valley, was declared a UNESCO World Heritage Sitein 2004.
Montalcino is also famous for its wine production, particularly the Brunello. In addition to exquisite wines, the countryside around here also produces honey, extra-virgin olive oil, meats and cheeses, all of which can be enjoyed in one of the characteristic restaurants and wine bars in the area. The perfect time for exploring the authenticity of these local delicacies is the last Sunday in October, during the Sagra del Tordo, when visitors can experience local culture through live demonstrations of historic traditions.
San Giovanni d'Asso is also part of this territory, nestled in a high plain. The castle dominates the town, which with its red brick bestows a warm welcome. When it comes to food and wine, the town is home to the Truffle Museum, the first in Italy dedicated to this precious, fragrant mushroom. The exhibition invites visitors to use all five of their senses, making your mouth water and your head spin from the captivating aromas as you explore this wonderful product and learn about the entire territory.
&
TOP ATTRACTIONS IN Montalcino
Social & Web
Find out what they say about us, and tell us about your Tuscany!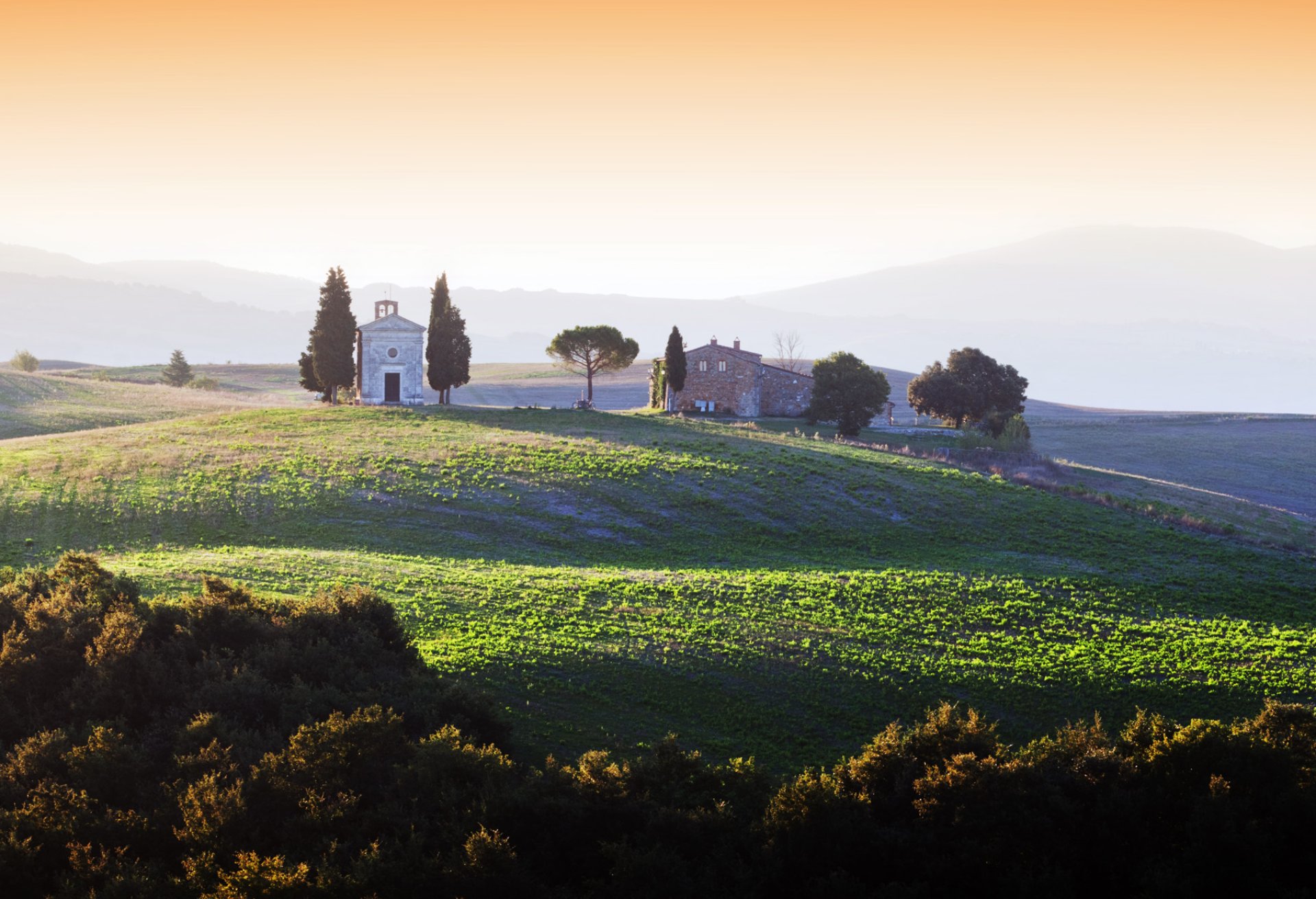 Exploring spectacular scenery dotted with fortresses, villages and vineyards
In the area near Siena the landscape is so pure, characteristic and imprinted on our minds as the quintessential image of Tuscany that it's part of UNESCO World Heritage site list. ...
Morekeyboard_backspace