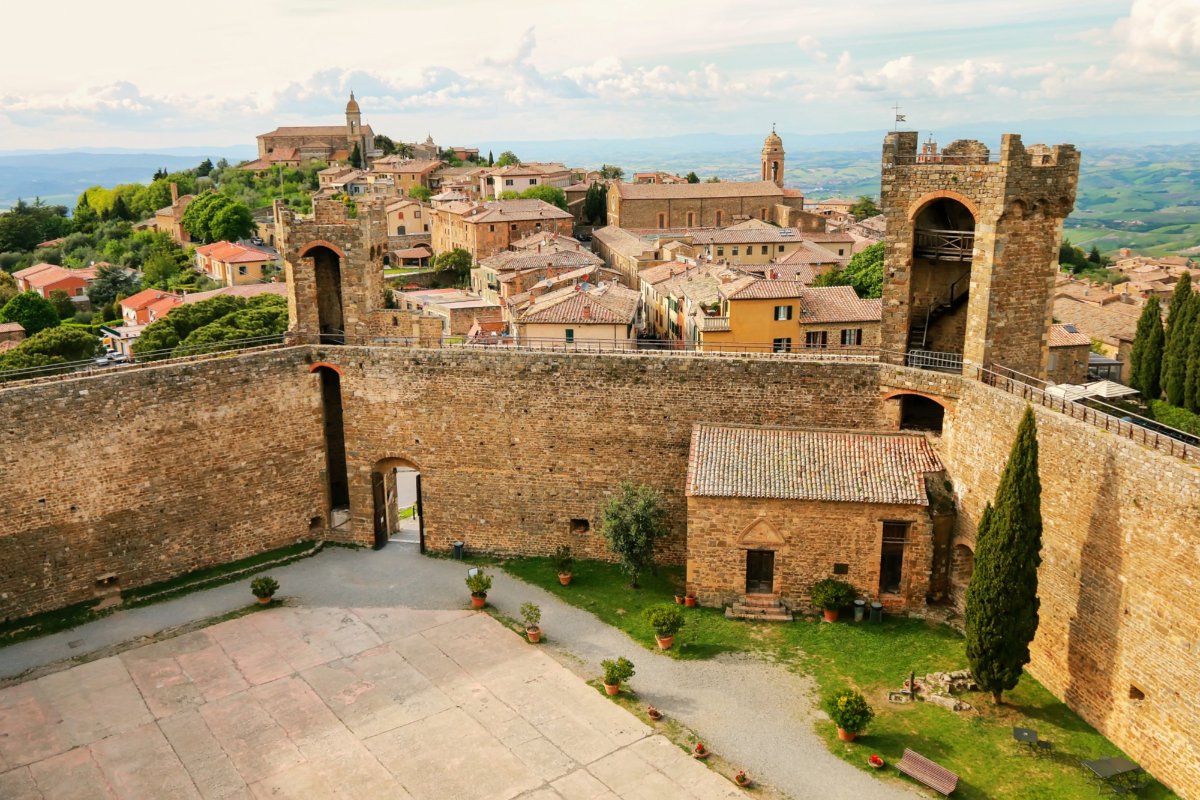 Photo ©Shutterstock / Don Mammoser
location_cityHistorical Buildings
Montalcino Fortress
A significant example of military architecture in a pentagonal shape
The Montalcino Fortresswas built in 1361 by Mino Foresi and Domenico di Feo, partly reusing the 13th-century foundations.
Around the middle of the 16th-century it became the last fortress of the Republic of Siena's resistance against the Medici conquestand it's this period that the external buttress dates to.
Some earlier structures were incorporated into the fortress, such as the tower of San Giovanni, an ancient basilica which became the castle's chapel and the keep dedicated to Santo Martini.
Today, visitors can go into the internal courtyard, the terraces and the towers, from where they can enjoy a spectacular view.
Montalcino
The town of Brunello: a gem of art and history immersed in the Sienese hills
The 14th-century Montalcino is located in the colourful hills of the Val d'Orcia, a medieval city that stands out immediately to any visitor thanks to its military layout and characterized by narrow, steep streets. But once you've arrived at the top of the hill…what incredible views! ...
Morekeyboard_backspace
You might also be interested in