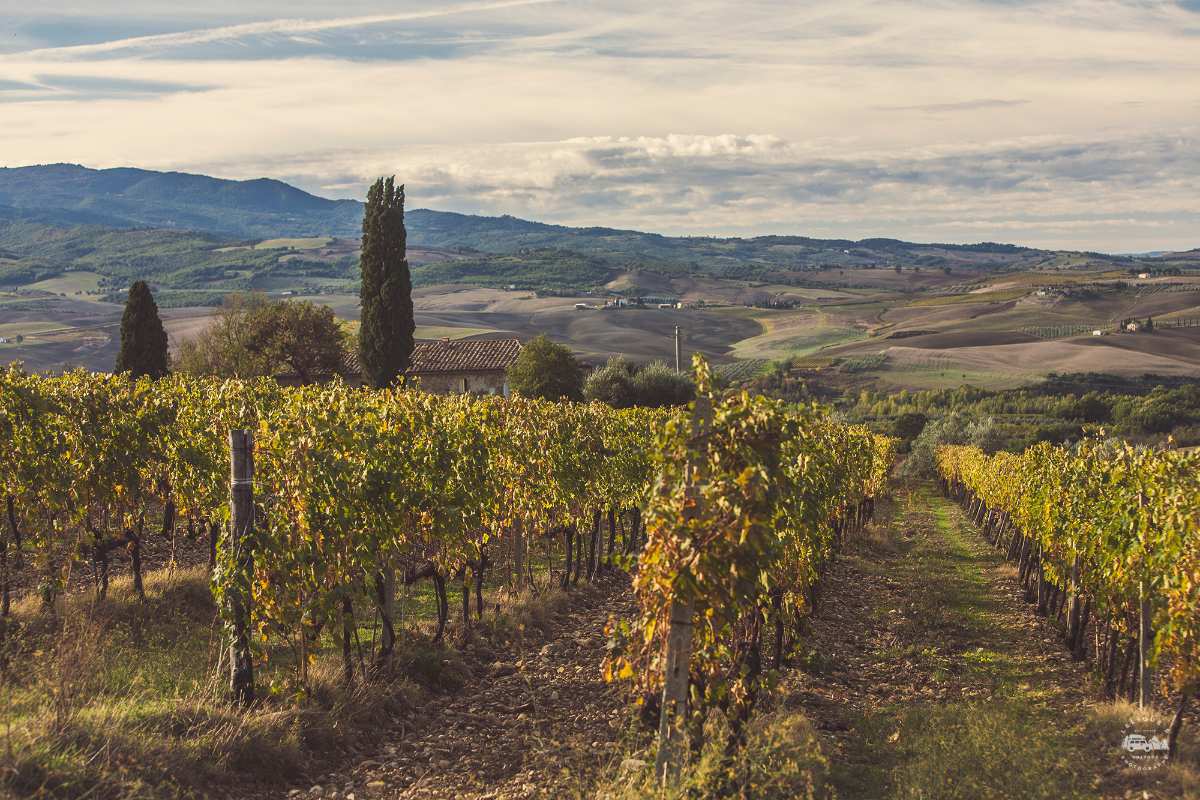 Wine, olive oil and honey
Brunello from Montalcino DOCG
The taste of tradition: one of Tuscany's finest wines
Category
Wine, olive oil and honey
Consortium
Consorzio del Vino Brunello di Montalcino
Brunello di Montalcino is the highest enological expression of a land that has boasted great winemaking traditions for centuries. Already appreciated in past centuries, the production of wines in this corner of Tuscany has always been faithful to the established canons of tradition. It was only towards the end of the nineteenth century that the first experiments began, aimed at enhancing and exalting the characteristics of the raw material and the unique environment. Brunello was created around the mid-nineteenth century by a group of local winemakers who, through the clonal selection of the Sangiovese grape, obtained a high quality product with characteristics of a long aging wine.
However, in recent decades, in conjunction with the granting of the DOCG label in 1980 (the first Italian wine to obtain it), there has been an even further improvement in quality, resulting in increased popularity and becoming a worldwide name. In newspapers from the the US newspapers, we read that Hollywood divas and stars are charmed by Brunello.
Brunello di Montalcino is obtained solely from Sangiovese grapes, known in Montalcino as "Brunello". This vine is mainly bred with the horizontal spurred cordon system that enables a low yield per hectare (maximum 80 quintals). Brunello di Montalcino wine cannot be commercialised before January 1 of the year following a five-year term, calculated considering the vintage of the harvest.
Organoleptic characteristics
Brunello di Montalcino is characterized by an intense ruby red color, tending towards garnet with aging. The scent is distinctive and intense. The flavor is dry, warm, slightly tannic, robust, harmonious and persistent.
The minimum alcohol content is 12.5 °, but often reaches 13.5 °.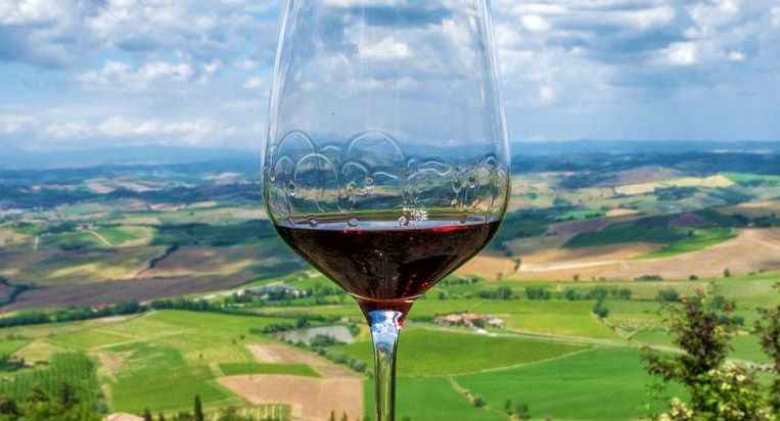 Brunello di Montalcino is a classic wine to accompany the renowned Tuscan dish, bistecca alla fiorentina (Florentine steak), as well as red meats, roasts and game, particularly wild boar. It's also a perfect accompaniment for pigeon, one of the main dishes of the territory, as well as being excellent with truffles, mushrooms and aged cheeses.
It's referred to as a "meditation wine", especially if in bottles of great vintages that are well preserved and at the peak of their quality development.
You might also be interested in