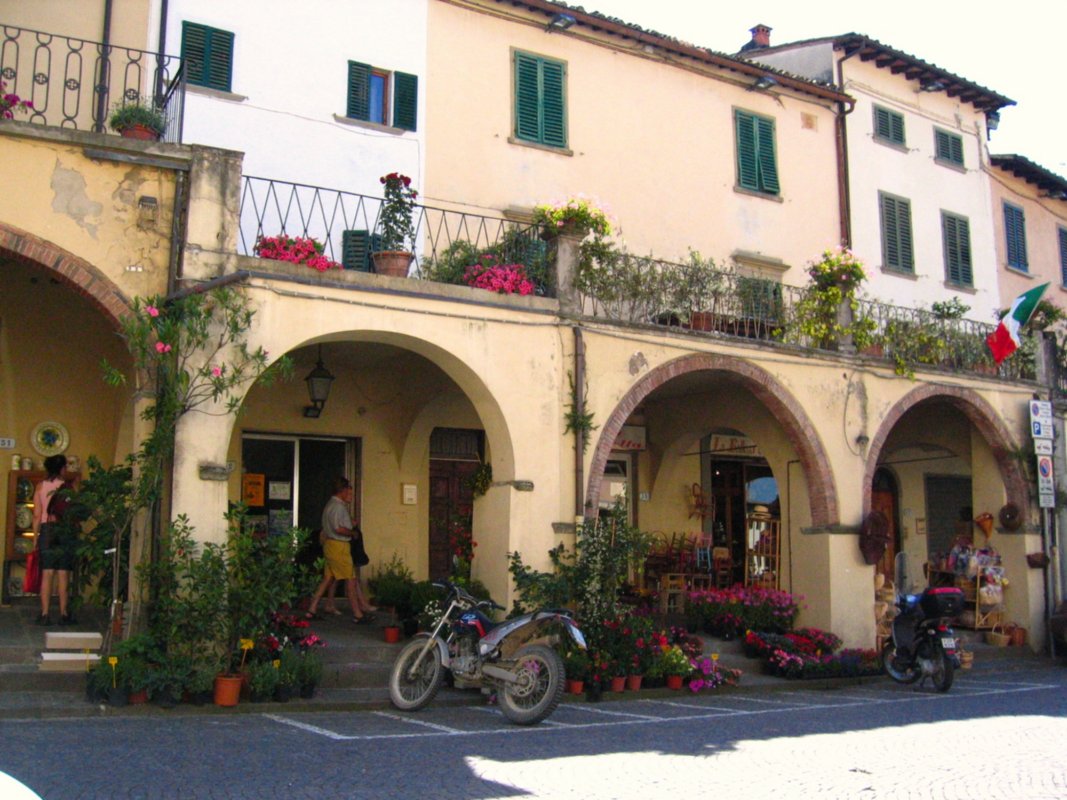 Greve in Chianti
IN THE HEART OF THE CHIANTI, AMONG CASTLES AND SWEEPING VINEYARDS
Read the story of Greve in Chianti on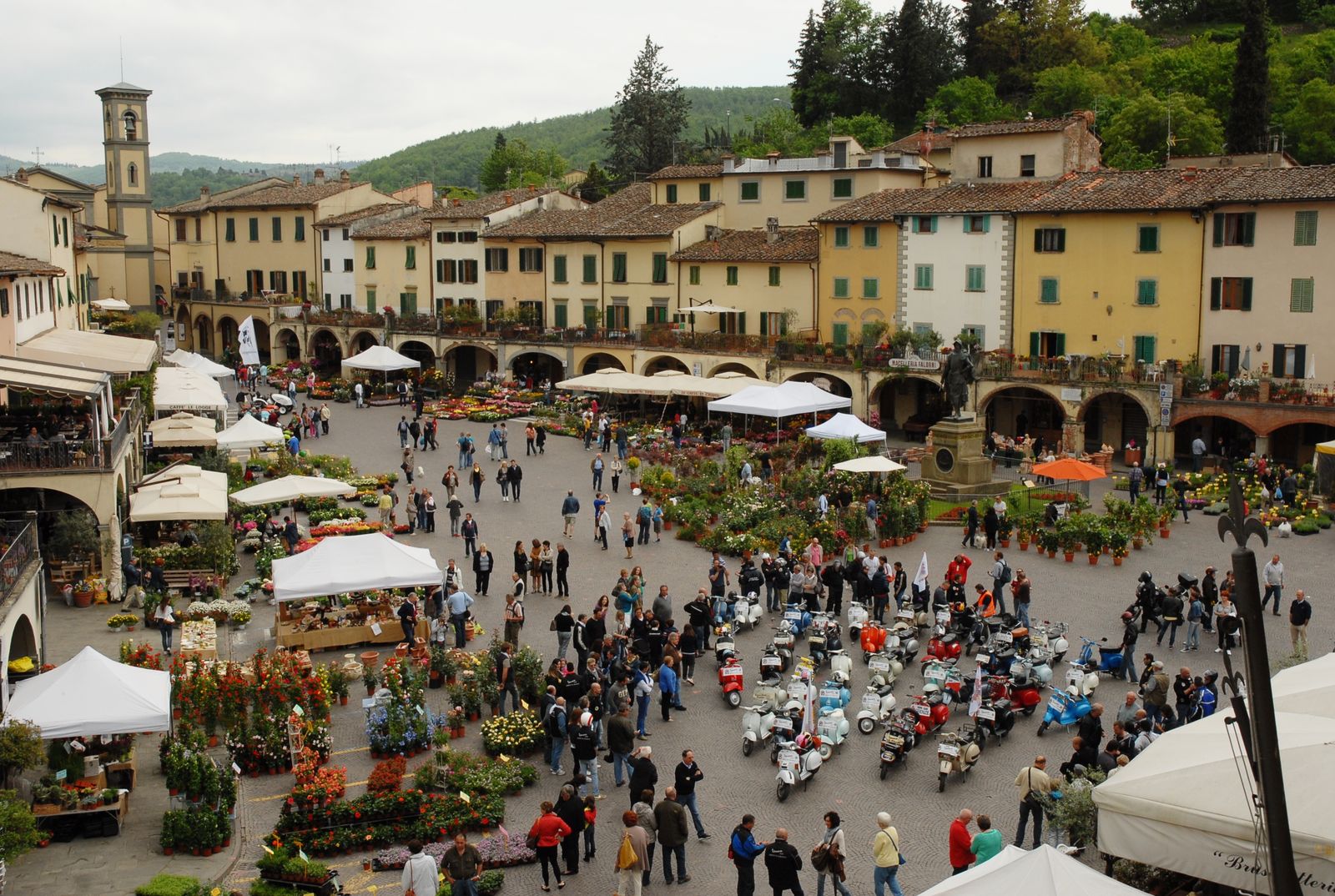 Greve in Chianti
A grandmother, a granddaughter and the joys of a simple life
Following the sparrows; weddings in Montefioralle; a river of robust Chianti and bundles of field flowers – by Costanza BaldiniRead the story
Greve in Chianti is the only town in the province of Florence that rests entirely in the Chianti area. In antiquity, Greve was a small center in the territory, then called Agro di Florentia. The Romans were the first to live permanently in these places not far from the via Cassia. Indeed, local place names are a trace of the Romans' time here, such as Siliano, a town that takes its name from a colony of veterans of Sulla who established themselves here.
The origins of Greve in Chianti date to the Early Middle Ages. In the 11th century, Bernardo degli Uberti gave the monastery of San Salvi the ancient settlement located on the hill of San Francesco, which takes its name from the small Franciscan community that set up camp there after founding a hospital. The future village of Greve developed over the years thanks to easy connections – including the via Francigena and the Volterrana – that facilitated communication with Florence and the river markets in the Valdarno. And so, the "market" of Greve was born, a populated commercial area and distinguished for the presence of churches and castles, future aristocratic villas and farms, in the age of Florentine domination. By the end of the 14th century, the area produced a wine much beloved by noble Sienese and Florentine families. The latter enriched the area of Greve through investments and, in some cases, direct interventions in the local farming economy.
After Italian Unification, the "market" of Greve became a town and affirmed itself as one of the most important in the Chianti. Within the village, the Neo-Renaissance church of Santa Croce is worth a visit. The Wine Museum is also interesting, bringing visitors on a journey through the history, culture and tradition of the famous red wine that's been produced in this area for centuries.
In the territory around Greve, there are several small and charming villages, including Montefioralle, with its evocative medieval castle, a military center in the Middle Ages that has been wonderfully preserved – perfect for a romantic stroll through the heart of the Florentine Chianti. Also beautiful are the Parish Church of San Cresci and the Church of the Sacro Cuore in Greti.
&
TOP ATTRACTIONS IN Greve in Chianti
Social & Web
Find out what they say about us, and tell us about your Tuscany!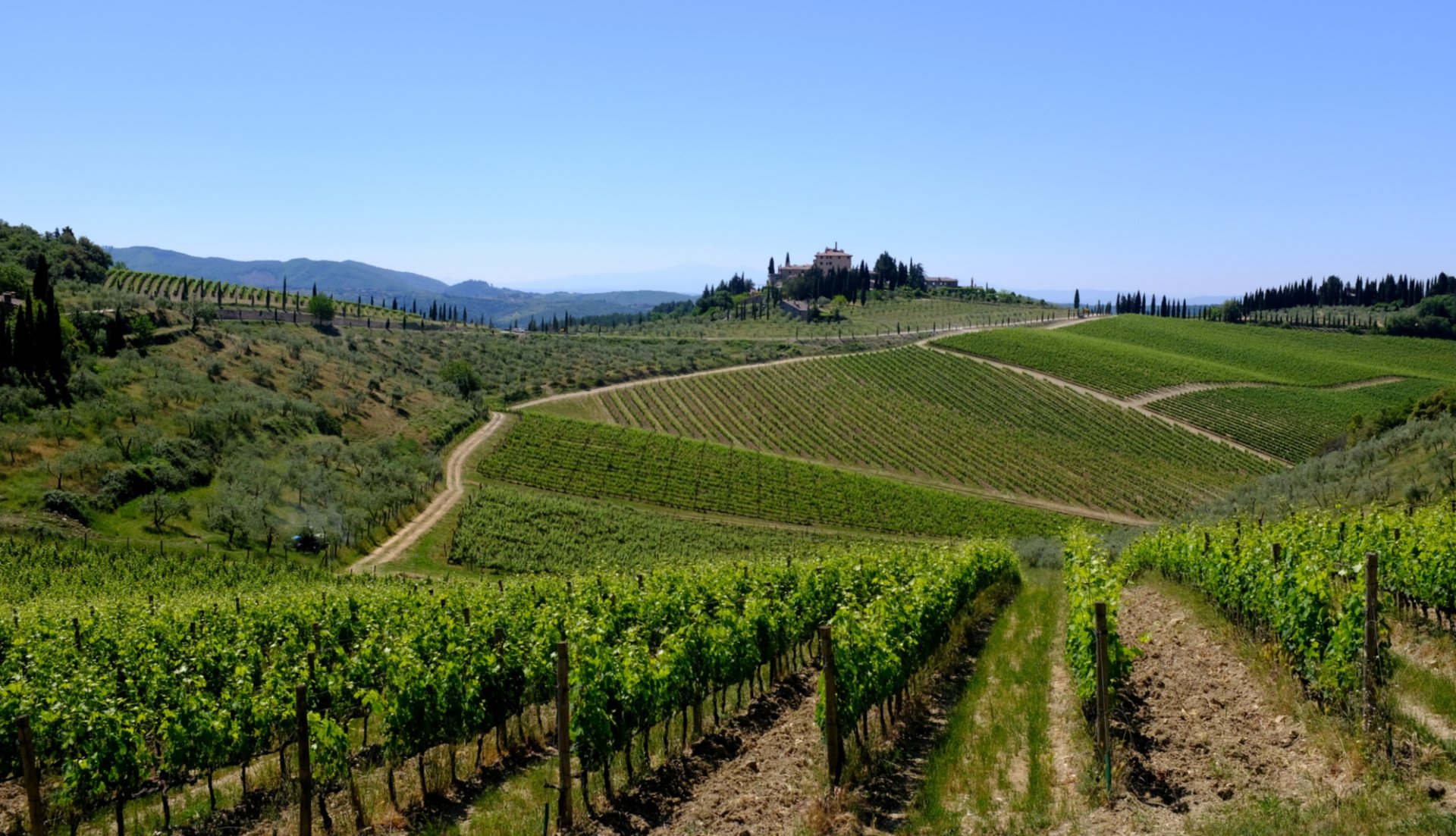 A fascinating place, rich with culture, nature and typical products.
The luscious, rolling chain of Chianti hills that straddle the countryside of Florence and Siena, have characterised this area since the beginning of time. ...
Morekeyboard_backspace