Follow the road: 3 wine tours you must take in Tuscany
From Chianti to Bolgheri, passing through San Gimignano
If you are a wine enthusiast and you love the countryside, one of the best experiences you can have in Tuscany is getting lost along the many wine roads of the farmland. Organize your own wine-tasting road trip and discover endless expanses of vineyards, castles and modern wineries noted for their impressive architectural elements and production technologies. From Chianti to Bolgheri, passing through San Gimignano, here are 3 wine tours you must take in Tuscany.
Chianti: through Medieval castles and modern cellars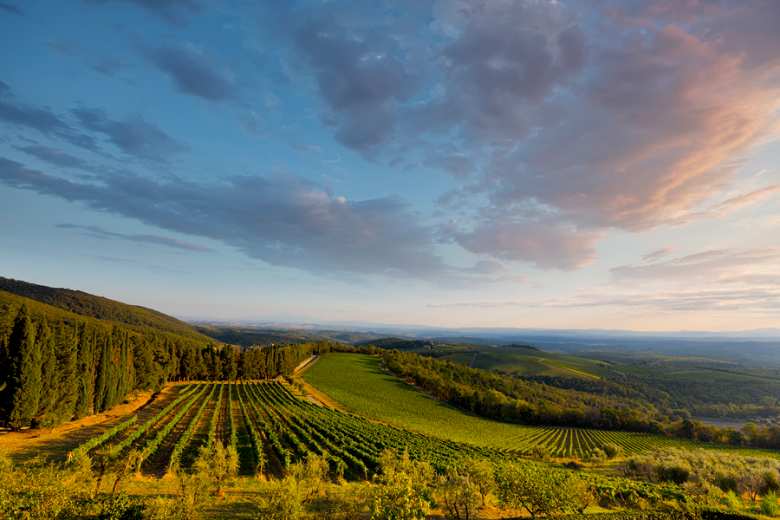 Take the SS 222 road from Florence to Siena: 69 kilometres of vineyards, olive groves and towns that are worth a stop: Impruneta, Greve in Chianti, Montefioralle, Panzano, Castellina in Chianti, Radda in Chianti and Gaiole in Chianti.
The Chianti Classico area is home to amazing medieval castles that offer wine and local cuisine tastings, accommodation options and wine tours. In Greve in Chianti, for example, you can book a tour at Castello di Verrazzano, the birthplace of the famous explorer who discovered the bay of New York while in Gaiole you can visit Castello di Brolio, a huge Chianti Classico-producing estate and the oldest winery in Italy.
Traveling along the Chianti Classico Wine and Olive Oil Trail you can also discover important examples of modern wine-architecture. A few kilometers away from Florence is the Cantina Antinori nel Chianti Classico, an extraordinary work of architecture hidden among olive trees and oak woods. In Castellina in Chianti you can visit Castello di Fonterutoli, a modern underground winery built on three levels.
Vernaccia wine tour in San Gimignano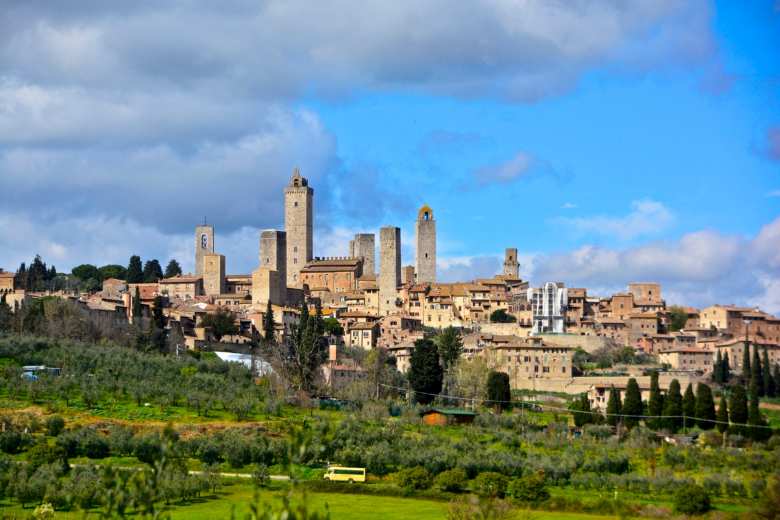 One of the most scenic routes for wine tourists is the road of the Vernaccia di San Gimignano, which combines a spectacular landscape and one of the greatest white wines in the world. Just follow the signs along the road that indicate the area and find cellars offering up wines for tasting or purchase!
Mentioned by Dante in his 'Divine Comedy' as far back as 1276, Vernaccia di San Gimignano (Bianco and Riserva) is made from 90%-100% of Vernaccia di San Gimignano grapes. Vernaccia di San Gimignano is one of the milestones of Tuscan wine-making, the first national wine to be conferred the Denominazione di Origine Controllata, (Appellation of Controlled Origin) and the only Tuscan white wine boasting the DOCG label.
Etruscan Coast: from Bolgheri to the Val di Cornia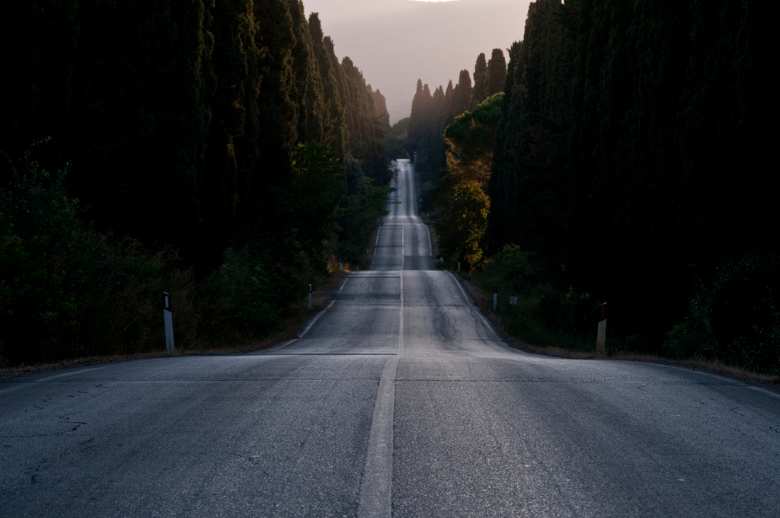 This a magical and poetic land, the cradle of sought-after wines like the Ornellaia and Sassicaia, immortalised by the words of Giosuè Carducci "The cypresses of Bolgheri, tall and frank, go all the way to San Giudo in double lines…".
From San Guido, take a drive along the famous Viale dei Cipressi, a scenic, straight avenue bordered by majestic cypresses, leading to Bolgheri. Then visit a wine shop and taste a wide selection of local wines in a very charming atmosphere. In the surroundings of Bolgheri, you can visit countless wineries such as Tenuta San Guido (which produces Bolgheri Sassicaia) or Tenuta Ornellaia (home of the multi-award-winning Bolgheri Ornellaia).
Travelling from Campiglia Marittima to Suvereto you'll find the pulsing heart of the Val di Cornia DOCG wine and the Suvereto DOCG. When in Suvereto, make a stop at Petra winery. Designed by Mario Botta, Petra stands out for its central cylinder (typical of Botta's work), sectioned obliquely to fit with the shape of the hill. Enjoy the beautiful natural scenery and discover how wines are made along the Etruscan coast by booking your wine tour.
You might also be interested in