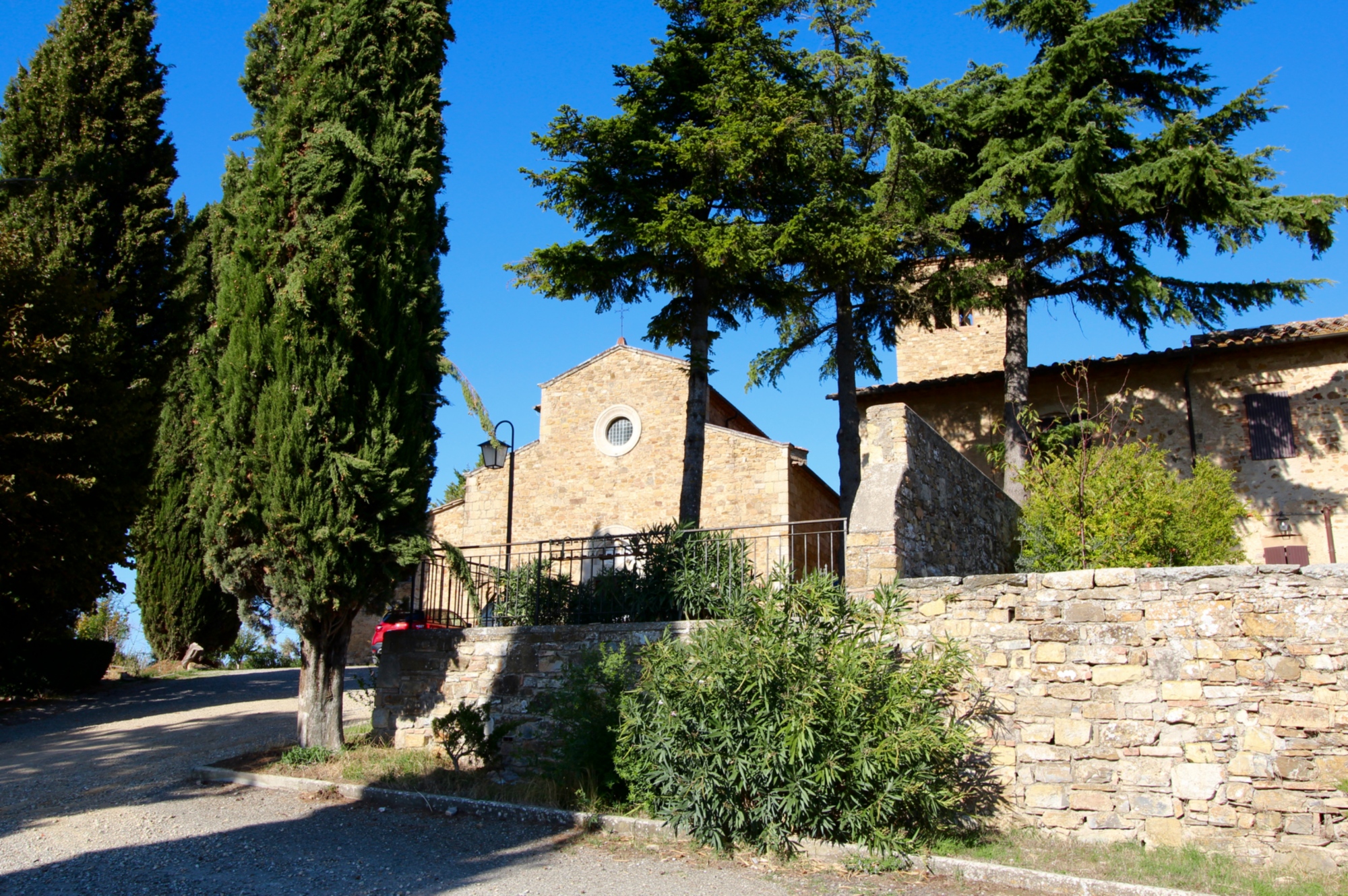 natureNaturalistic attractions
Sant'Agnese Forest Nature Reserve
Historic cypress grove in nature reserve
The Sant'Agnese Forest Nature Reserve, located in the Chianti hills of Siena, halfway between Castellina in Chianti and Poggibonsi, protects a large cypress forest dating back ten centuries. Introduced to Tuscany many years ago, probably by the Etruscans, the species became well integrated into the native vegetation, naturally regenerating and becoming a part of the local environment.
The cypress tree is one of the most recognizable symbols of the Tuscan countryside, and in addition to its undeniable aesthetic value on the landscape, the cypress trees in Sant'Agnese are also monuments to history; in ancient times the wood was sourced for its quality timber.
Home to a number of other tree species that grow in and among the cypress trees, the forest is also populated by holm oak and strawberry trees, as well as other Mediterranean species, such as Phillyrea and several climbing plant types including Mediterranean smilax and fragrant virgin's bower.
Beneath the cypress trees, upright broom prevails on the flat dry grassland, while low-lying and sparse scrubland pervade the bare and rocky parts where fewer cypress trees grow. This area in particular is characterized by species adapted to and prevalent in arid Mediterranean climates, including Portuguese lavender, Coronilla minima, Fumana procumbens, field scabious and various wall germander (Teucrium montanum, Teucrium polium and Teucrium chamaedrys). The scrubland is also populated by two other species, Staehelina dubia (known as pennellini aka 'little paint brushes' for their fuzzy appearance) and Veronica spicata; both species that typically tend to grow in higher altitudes and arid conditions, and are found here on the southernmost part of their distribution. Where the rocky terrain subsides, Cistus creticus and Cistus monspeliensis appear with their beautiful purple and white spring flowers, as well as the small hemiparasitic shrub, Osyris alba.
Various small birds nest in the tops of the cypress trees; the most common visitors are blackcaps, tits, European serin and coal tits. A number of nocturnal birds of prey, including the scops owl and barn owl, hunt insects and small rodents in open areas nearby at night and several other animals also frequent the area, including porcupines, martens and weasels.
Castellina in Chianti
Gentle hills in the Chianti, hiding ancient traces of the Etruscans
Castellina in Chianti perches on a gentle arc of hills, radiating all the sweetness of the Chianti panorama. It first reveals itself to travellers as a series of patrician palazzos, which were built in the construction drives of various soldier-governors: initially these were the cronies of the Guidi counts, who had struck out from their Garfagnana homeland and pushed south into the heart of ...
Morekeyboard_backspace