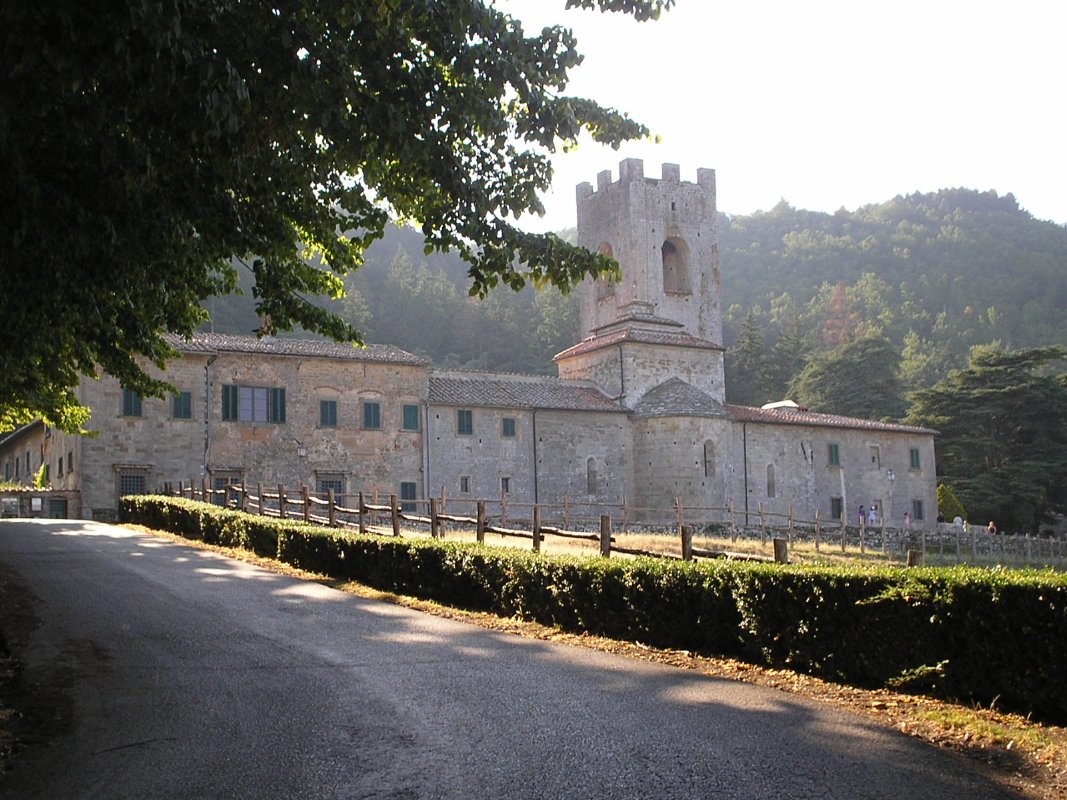 Gaiole in Chianti
Home to Romanesque churches and castles
Read the story of Gaiole in Chianti on

Gaiole in Chianti
In the best of places
Chianti and L'Eroica in the "most livable place in the world"

Read the story
Historically the town has always been on the edge of Florentine territory, although today it is part of the province of Siena. It is at an altitude of 367m
Gaiole grew up on the banks of the river Massellone thanks to the trade that passed up and down the river. Many local place names have either Etruscan or Roman origins and many archaeological sites prove the existence of settlements here in ancient times, such as the remains of the necropolis at Cacchiano (I – III century) and the columns of the church of San Marcellino.
Many small settlements grew up throughout the territory in the Medieval period. Many Romanesque structures are still visible today such as the churches of San Giusto in Salcio, San Polo in Rosso, Spaltenna and San Vincenti, all of which used to be part of the powerful diocese of Fiesole except the last which belonged to the Bishop of Arezzo.

Ownership of the Montegrossi fort was particularly violently contested. This feudal castle on the Valdarno road was fought over by Florence and Imperial forces.

BATTLE FOR CONTROL
In the XIV century, Gaiole became the region capital for 'terziere' within the Lega del Chianti (Chianti League). This political and military association was run from Florence. What was already a centre for trade and business became an important defensive bulwark between Florence and Siena and the town was continually rampaged through until 1555. In that year, Siena definitively surrendered and became an annexation of the Grand Duchy of Tuscany.

The Chianti League was broken up in 1776 when the ruling Lorena family turned the 'terzieri' towns into independent municipalities.
CASTLES
The Gaiole region is home to many different Medieval castles. Visitors can admire Cacchiano Castle, built in the XIII century by the Ricasoli family. This castle was destroyed by the Aragonesi in 1478 and then rebuilt in 1530.
The same family also gave Gaiole Brolio Castle which was transformed into a Neo-gothic villa in the XIX century. In was renovated by the famous architect, Sangallo in 1484 after a military strike by the Sienese. Monteluco Castle sits on a hilltop just a few kilometres from Gaiole.
&
TOP ATTRACTIONS IN Gaiole in Chianti
people
What's the buzz about?