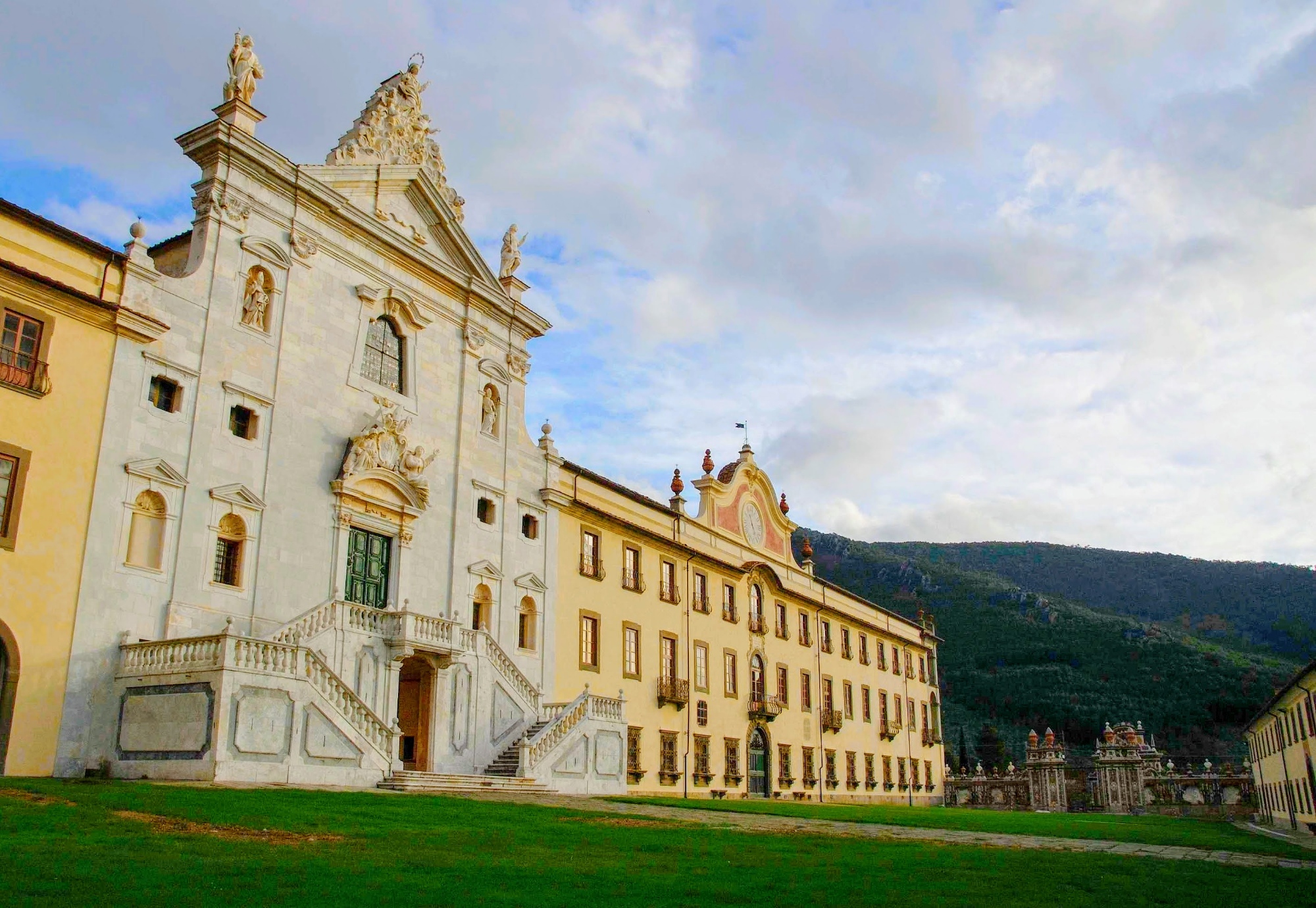 Places of worship
Certosa di Calci
This monumental hermitage was founded in 1366 at only 10km from Pisa
The Certosa di Calci was founded in 1366. It is 10km from Pisa and situated in a stunning natural valley which used to be known as 'Valle Graziosa', the 'Charming Valley'.

The Certosa di Calci is split into two main areas that reflect its use as a religious retreat of the Carthusian order both for solitary reflection and group activities: indivdual cells and the church. It was restructured to become how we see it today during the Baroque period and at the end of the 18th century. Many of the best 18th century artists also contributed to enriching La Certosa. Master stone workers from the Carrara region worked on the external façade and the interior which features many frescos, policrome marbling and linear works.

The three cloisters are made beautiful by their arched ceilings and evocative, silent passage ways. At the centre there is a Renaissance garden with a central fountain that leads off to the cells of the Carthusian monks. These monks were famous for the patience and care they took while working on artistic, scientific and literary artifacts.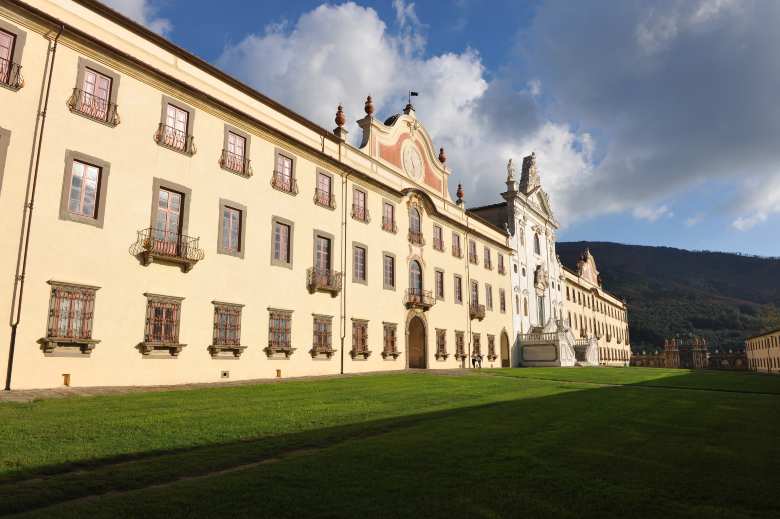 The most recent monks to have inhabited the Certosa left in 1972 and since then the cells have been renovated and are now open to visitors. Each cell has its own small garden and laboratory for manual work. Visitors can also tour the cloisters, the loggias, the refectory, the church and the library which is home to many ancient manuscripts and texts. The guest quarters, the oil press, the granary, the pharmacy and the prior and the Grand Duke's apartments are also open to the public.
Calci
A delightful village in a valley surrounded by olive trees and historic churches
Calci is located just a few kilometres from Pisa, at the foot of the Monti Pisani and at the center of the Valgraziosa, a natural amphitheatre with villages along its slopes which, together, make up this scattered commune. Due to its strategic position and the nearby Fortress of Verruca, Calci has always been tightly interwoven in the bloody wars between Pisa and Florence. ...
Morekeyboard_backspace