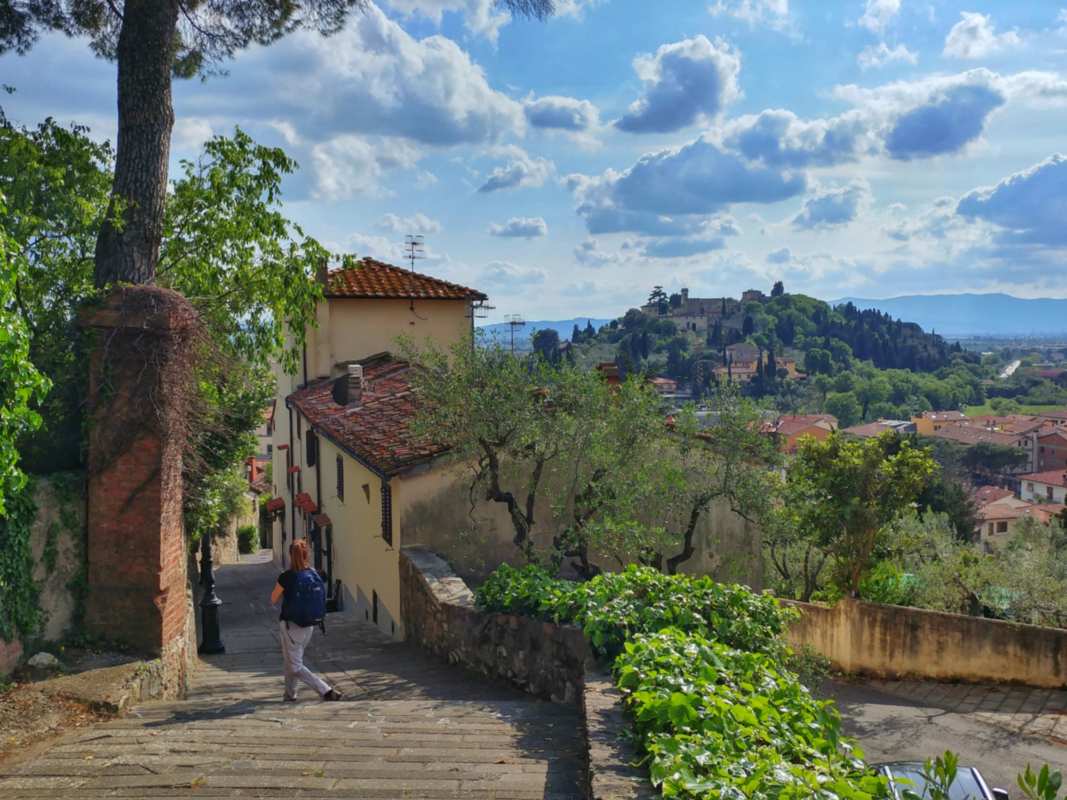 Calenzano
AMIDST HISTORIC PARISHES, CASTLES AND MAJESTIC FARMHOUSES
The municipality of Calenzano fits nicely between the mountain ranges Monti della Calvana and Monte Morello, made up predominantly with calcified rock. This environment, combined with historic events, has tempered the settlement harmoniously in this strip of land. Today the mountainous district – with the exception of the reforested areas – is laid barren whilst the plain is encircled by hills that stay true to the landscape surrounding Florence. They are rich with woods and olive groves that span around the ancient medieval towers and farmhouses where oil and wine are produced according to the traditional method of the Florentine hills.
The city centre resides along what was formerly known as via del Sale (Salt Road) between the hills of Castello di Calenzano Alto and San Donato. Towards the end of the 11th century, castles and towers were established in the territory and were aligned with the most long-standing religious organisation of parish churches. Of these parishes at least the three oldest are worth visiting - San Donato, San Severo in Legri and Santa Maria a Carraia - all of which helped to define the municipality's character. In 1799, the church of San Niccolò, located in the hamlet of Castello di Calenzano Alto, was raised to the rank of parish. Castello di Calenzano preserves the typical features of a fortified village and, as in the past, guards the important communication routes that have connected the Florentine plain to the Mugello since ancient times.
Majestic farms are placed side by side with splendid houses, like Villa Peragallo or Villa Ginori, which symbolised the beginning of a new city aristocracy. In the territory of Calenzano, it is also worth seeing the Parco del Neto. Finally, as previously mentioned, the landscape itself is interesting, which stretches from the farms in the hamlet of Travalle to the tidy features of Sommaia, with terracing covered by olive trees, farmhouses and country homes dotting the territory, in a splendid example of a rural Tuscan environment.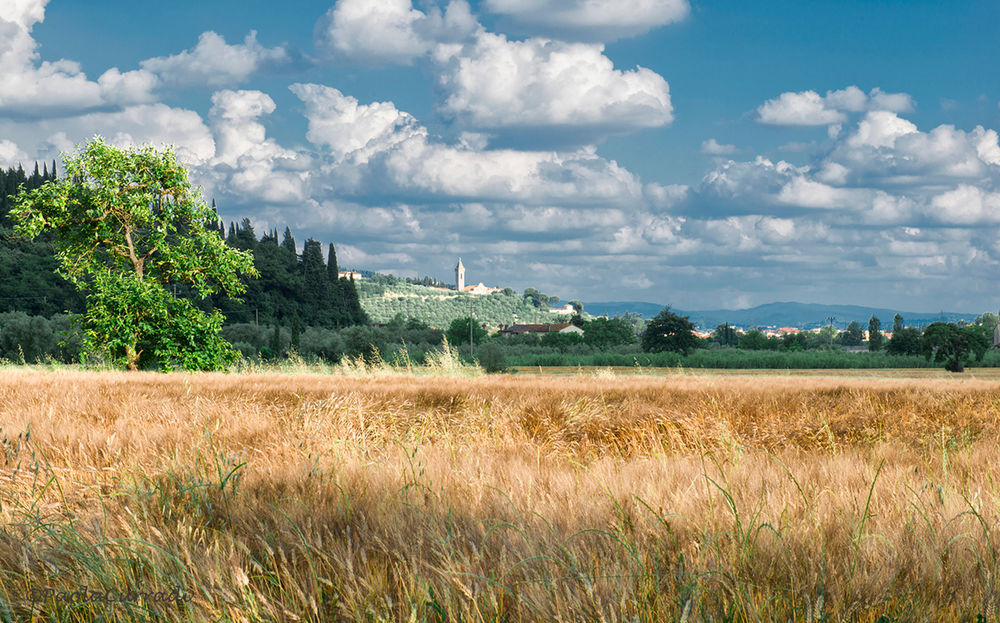 Calenzano
Roots and wings
Between castles and parish churches, medieval times and the future - by Emiliano Gucci
Read the story
&
TOP ATTRACTIONS IN Calenzano
Social & Web
Find out what they say about us, and tell us about your Tuscany!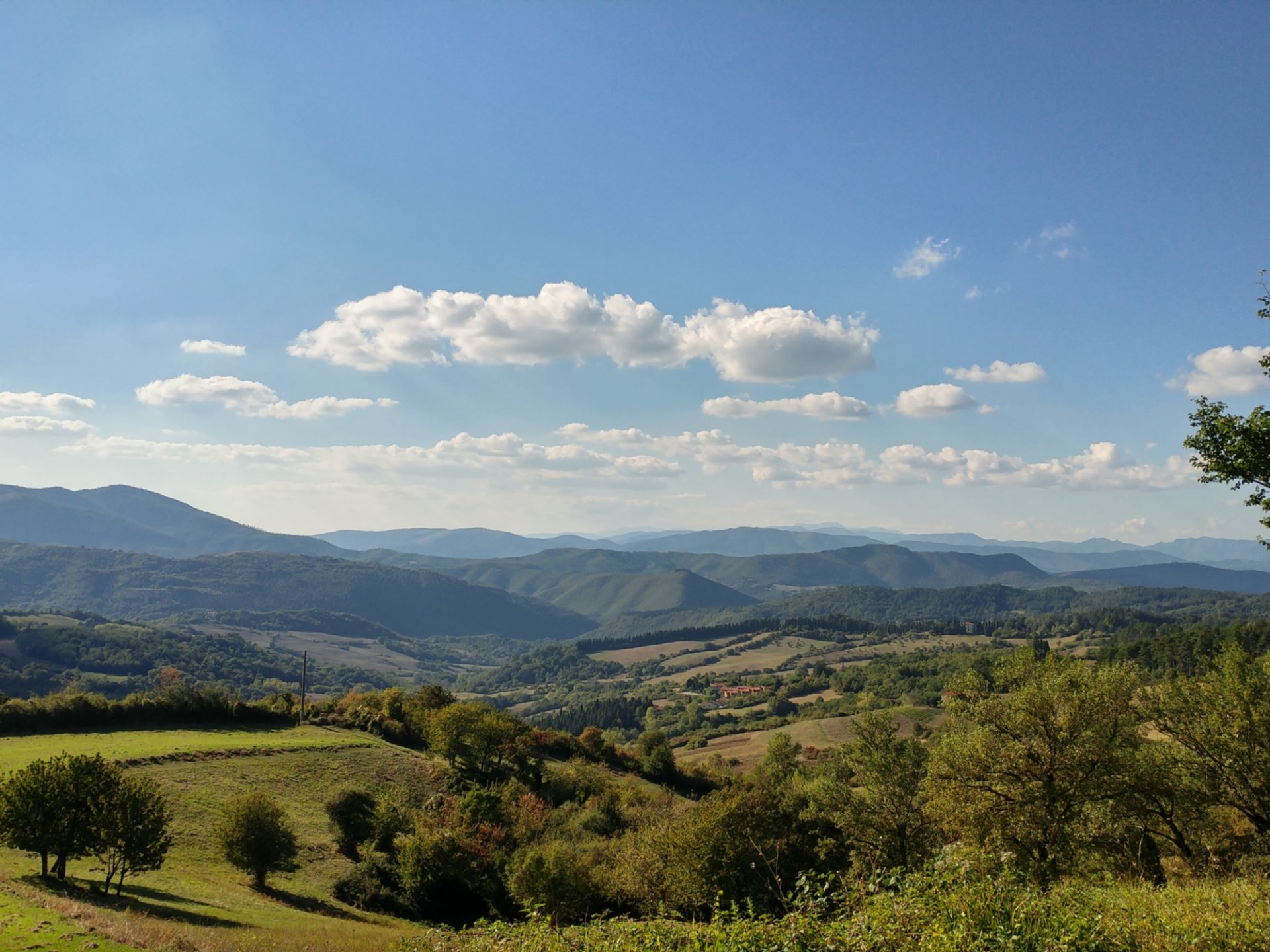 All around Florence, a patrimony of villas, castles, enchanted forests and hills
The power of art and the vitality of culture in Florence, stretching back to Antiquity, have an energy that expands all throughout Tuscany. ...
Morekeyboard_backspace