A journey to discover the artistic and gastronomic excellence of Lucca
Wine tasting and history of Lucca
Upon entering the walls of Lucca it was apparent that the food and wine runs deep into its veins. In just one full day I experienced the best of what Lucca has to offer. It has a mix of tradition, history, cuisine and art.
After building up an appetite from biking the Roman walls of the city we headed to Enoteca Vanni for some wine tasting before lunch. This was not your average wine shop. At first glance it looks quaint and small, but if you walk further in you'll see that you're in a cave, a medieval cave.
I passed rows upon rows of vintage wine bottles dating back to the early 1900's and some as late as 1890's. The Matraja Rosso 2010 was a smooth red that would have been perfect with some prosciutto. The DOC di Montecarlo Vermentino 2011 was crisp and made me dream of cold Summer pasta. Luckily, lunch was right around the corner.
Roman ruins and the contemporary art museum
I loved the tour of the newly discovered Roman ruins from the 1st Century at Domus Romano. I tasted typical Roman snacks and wine, stood over what was once a home and saw how children were taught at school. Besides the impressive and more modern art displayed at Lu.C.C.A, the contemporary art museum, the ground floor is said to have been a Roman brothel.
Seeing the ruins, tasting the food and drinking the wine helped me paint a picture of what life could have looked like so many years ago. Lucca has so much to discovery, even on a bike.
You might also be interested in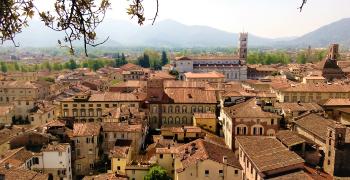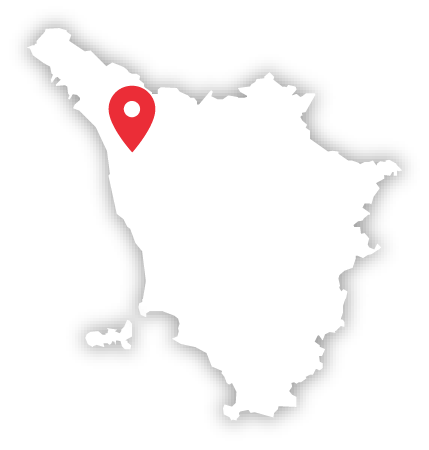 Learn more
Lucca Area
The Lucca Area boasts a landscape that's been shaped by the bends of the Serchio River and dotted with medieval towns.
continue...