A journey to discover the food and wines of Tuscany
From Chianti to Montalbano, and more
Tuscany is home of the Medici family, the Duomo of Florence and the Leaning Tower of Pisa. It's famous for its artistic and cultural heritage but it is also a fertile agricultural region which produces wines which are known for their excellent quality all over the world.
Row upon row of vines grow up and down the region's gentle hills amidst ancient roads and small medieval towns.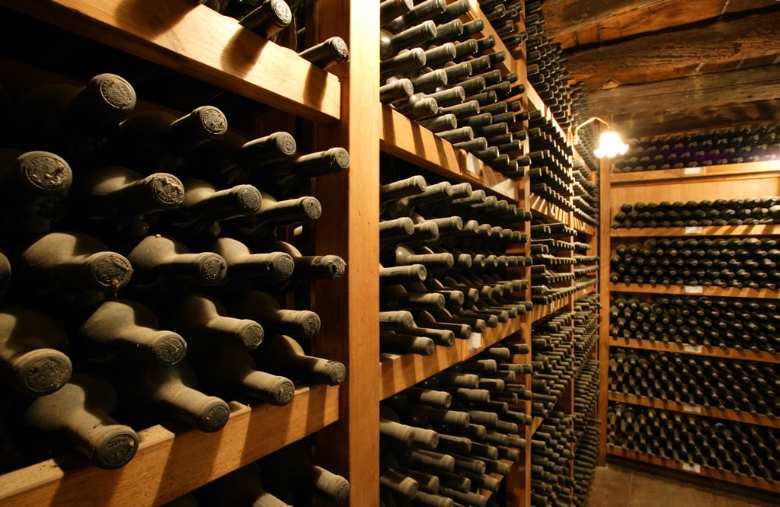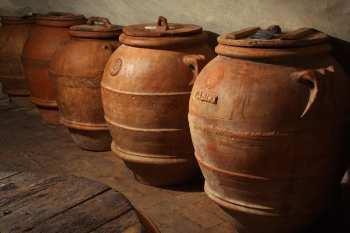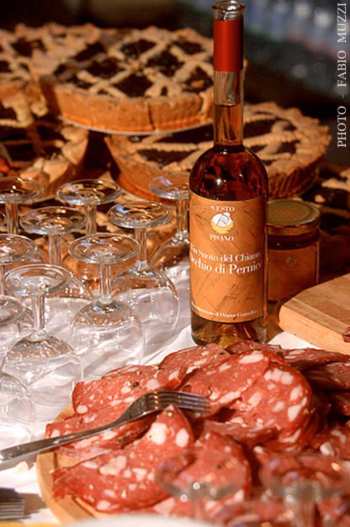 Following the Strade dell'Olio e del Vino (wine and olive oil trails) is one of the best ways to get to know the undiscovered corners of the region. You can visit many typically Tuscan places, villas, farms and wine cellars where you can taste the best wines surrounded by a beautiful countryside or surrounded by medieval walls. This kind of trip means having the opportunity to see where the most famous grapes in the world grow and also learning about how wine is made, you can also sample some local dishes, sip some wine and get in touch with local people.
An ideal red thread joins the Colli di Candia or the Lunigiana vineyards, or perhaps the wine cellars in Montecarlo, Strada del Chianti Classico or Strada Medicea in Carmignano. A tour of these areas will take you through an ever-changing lansdcape wich is unforgettable just like the one in the Pisan and Florentine hills. Try some Vernaccia wine in the Medieval Manhattan of San Gimignano and eat a slice of bread with some extravirgin olive oil in the Pistoia Mountains. Here the local cuisine is full of many succulent delights, especially the ricotta based dishes.
There are many driving tours you can take in Tuscany to discover small towns full of art and traditional recipes from seaside, along the Etruscan Coast and the Maremma area, to the splendid countryside around Montespertoli and Montepulciano (towns which famous for their wine).
It's impossible not to be spell-bound by the country roads which lead to Siena and Arezzo, immersed in wine-culture and famous for the full-bodied reds. Visitors to Leonardo's birthplace in the Montalbano area will fall in love with the blue sky and gentle rustling of the olive leaves in the breeze, or taste the famous Marradi's marrons glacés, in Mugello.
From Mount Amiata to the landscape of the Valdorcia and Vatiberina, you'll come across so many Tuscan hidden treasures, far from (but no less important than) the region's artistic cities. In Tuscany many things are preserved besides monuments: the fruits of the earth, local traditional agriculture, delicious flavours and the outstanding hospitality which is so common in this part of the world.
You might also be interested in