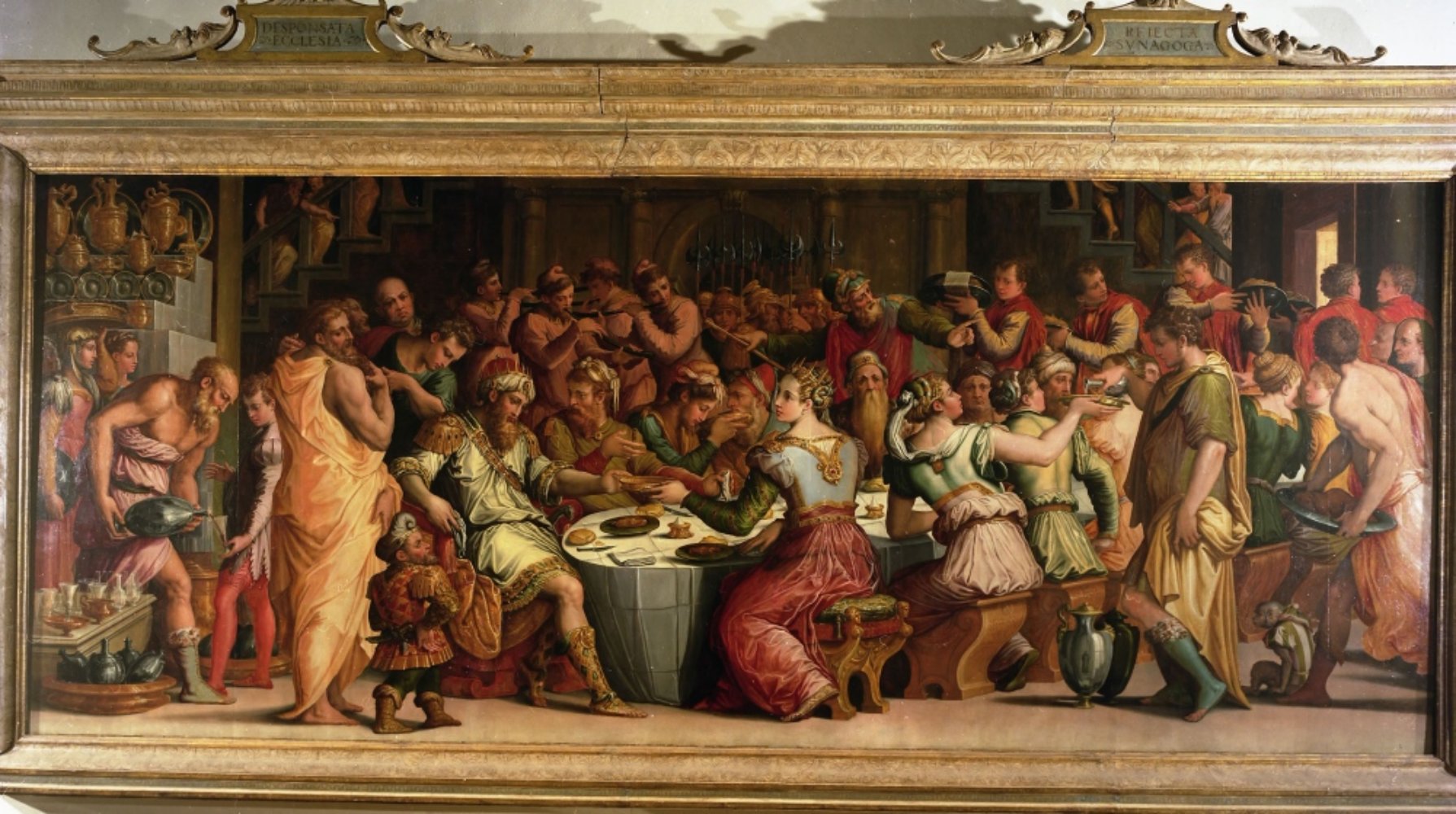 Vasari itinerary in Arezzo
One of the city's most renowned natives
For the 500th anniversary of Giorgio Vasari's birth, his native town of Arezzo is organising several local itineraries that showcase his life and works.
Visitors to the area won't want to miss an interesting tour that will take you to the centre of Arezzo to see the interesting frescos at the Vasari house-museum, the 'Deposition from the Cross' at the Church of SS. Annunziata, and Vasari's 'Madonna and Child and 'Saint John the Baptist' at the Museum of Medieval and Modern Art, as well as his 'Crowning of the Virgin' in the Church of Saints Flora and Lucilla.
These key venues host some of the most important works and documents linked into Vasari. The renowned painter and art historian also worked as an architect, proving inspired by Michelangelo. His favorite mediums were marble, semi-precious gems and inlaid work. In Arezzo, he created a support for the cathedral's organ and the belfry of Palazzo della Fraternità dei Laici in Piazza Grande.

In 1554 Vasari led a restructuring project for the presbytery of the Cathedral and from 1565 to 1573 he worked on renovating the Abbey of Saints Flora and Lucilla.
In Arezzo, Vasari's last great work were the Loggias in Piazza Grande, which he was commissioned by the Rectors of the Fraternity and the Citizens' General Council. He completed the project in 1593.
At Vasari's home-museum, you can find a wooden model of two bays, proposed by the artist in 1572. In Cortona, Vasari worked at the building site of Santa Maria Nuova and on a project to renew Santa Maria delle Querce; his frescos can be found in the Oratorio del Gesù (the Diocesan Museum).
In Castiglion Fiorentino, he designed the Temple to Santo Stefano a Foiano; the Church of San Francesco hosts his 'Madonna and Child with Saints Anna, Silvestro and Francesco'.
Likewise, in Monte San Savino's Church of Sant'Agostino, you'll find the 'Ascension of the Virgin before Saints Agostino and Romualdo'. At the Camaldoli Monastery, located in Pioppi's Park of the Casentinesi Forests, you'll also find several of Vasari's paintings.
You might also be interested in
Aretino
Despite its small size, the Arezzo area offers a vast natural and artistic heritage. The area is surrounded in the north by the Casentino, where the valley crosses its first stretch of the Arno, to the east by the Valtiberina, to the south by ...
Scopri Aretinokeyboard_backspace