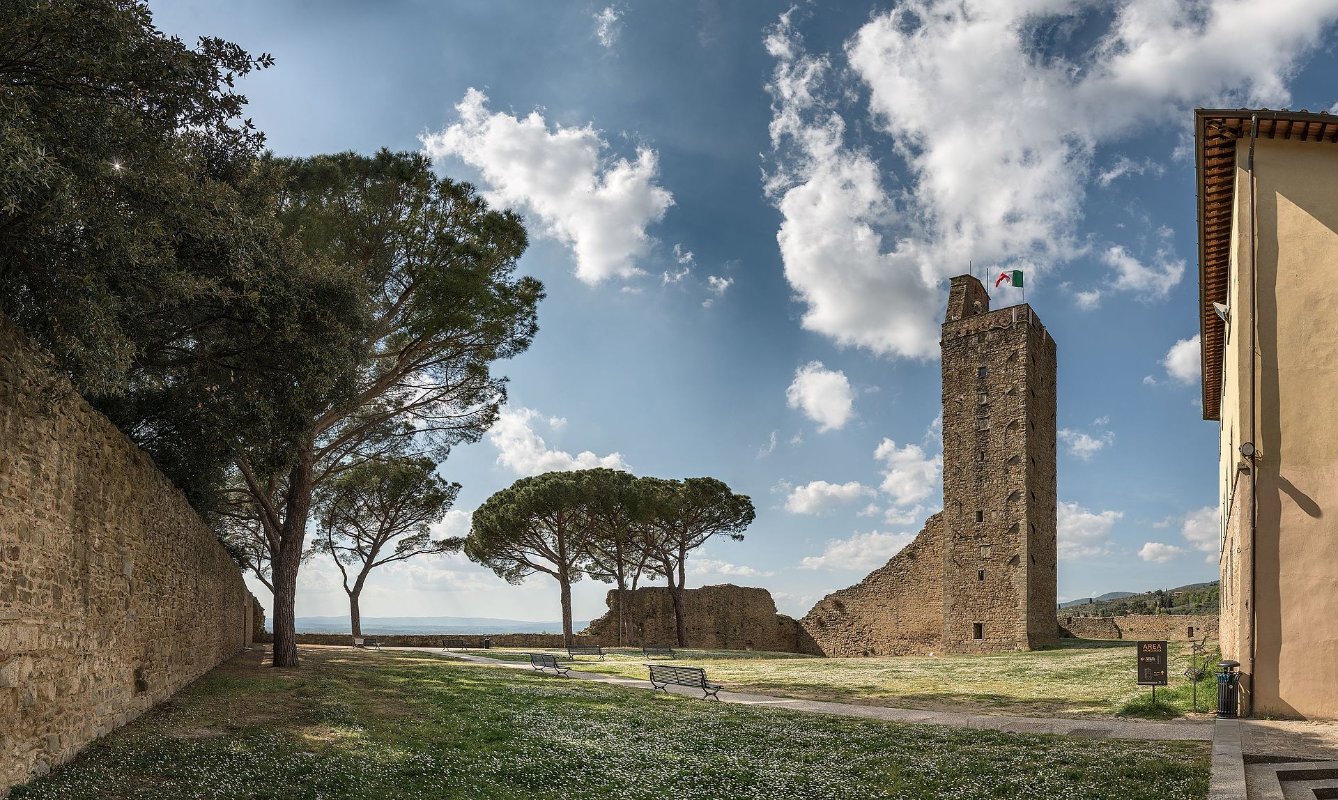 Castiglion Fiorentino
A medieval village with an Estruscan heart near Arezzo
Read the story of Castiglion Fiorentino on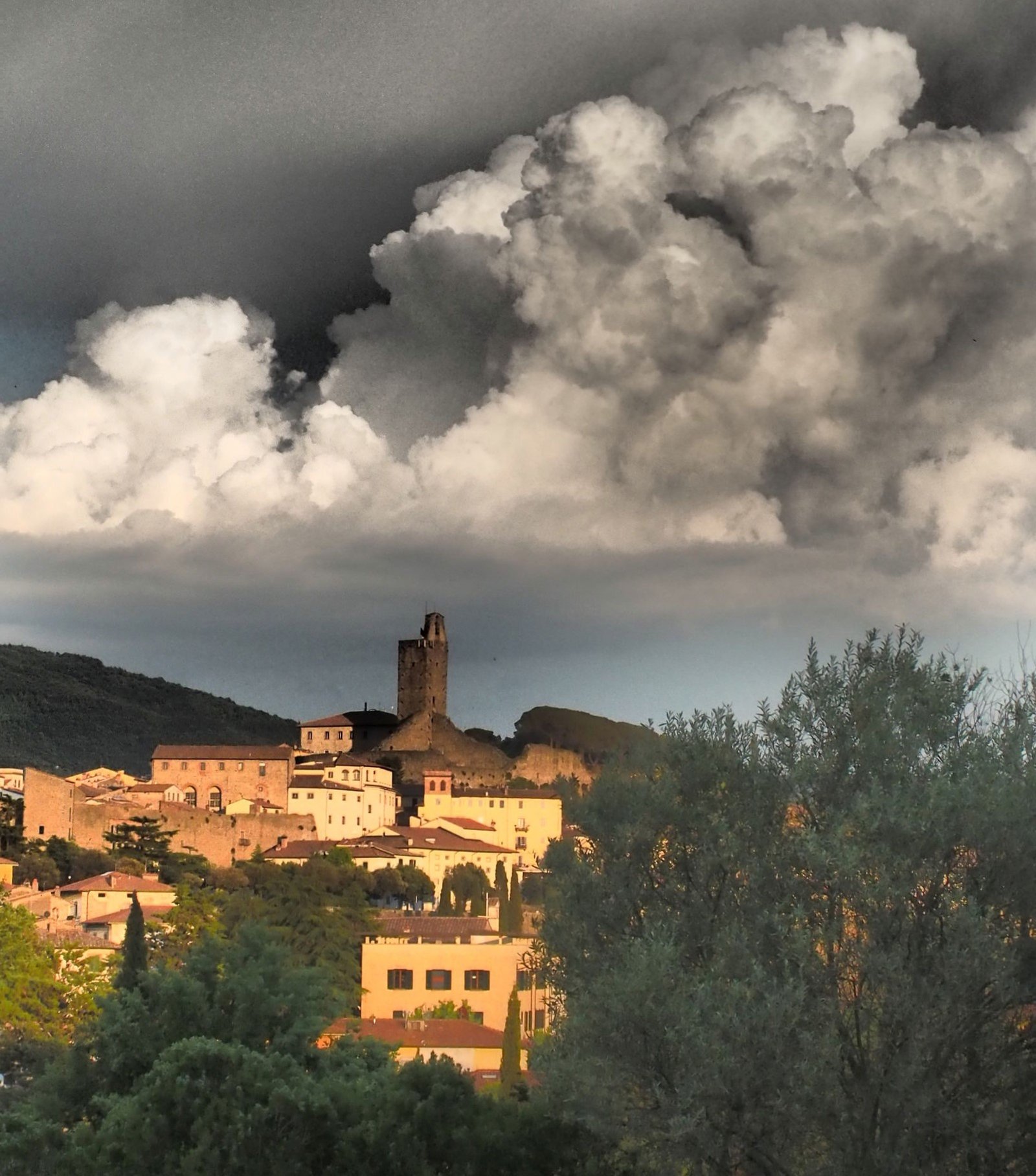 Castiglion Fiorentino
With the smile of a Saint
When we were alive / we roamed the olive trees / now that we're dead / we walk these orchardsRead the story
Castiglion Fiorentino is an ancient village, very popular among the Etruscans and during the Roman era, which has kept its medieval walls almost entirely intact, dominated over by the Cassero fortress. It's no coincidence that in the village piazza archaeologists have discovered a sacred area dating back to the 5th century BCE.
In the Pinacoteca, or art gallery, located in the Church of Sant'Angelo, precious pieces of jewellery from the 13th century and some fine paintings by Margarito, Taddeo Gaddi, Bartolomeo della Gatta and Giorgio Vasari are conserved. The 16th-century loggia in front of Palazzo Comunale has a balcony which makes for the perfect place to look out and enjoy views of the Val di Chio, between the Valdichiana and the Valtiberina.
Equally remarkable is the underground Civic Museum of Archaeology and Excavation, found within the Palazzo Pretorio. The museum collects archaeological discoveries found in the Castiglion territory and in the area around the Cassero. Particularly interesting is the partial reconstruction of an Etruscan sanctuary dating back to between the beginning of the 4th century and the end of the 5th century BCE. It's also worth visiting the Sacred Art Museum of the Parish (or Collegiate) Church of San Giuliano, which is home to artwork from the 15th to 17th centuries, among which are a fresco by Luca Signorelli called Lamentation of Christ and an altarpiece depicting the baptism of Christ.
The ideal time to visit Castiglion Fiorentino is spring, during the popular Maggio Castiglionese, bringing with it a month full of events. The third Sunday in June is dedicated to the Palio with Castiglion's neighbourhoods, a horse race which takes place in piazza Garibaldi, outside the city walls. Another interesting fact about this place: Roberto Benigni was born in the hamlet of Manciano, known as "La Misericordia" amongst the locals.
&
TOP ATTRACTIONS IN Castiglion Fiorentino
Social & Web
Find out what they say about us, and tell us about your Tuscany!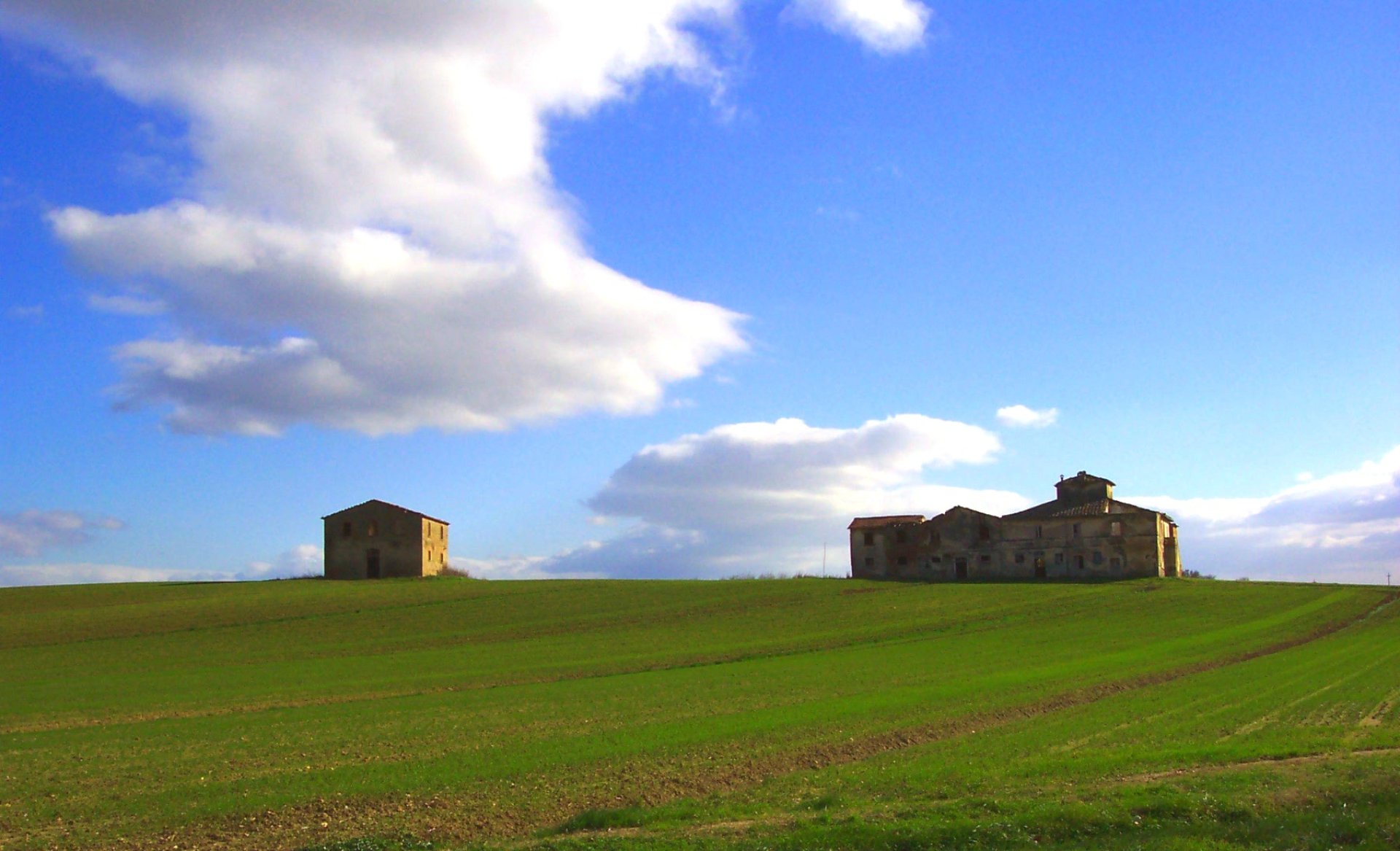 With its fields, it's been known as the "Tuscany's granary" since the Etruscan era
The Val di Chiana – Arezzo is the agricultural heart of Tuscany: its bare lands, seemingly arid – especially when unused – in reality produce crops that are cared for like children, the result of ...
Morekeyboard_backspace