From Arezzo to the Casentino in the footsteps of the Etruscans
From museums to archeological areas
The Arezzo area is home to numerous artefacts connected to the mysterious and fascinating Etruscan civilization. The city of Arezzo conserves some of these artefacts in its extraordinary "Gaio Cilnio Mecenate" Archeological Museum, located inside the former Olivetan Monastery of S. Bernardo, built atop the ruins of a Roman amphitheatre dating to the early 2nd century CE.
You might also be interested in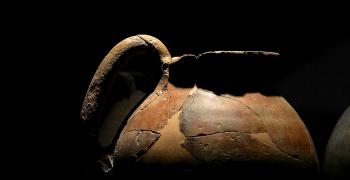 trip_origin
Learn more
Etruscans
Mistery, history and arts: exploring Tuscany in the footsteps of the Etruscans means getting in touch with an ancient, fascinating and enigmatic
continue...