Siena, what to see and do
a short trip to an amazing city
Siena was one of the most developed towns of Europe in Medieval times and the inheritance of this important past is a well-preserved historical center. The internationally famous main square of Siena, called Piazza del Campo, and the Mangia Tower that dominates it, are impressive for the quantity and quality of details.
Piazza del Campo and the city hall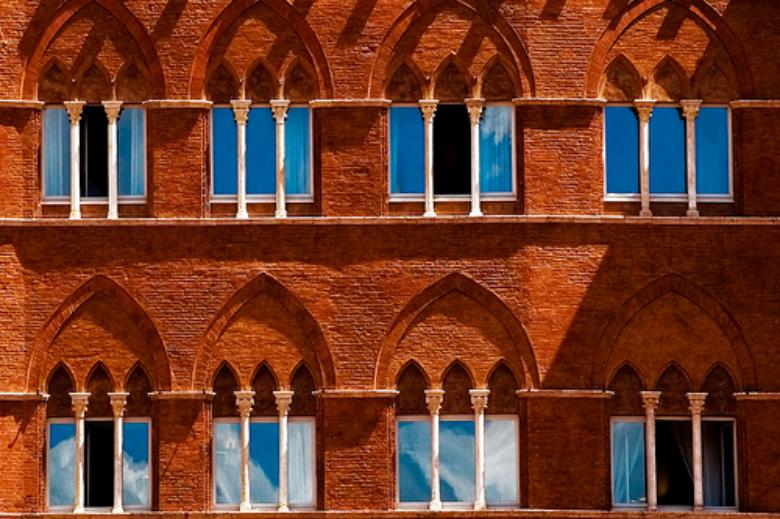 Twice a year Italy's eyes are all turned towards Piazza del Campo: it's time for Siena's Palio Horse Race. Both Italians and travellers love watching the most famous and ancient Tuscan palio, held every year on July 2 and on August 16 since 1633. The race consists of three laps around piazza del Campo, on a track made with a mixture of sand and tuff.
Overlooking the piazza is the city hall, the so called Palazzo Pubblico which holds the civic museum, worth visiting especially to see the very famous fresco by Ambrogio Lorenzetti depicting the Allegory and Effects of Good and Bad Government. This precious frescoes are an irreplaceable snapshot of everyday life in Siena's stable medieval Republican government.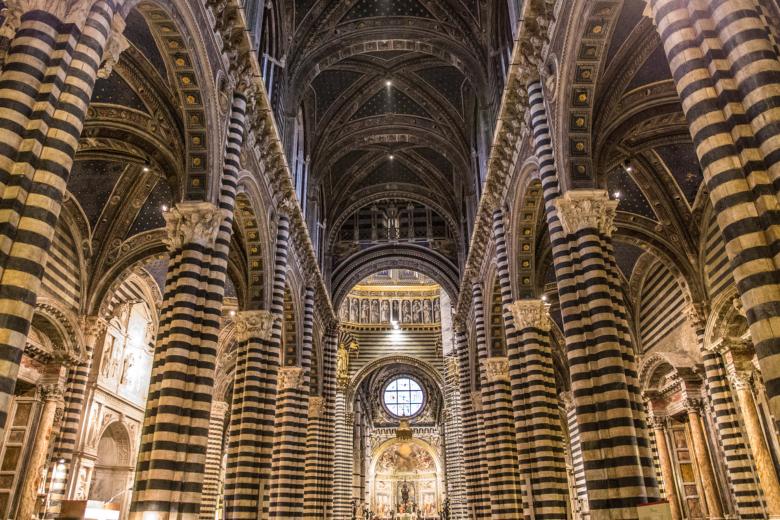 Santa Maria Assunta is the Cathedral of Siena, probably one of the most beautiful in all Italy. In the middle of the 12th century, works begin to transform a small church of the 9th Century into a large Romanesque-Gothic Cathedral dominated by a colour dichotomy of black and white - in reference to the colours of Siena's coat of arms - and a huge rose window by the great artist Duccio da Buoninsegna. The Cathedral's inside is a real treasure trove of artistic masterpieces, from Nicola Pisano's pulpit to Piccolomini's altar, where one can admire four sculptures by the young Michelangelo. Don't miss the Piccolomini Library, Pope Pious II's extensive book collection, with its frescoes by Pinturicchio. A cumulative ticket also gets you into the Museo dell'Opera del Duomo di Siena with no shortage of treasures, like Duccio's Maestà, a multi-panel altarpiece. Before leaving, walk the Gate of Heaven itinerary: it allows visitors to explore the rooftop walkways around the top of the church.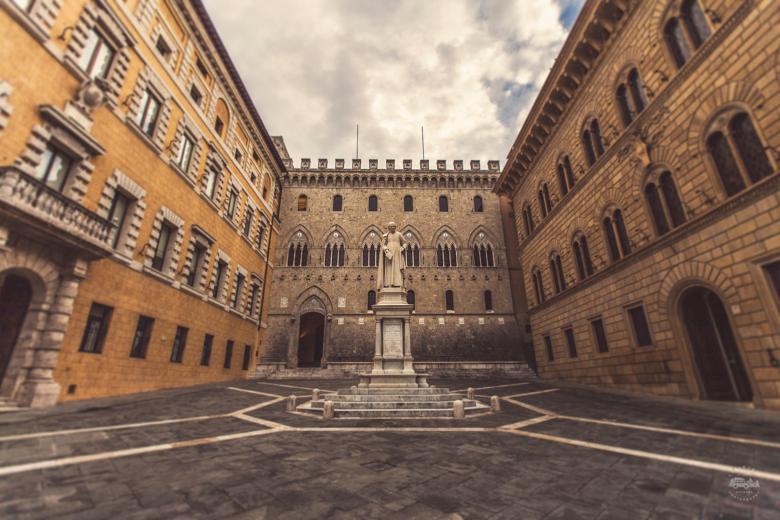 Amazing palaces like Palazzo Tolomei, the oldest in town, and Palazzo Salimbeni, which dates back to the fourteenth century, adorn the city streets in the most elegant and "genteel" portion of Siena. Take a trip to the Pinacoteca Nazionale to explore Sienese painting between the thirteenth and seventeenth centuries, including works by masters like Duccio di Buoninsegna.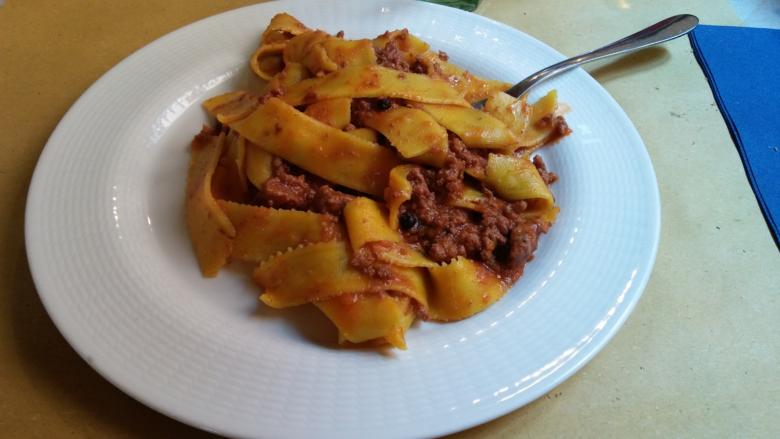 After you've visited the main piazza, the Cathedral and the treasures of the Civic museum, indulge with some pappardelle with wild boar, Cinta Senese and hare. Then there are local sausages, cheese, liver, ribollita soup and delicious croutons. Siena and its province also offer great wines like Chianti, Brunello di Montalcino, Montepulciano and Vernaccia di San Gimignano.
To end your meal try some desserts: cantucci biscuits, Ricciarelli, Panforte and Cavallucci, accompanied by the classic Vin Santo.
You might also be interested in