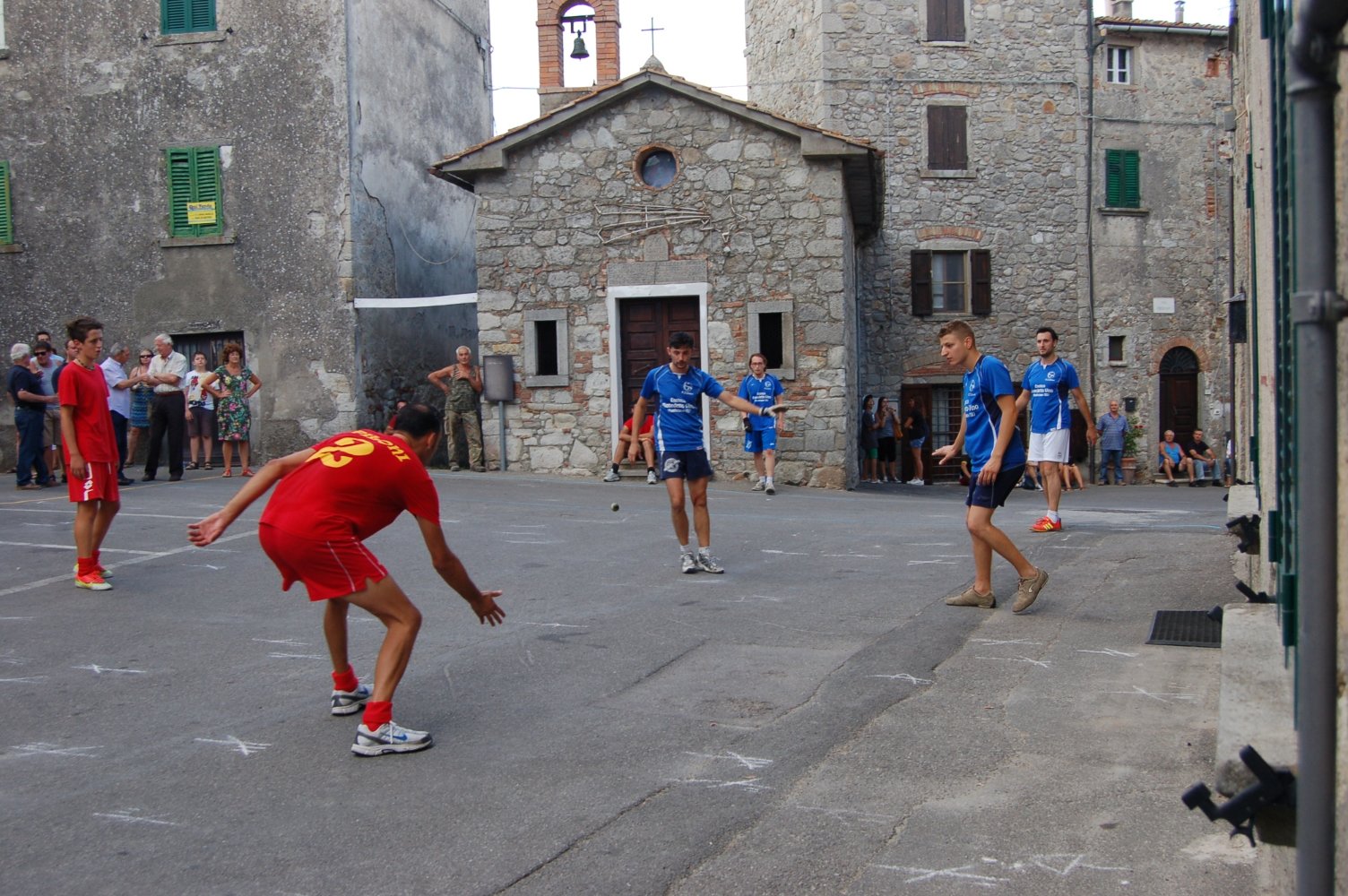 See you in Southern Tuscany for the game "Palla a 21"
If you plan to travel in the area of the Metalliferous Hills between the end of July and the end of August, keep an eye on the calendar of the next round of palla tournaments and watch out for the "Hey!" from the palla players. The game may be called palla eh! or palla a 21, depending on the village you meet, but the rules are the same.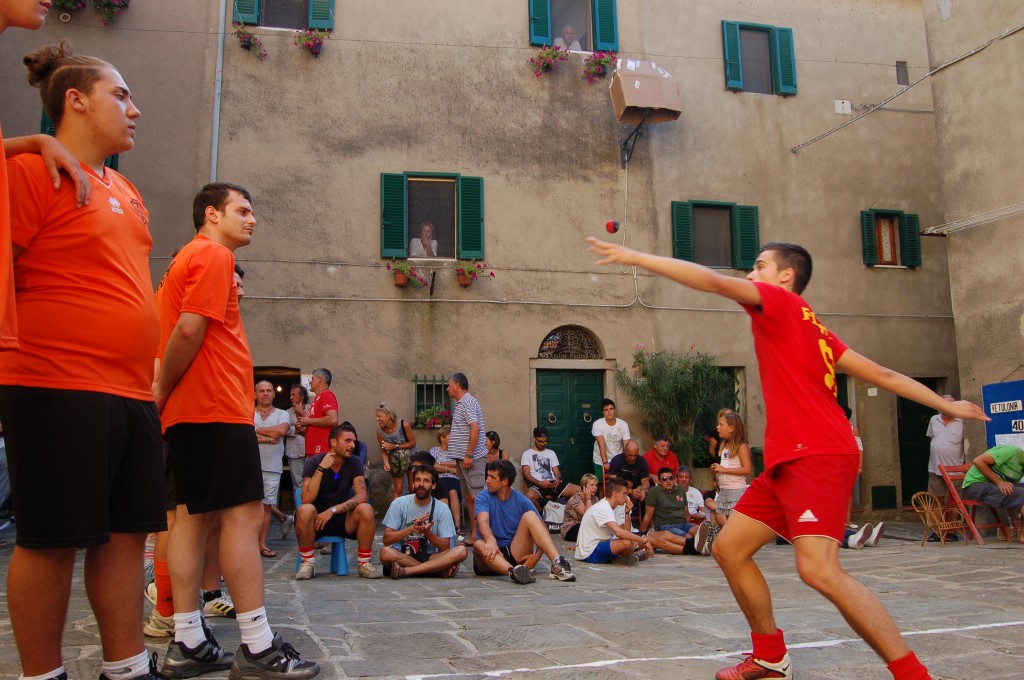 Palla a 21 (or palla eh!) is the Southern Tuscan variant of the jeux de paume, which were practiced throughout most of Europe since ancient times and from which tennis eventually originated.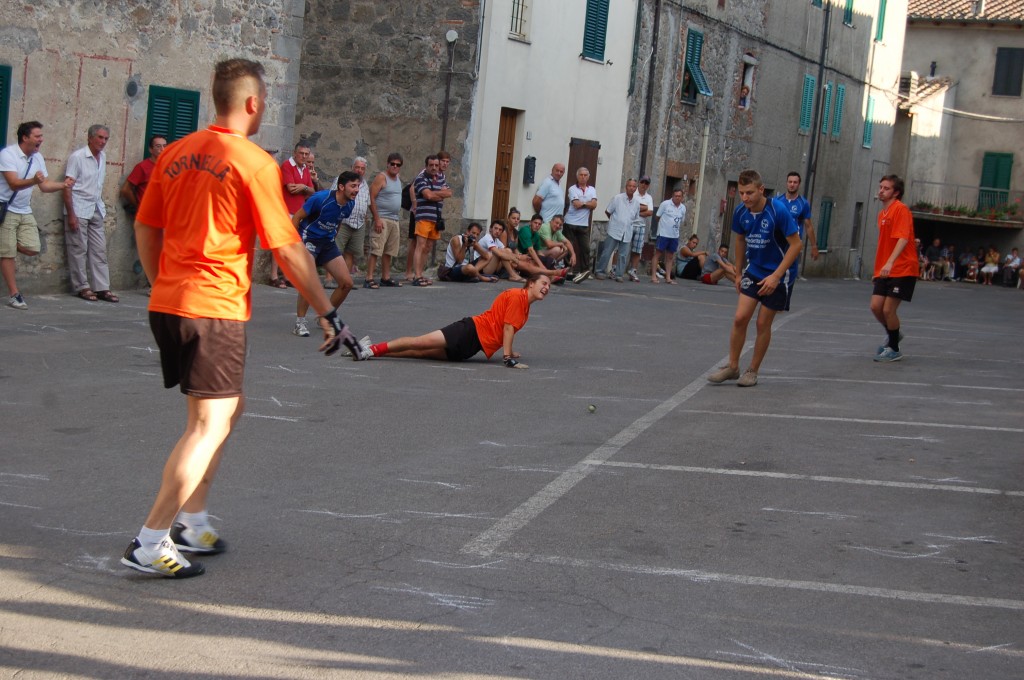 Written sources provide evidence of the game back to 1300 AD in France, and in the same period we find Medici regulations forbidding palla game in front of the San Lorenzo church in Florence (For more info read: Riccardo Stoppioni in "La Legislazione medicea sull'ambiente IV, Scritti per un commento", 1998, Leo S. Olschki editore, pag. 190).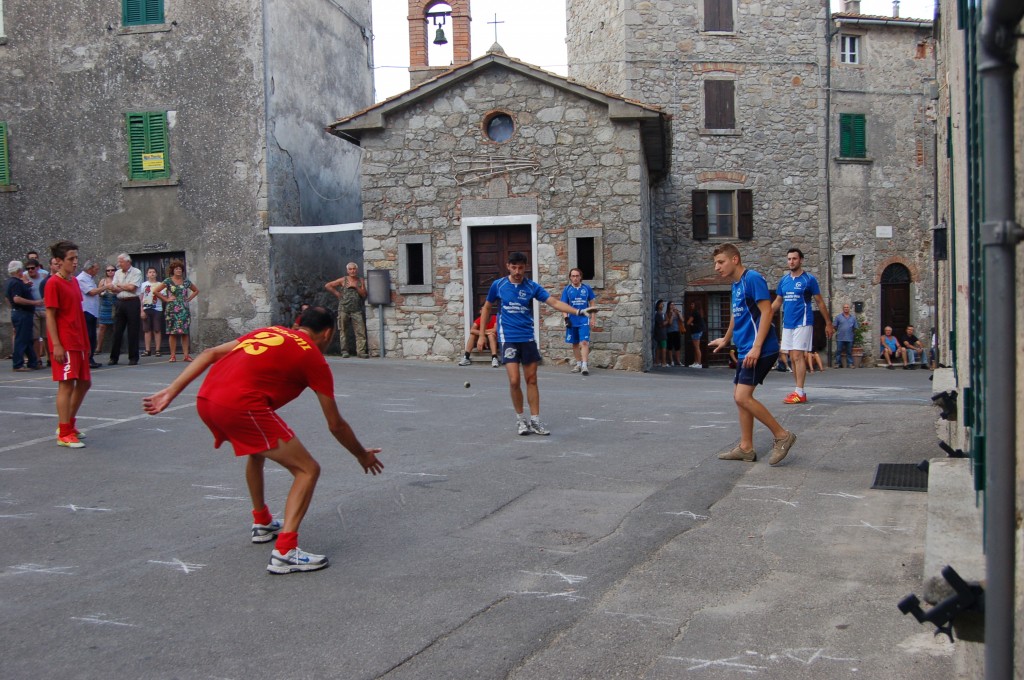 While hand ball communities in more developed regions during the centuries built courts to host the games, and hand extensions to hit the ball (in the form of rackets, baskets and other tools), in Southern Tuscany the game has survived in its primeval form.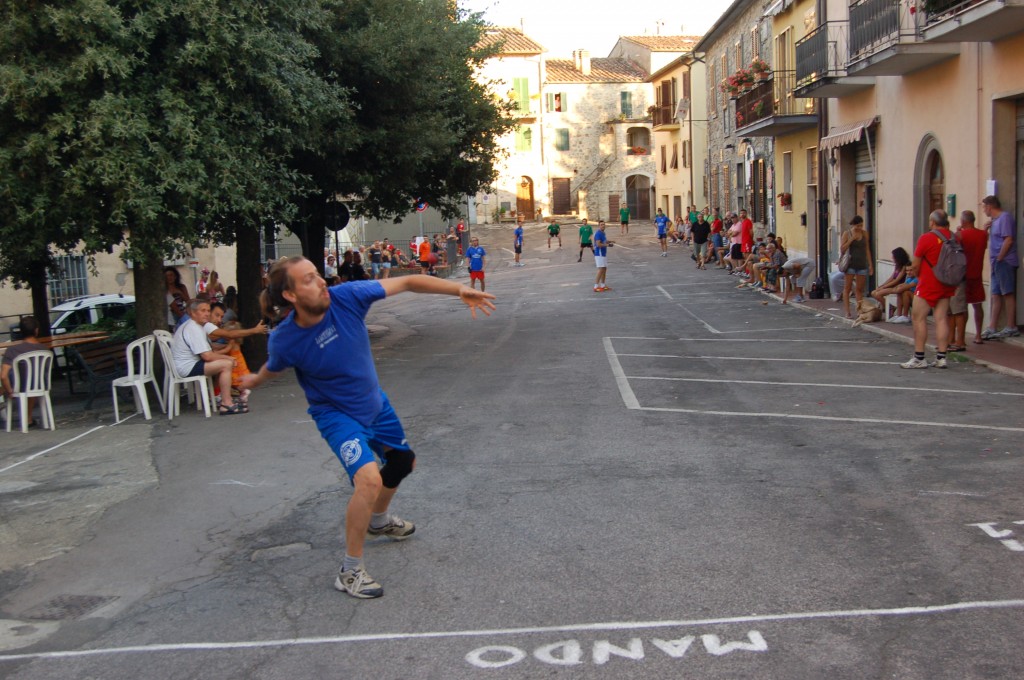 This means that the game is played with bare hands and takes place wherever enough space is available: in the square of the village, or -in villages which are so small that they do not have a large enough square- in the main street. Interestingly, the ball is hand made, with very basic material, and we count just four people in the area who know how to create this object, and there is no referee, so that any discussion needs to be managed by the two teams using their best negotiation skills.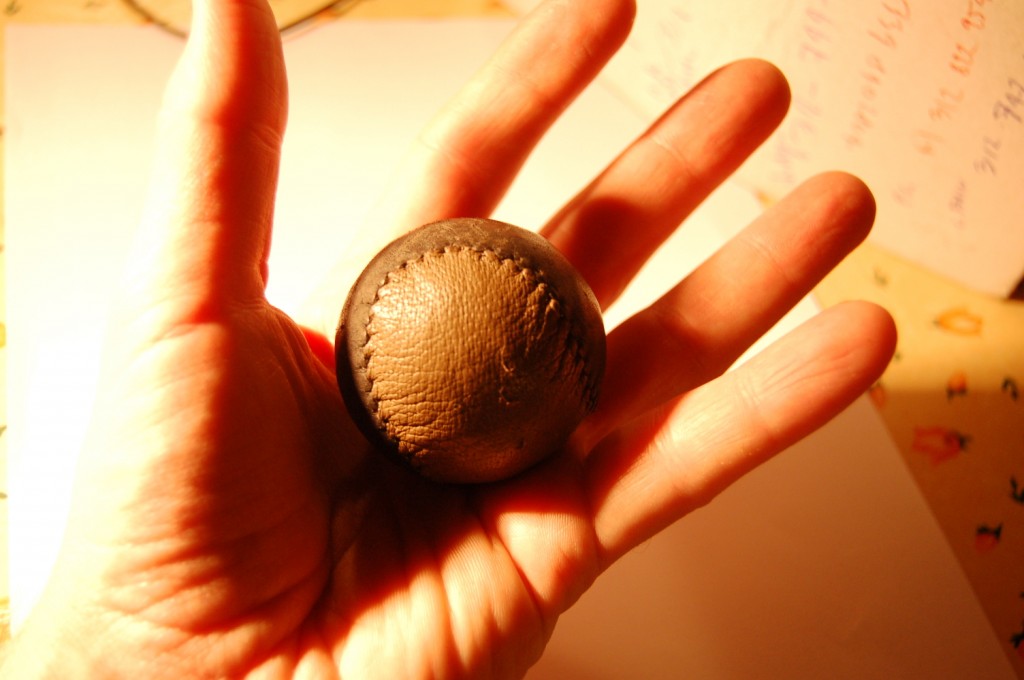 If you are curious to see how the game is, to meet the ball makers and be part of the spirit of the villages during the event, you may enjoy the game in six small hamlets of Southern Tuscany:
Scalvaia
Ciciano
Torniella
Piloni
Vetulonia
Tirli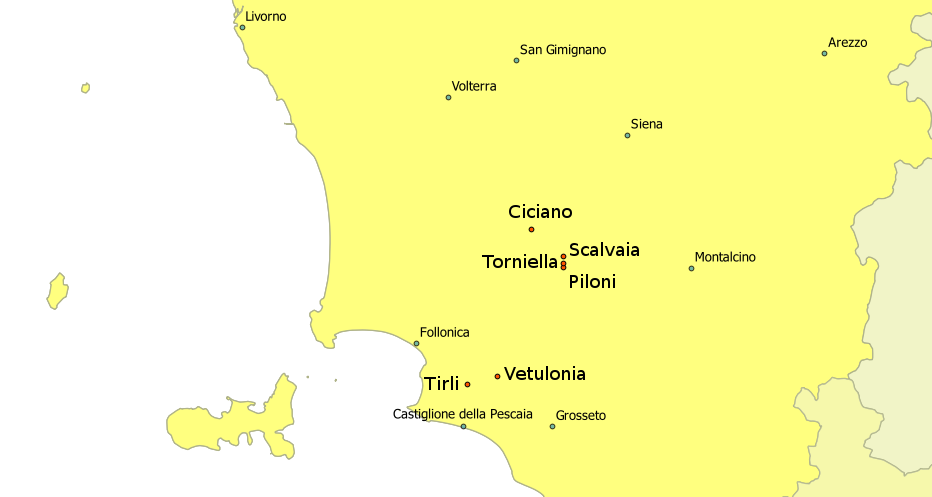 On Saturdays you will see qualification matches, while on Sunday afternoons the heat increases as we approach the finals. During all the games it is possible to have a merenda with typical products, and the end of each tournament with the award of the prizes to the winning teams, on Sunday evenings, always goes with a dinner with all the communities.
Original post by Andrea Giacomelli
You might also be interested in