Resilient Roccalbegna
A medieval town with hard history but festive flair
At last count, the population of the tiny Tuscan town of Roccalbegna in the Grosseto province numbered under 1,000 individuals. At the feet of Monte Amiata, this medieval town has a mysterious quality that will appeal to the most adventurous of travelers—if quasi-uncharted territory is your cup of tea, you're in the right place.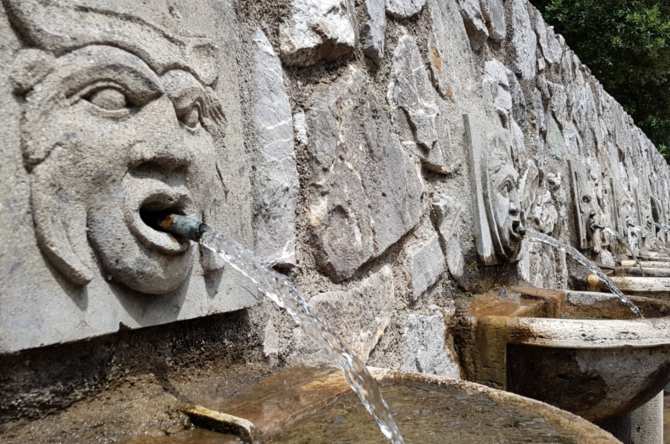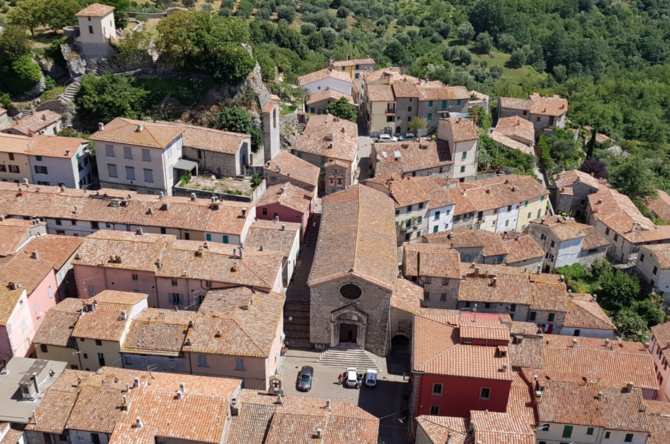 Most Tuscan towns have a shortlist of associated nobles and Roccalbegna is no exception. In medieval times it was under possession of the A-list Aldobrandeschi family, who had a strong grip on much of southern Tuscany. It eventually became part of the Republic of Siena and finally the Grand Duchy of Tuscany.

In modern history, this modest town wasn't left untouched by World War II and Nazi violence. Just days before the arrival of the Allied soldiers (June 14), a tragedy occurred: German troops had abandoned the area between June 9 and 10 but a traveling German soldier heading north to Triana stopped in the town to have his motorcycle repaired. As he was waiting, celebrations broke out in the town center, locals convinced that liberation was on its way. The soldier departed without much fanfare and just a few hours later a squad arrived, firing at those who were still in the streets celebrating - six people died and the Allies were four days too late.
Roccalbegna has a resilient spirit, however: in that same spontaneous and celebratory manner, today's residents hold a number of festive events and maintain folk traditions, lending it a vibrant community life that's a pleasure for even those passing through to take part in.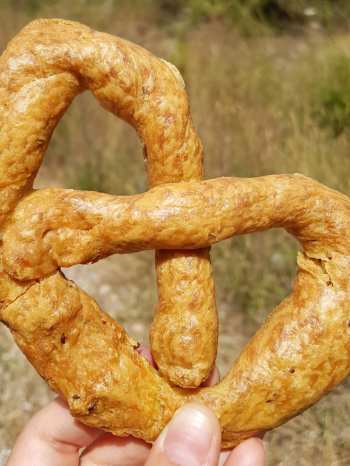 But as a visitor passing through, after a requisite stop to the church, your palate is what you should really focus on. The town's trademark treat is a type of savory cookie known as the biscotto salato di Roccalbegna, a simple biscuit with some bite. Handmade with olive oil, salt, flour, water, and yeast as base, it's anise seed that kicks the taste up a notch. Local lore says that its roots go back to the Middle Ages, and that while the ingredients were rather no-fuss, it remained a little luxury for most families, to be enjoyed only two or three times of year on special occasions (the touch of oil required rendered it out of reach for everyday consumption). Traditionally the town's ProLoco association hosts a celebration of this tasty treat just as summer is coming to a close, usually the week of Ferragosto (August 15). The Sagra del Biscotto Salato di Roccalbegna, as it's called, has run for nearly forty editions and features more than just savory nibbles—it's a festive community gathering complete with live music and performances, children's events and at some past editions, even fashion shows.
The ProLoco is also behind several other festivals and folksy events on the local calendar. July 25 brings an annual celebration of the town's patron, Saint Christopher, while in the scorching hot weeks just before, foodies and brew enthusiasts typically enjoy a beer and gnocchi-themed festival.
Aside from fairs, art and culture lovers will want to make a requisite stop at the Romanesque-Gothic Chiesa dei Santi Pietro e Paolo. Despite its remote and quiet hometown, the church is hardly your rustic neighborhood parish: instead, its striking rose window and elaborately decorated Gothic door paired together make quite a strong visual impact. The main altar's polyptych by the prominent Sienese school painter Ambrogio Lorenzetti, which depicts the church's namesake saints and the Madonna and child, draws the visitor eye.
You might also be interested in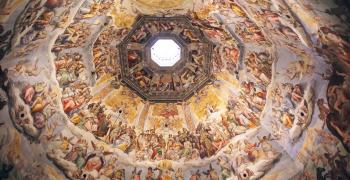 Learn more
Art and Culture
Tuscany is the cradle of the Renaissance and known all over the world for its immense artistic and cultural heritage.
continue...