Pistoia: city of art at the foot of the Apennines
A trip through treasures and colours of the marble monuments, the polychrome glazed terracotta and the magnificent museums of Pistoia, the city of enchanted stone
Particularly rich in exquisite Romanesque and Renaissance monuments (churches most of all),
Pistoia
boasts one of the most evocative squares in Italy: piazza del Duomo. Lying at the center of the city, it has always been a monumental fulcrum of both civil and ecclesiastical power and is composed of various precious buildings, such as the
Cathedral of San Zeno
, the Baptistery of San Giovanni in Corte and the Bell Tower.
But the "city of enchanted stone" boasts even more than this. Here's a hint of what you shouldn't miss in Pistoia if you love art and architecture.
You might also be interested in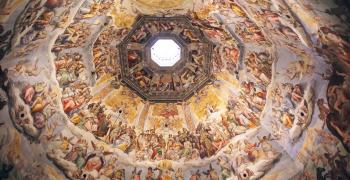 Learn more
Art and Culture
Tuscany is the cradle of Renaissance and it's famous all over the world for its huge artistic and cultural heritage, rewarded by the UNESCO that ...
Continue...